Posted
March 2, 2017 under
Blog
Do a Moses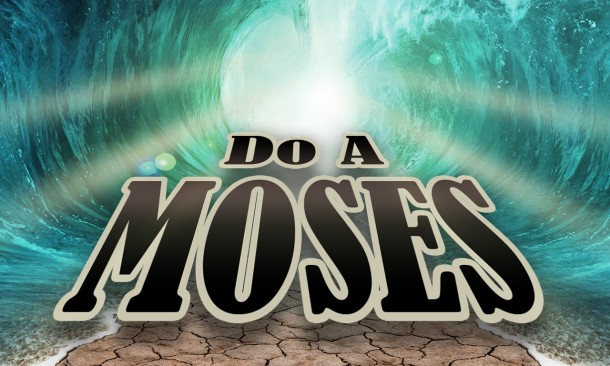 Are you a whiz at computers or are you techy-challenged like me?
This week, while filling up travel visa requirements, I needed to submit all forms online. When I scanned all pages of my passport and sent these, the automated response would be "your file is too big."
But how do you make big files small???
I hunted the internet and found a way to compress my files.
"Hmm, here's a 'small PDF' app...
"Pretty good Marie!," I complimented myself. So I worked till past midnight.
Unfortunately, the next day, all the files came back !!!
I realized that particular visa office, didn't accept "compressed files" either!
Help!
Thank goodness I was able to call Raffy, who is our resident computer genius.
Here was how our phone call went:
Me: "Raffy help! How do I make a big file small, without getting compressed??"
R: "Can you capture your screen so I can see what you're talking about?"
Me: "Uh...capture???" "What do you mean 'capture my screen'??"
R: "Yeah, send me a screen shot...you know how to do that right?"
Me: "Uhh.um"
The rest of our conversation turned even more comical with Raffy realizing the depth of my ignorance and laughing his head off at my responses. Haha!
Yep. I do not know how to "capture" or do a screen shot, or scan a file to a computer...
Among many other things 😀
Whenever I get frustrated with all the techie things I don't know,
I like to think of Moses.
If it wasn't too late for Moses, it's not too late for me to change.
Think about it.
This was who Moses was, when God called him:
M.O.S.E.S:
M: Murderer (he killed the Egyptian remember?)
O: Old. (He was 80 years old when God called him.Not by SMS but by Burning Bush).
S: Small-time Shepherd (a huge change from his fancy palace life)
E: Enemy (He was public enemy #1 in Egypt, and a fugitive.)
S: Stuck. Moses was stuck in his status quo, living with his wife's relatives ;
an alien for 40 years til age 80.
Who would even want to use a guy like that? Apparently God did.
God saw Moses and saw his potential.
This is the right man to save his nation Israel.
"And now the cry of the Israelites have reached me, and I have seen the way the Egyptians are oppressing them. So now go. I am sending you to Pharaoh to bring my people the Israelites out of Egypt."
Exodus 3: 9-10
What? A guy with a record?? An eighty-year old shepherd??!?
What did Moses know about Israel??? Not much.
If there was Instagram in those days, for FORTY YEARS, Moses daily feed would show nothing but sheep. He had sheep on his brain. It was his only livelihood for FORTY YEARS.
What did he know about Israel or leading a country??
Or facing Pharaoh? His daily meetings were with sheep, not people!
Moses: "So sheep, how was your day?"
Sheep: "Not too Baaah-d."
In Tagalog, their conversation would be:
Moses: "Bababa ba?"
Sheep: "Oo. Baahbabaah."
That's why Moses even said in Exodus 3:11
"Who am I, that I should go to Pharaoh?"
"I have never been eloquent...I am slow of speech and tongue." (Exodus 4)
Little did Moses realize, that his greatest days were still ahead.
After putting his trust in God's plans for his life and future, Moses was transformed:
This became the new M.O.S.E.S
Moses became:
M: MIGHTY in God
O: OLD in age but OUTSTANDING in spirit
S: SHEPHERD of an entire country, not just a flock of sheep
E: EMPLOYED by GOD on the greatest escape mission involving more than 600,000 people. (Exodus 13:37)
S: a SUCCESSFUL , STRONG leader
Now how did the old M.O.S.E.S become the new M.O.S.E.S and how can I do that too?
Stay tune! Check in next Thursday for the continuation of Do A Moses : >
0
Also in This Series: