Posted
August 21, 2014 under
Blog
What if we are no longer compatible?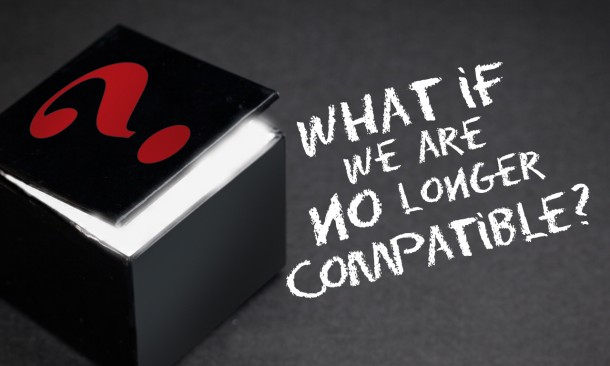 At our recently concluded couples' retreat someone asked, "What does one do if you are no longer compatible as you were at the beginning of your marriage?
My simple response was compatibility is a myth. The dictionary defines compatibility as the ability "to exist or occur together without conflict." In the real life of relationships there is no such thing.
The Myth Compatibility
Our modern times want us to believe that a good marriage is founded on finding that one person whom we are compatible with. The problem with that notion is there is no such person.
When we set our sights on such a belief we set ourselves up for failure. At the onset of a relationship when we are attracted to someone we not only put our best foot forward, we try to find things that make us look and feel compatible.
Over time we see all the incompatibilities. The problem is we still believe the myth. We still think there is someone out there who is compatible to us. Then we start entertaining the thought that our marriage is a failure while secretly wishing we married the one who is truly compatible to us.
The Hard Truth
It is not incompatibility that destroys marriages, but selfishness. It is not our differences that cause problems but pride. Selfishness and pride are things that will cause conflict no matter how compatible two people may seem to be.
Only a relationship with God can change us from being selfish and prideful.
God at the Center
Successful marriages are not about compatibility. But acknowledges that we are conflicted on the inside individually. Our sinful nature has resulted in a brokenness that cannot be made whole by another person, but only by God.
God is the foundation, stability and hope of our marriages. As our individual relationship with God transforms us into the image of His Son, we are able to fulfil our vows to love, cherish, and protect each other, even though we know we are not completely compatible.
So do not let the pattern of this world convince you of its myths. Rather, be transformed by the renewing of your mind that only God can change you to be the spouse He intended you to be. And as promised you will be able to experience His good, pleasing and perfect will for your marriage and life.
0