Posted:
February 22nd, 2013 |
Filed under:
Blog
|
1 Comment »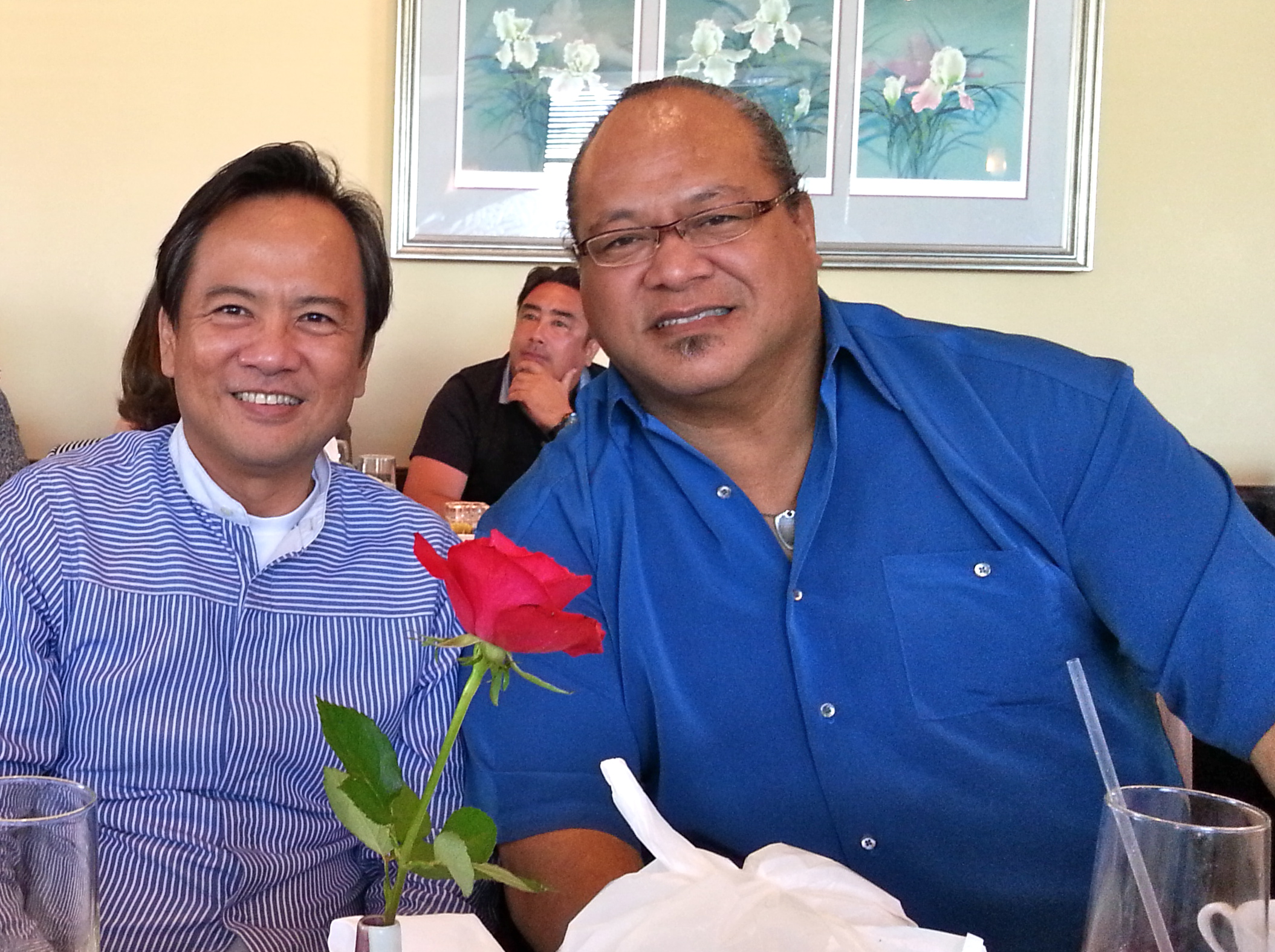 I had lunch with Joe and Ann Onosai on our last day in Hawaii.
Joe was a Samoan tribal prince who studied in Hawaii. At one time he was a top draft pick of the NFL's Dallas Cowboys. After an injury Joe poured his competitive juices to the World's Strongest Man Competition where he was twice a finalist in the 1990′s. Joe also came out in a Hollywood action movie alongside Steven Segal.
Today Joe is one of the pastors of an Every Nation church in Hawaii. Life wasn't always a bed of roses for Joe. Having made friends and was influenced by the wrong friends Joe faced a tough and challenging life as a young man.
But Joe overcame and carried a burden for the youth. As a Christian he toured high schools and college campuses doing strength feats to attract the youth as he preached the Gospel to them.
I asked Joe to share with me his first thoughts that helped shape him. Joe quickly said it was ordinary people who shared their time and whose small words shaped who he is today. Here they are:
1. A policeman who saw Joe at a tender age of 13 being led astray by the wrong friends. His small words to him were, "Joe Onosai stop following the crowd and start leading them." Joe claims that simple statement woke him up. He says many of his friends then are either in jail, dead or living worthless lives. He coud have easily been one of them.
2. A teacher who saw Joe struggling with school work but saw the potential in him said,"Quitting is not an option." Joe claims these words still ring true today as a husband, father of three girls and grandfather. Life will always have challenges but quitting is never an option. Always give it your very best.
3. A college football coach who told him, "I'd rather see you play consistently good rather than be occasionally great." Joe points out that all too often we want to be superstars for the moment rather than consistent performers who make our teams win. Consistency is the basis of life, imagine life that did not have consistent sunrises.
Small words have big strong impact in our lives. We need to give them as often as we can. But as the adage goes, we can only give what we have received.
The key is to consistently hear the promises of the Bible about Jesus, small words that have big impact: God so loves you. God's promises are yes and amen in Christ Jesus. I will never leave you or forsake you. Do not be afraid. I have come to give you life and life more abundantly. I have overcome the world.
Get your small words that have lifetime impact from Christ everyday and always be ready to give away your small words. There's no telling who they will transform into big, strong men like Joe Onosai.