Posted:
March 29th, 2013 |
Filed under:
Blog
|
No Comments »
At first glance I thought that the mall failed to store their Christmas decor.  Maybe they were extending the life of the decor and just added Easter eggs? Was it their way of getting an ice cream sponsor? Or was it the sponsor that wanted snow with the eggs?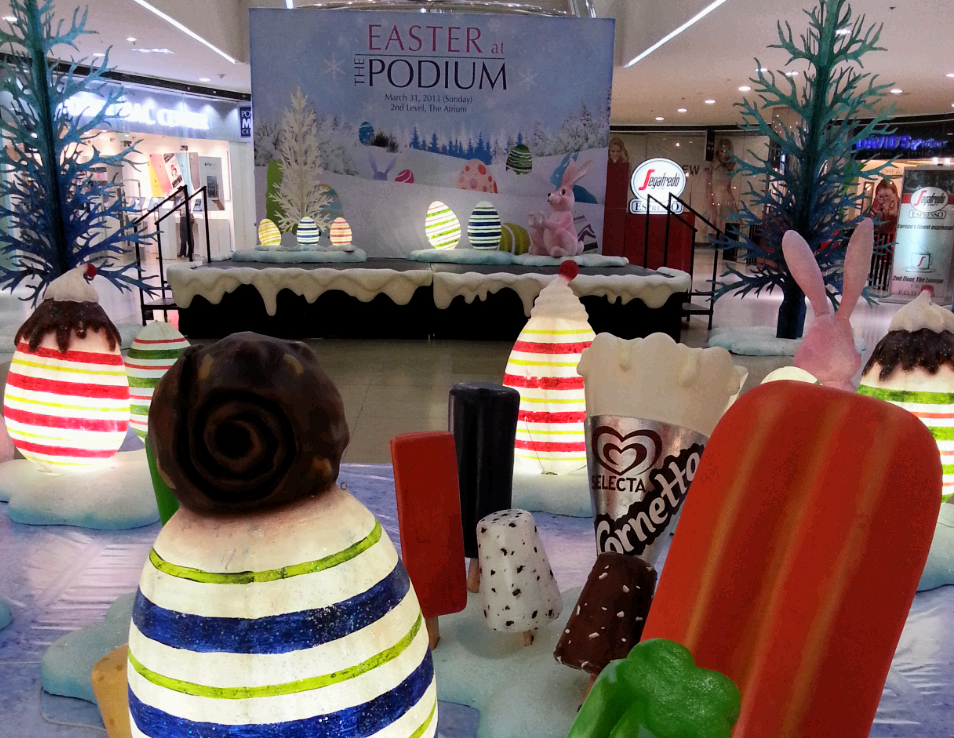 I watched a family of Asian foreigners who were not familiar with the celebration of the season take pictures of their children around the colorful decor. Why not, it makes sense, it's hot, people are out of town which makes for a dreary city and ice-cream is good to have right now, now that deserves a photo. From that point of view snow, colored eggs and ice-cream all makes sense.
It's not the mall's or the sponsor's fault the Easter message has become unclear but the Church's. If we don't disciple people into the truth of the Gospel and it's significance, like Christmas Easter will be just as confusing and irrelevant that people will end up defining the reason for the holiday. Like Christmas, Easter will be about snow, in the tropics?
Frankly, I like the idea of color, cool and ice-cream. They're enjoyable. And isn't that what the resurrection of Jesus is all about anyway? Christians need to be able to communicate the eternal message of the death and resurrection of Jesus Christ in fresh new ways. There is still no story that is as vivid and true.
There's good news!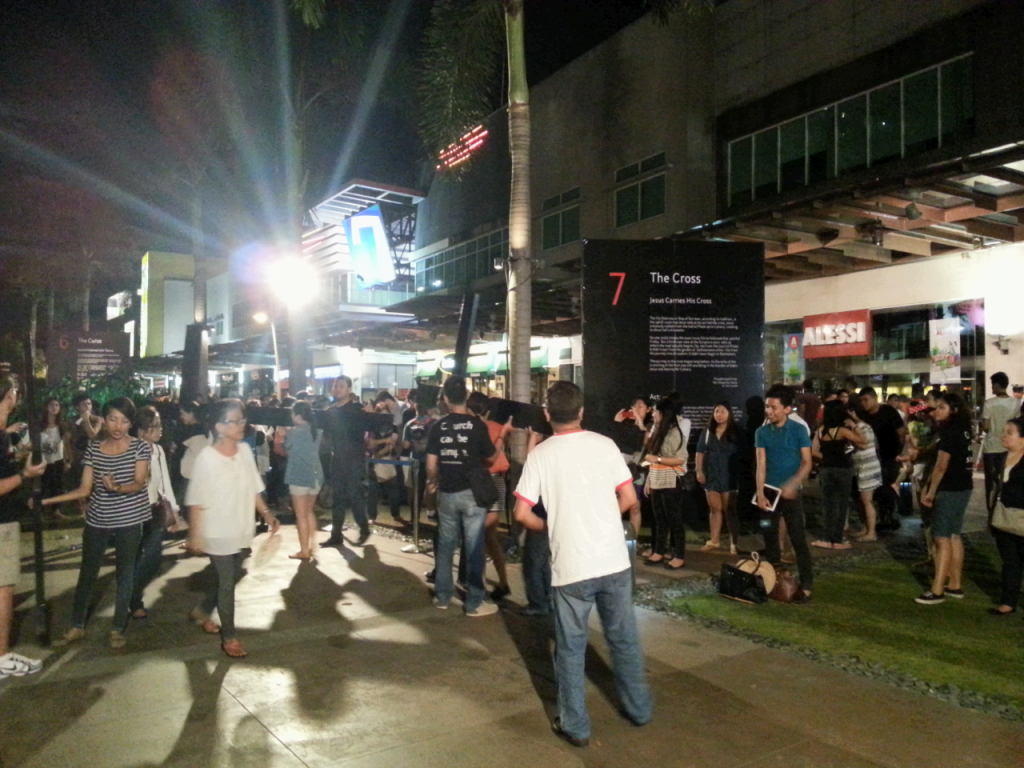 The good news is that churches are starting to realize the importance and value of fresh presentations. One such is Church Simplified. For some years now they have been hosting a Holy Week stations of the cross at Bonifacio High Street, that is not just creative, inter-active but is an amazing and accurate presentation of the Gospel. Thankfully people flocked and the impact was invaluable.
I have visited twice this Holy Week. And yesterday my wife and I brought my 82 year old mother who enjoyed the whole experience. The atmosphere was festive and I kept bumping into guys from Victory, including an entire small group. Lou Gokian (right of me) who leads a group of students and young professionals together with his wife had the right idea of fellowship and yes, Jamba Juice.
I will be praying that other places will open up for a similar presentation.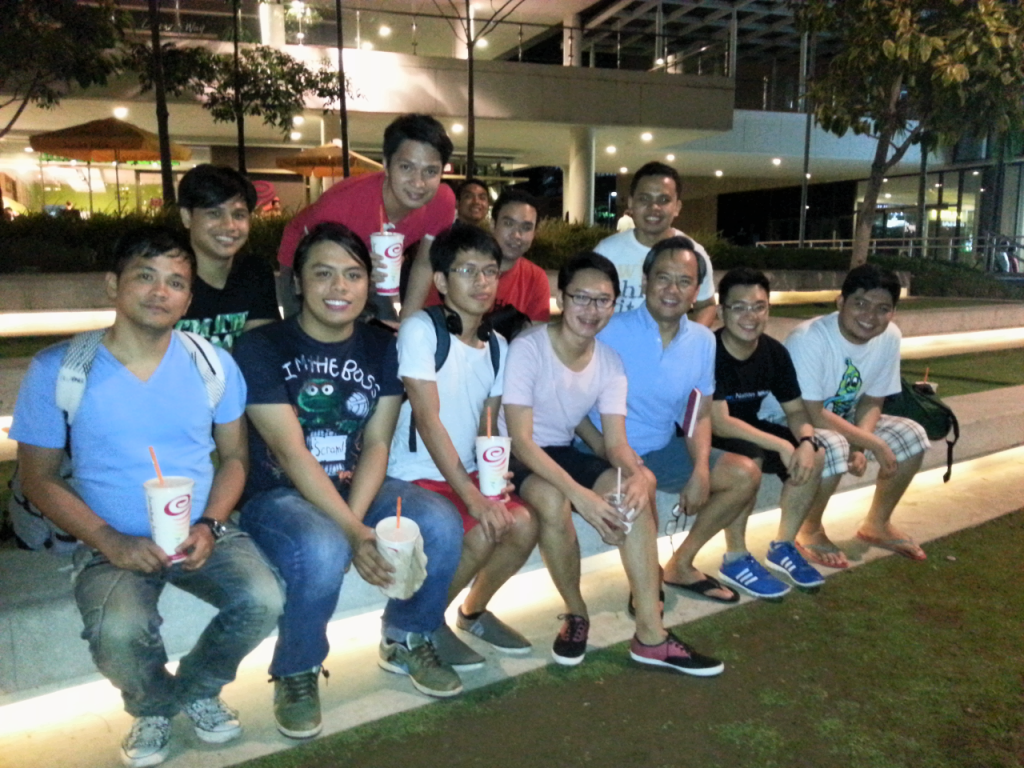 It's not too late to go and visit, the whole thing will be there till Sunday.
I pray, O Lord, that a new generation of disciples will come forth who will creatively communicate the true story of the season in ways that are not just traditional but fresh, engaging and most of all life changing.
And by the way the snow, ice-cream and Easter eggs are also still at Podium, I think they open tomorrow. Happy Easter everyone!