Posted:
April 11th, 2012 |
Filed under:
Blog
|
No Comments »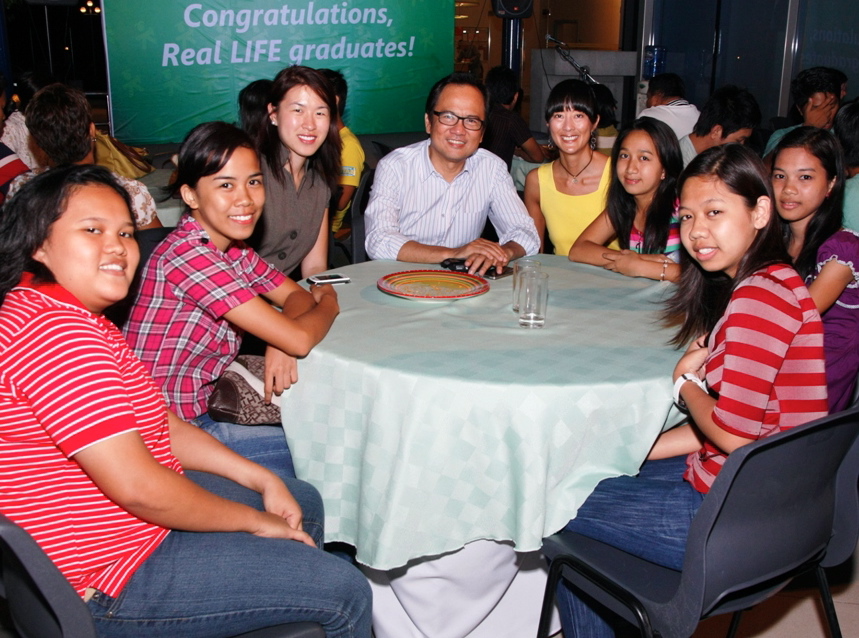 Today was also Real Life Foundation's annual graduation celebrations. Real Life is Victory's benevolence arm. The picture above is with high school graduates from Taguig City with Lynn Nawata (on my right), Real Life's Executive Director. Also in picture is Ethel Neo (on my left) of Deloitte, Singapore who is a Real Life volunteer and supporter.
A total of 19 university graduates and 14 high school graduates.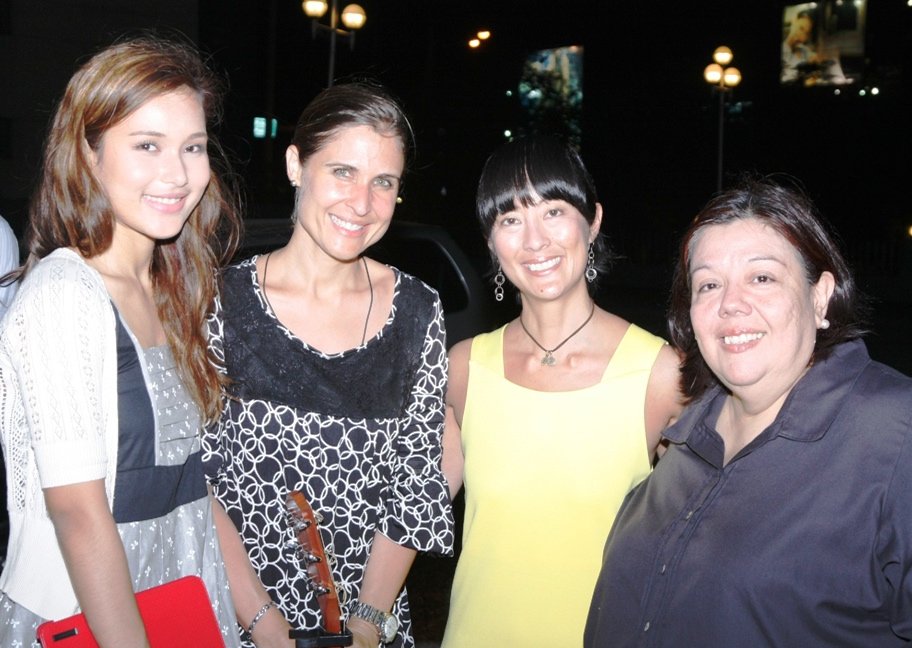 Photo above is of Emman Camcam and her mother Kourtney, both Real Life volunteers and supporters. Also in picture is Real Life's Sony de la Calzada. The video below gives you the latest update on  Real LIfe. This one is a must see.
Thank you Lynn, Sony and the rest of the Real Life team for all the work you do.
"He raises the poor from the dust and lifts the needy from the ash heap; he seats them with princes and has them inherit a throne of honor. "For the foundations of the earth are the LORD's; on them he has set the world." 1Samuel 2:8