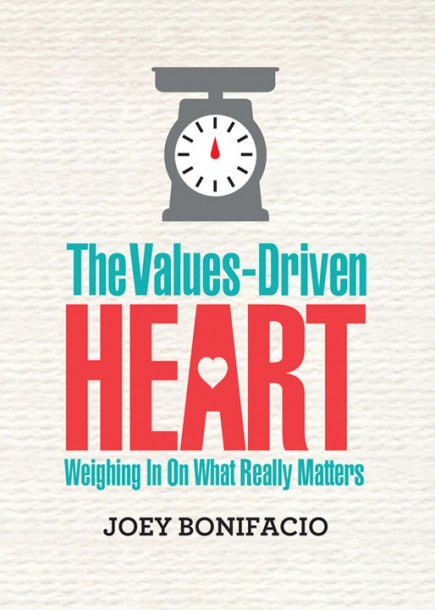 Our world is plunged into a battle of values. Any brewing dispute or issue that calls us to take a stand boils down to a battle of values.
On a personal level, every moment finds us in the same battle. Which of those that demand of my time, resources, and heart will I give myself to? How much of myself will I give?
How do we decide? What is our ultimate value against which we measure all others? With a watching world all waiting to find out what we are all about, are we clear on what we value?
In The Values-Driven Heart: Weighing In On What Really Matters, Pastor Joey Bonifacio guides us on a journey to help us clarify what values operate in our lives?and which are worth pursuing. Each chapter is filled with insight and compels us to process what we are all about.
As we decide on what we value, we decide how to impact our world.