Posted
July 13, 2017 under
Blog
They Who Stepped Out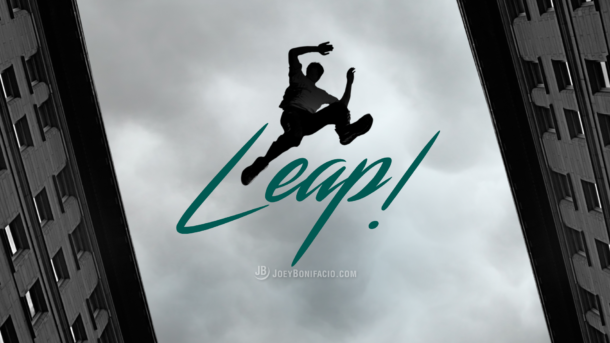 Today we start a new blog series on faith. And as we progress through the next few weeks, I'm sure you'll agree why this title was chosen for the series: Leap!
They didn't see what was promised. They were flogged, beaten, and vanished. They suffered here on earth and did not have a full glimpse of what they believed in.
Despite it all, they went beyond believing and obeying God, by faith.
Hebrews 11 is typically called, "The Hall of Faith," in many Christian circles, touted by preachers as the list of who's who of men and women from the Bible, who, despite their background and debilitations trusted in God anyway.
Suffering, pain, trials, and tribulations were features in their life, but these men and women were fixed on an eternal reward.
They wanted to please God.
Now faith is being sure of what we hope for and certain of what we do not see. Hebrews 11:1
As we read this passage and look into their lives, we ask the question: How can we relate to these men and women from Hebrews 11? Do we also need to be beaten, persecuted, or tortured just like them?
No. Martyrdom is not a requirement for us to please God. In fact, it's never about what we can do for God that determines if He is pleased with us or not because He's after one thing— our heart.
But what we can identify with are the following traits that these men and women possessed.
Imperfect. They who stepped out in faith were imperfect. All of them were born into the world with sin. They also did not have a direct connection to God and were living in a world that was at one point so evil God needed to destroy it.
Their backgrounds did not tout high moral standards. Like you and I, they needed a God who will reach and love them first for who they were.
Chosen. But they who stepped out in faith were chosen. They did not earn God's favor or His love. It was given to them. And just like you and I, we have been chosen. God's love has been made available freely to you and I through His Son, Jesus Christ. As followers of Christ, we have been set apart (see 1 Corinthians 6:11).
Like they who stepped out in faith, it's not about what we've done why God reached out to us, but it's out of His sovereign desire to love us and include us in what He is doing in transforming the world, that matters.
Responded. Abel, Enoch, Noah, Abraham, and Isaac, amongst those who through their faith pleased God and was named in Hebrews 11, did not only believe God's will and instruction for their lives. By faith, they obeyed God and responded to His call.
They did not simply look at the circumstance, but went beyond belief, and obeyed God.
God had planned something better for us so that only together with us would they be made perfect. Hebrews 11:40
Meaning. Purpose. Destiny. Direction.
Every day you and I have a choice to either be part of what God is doing or to live a life that's not in accordance with His will and plans.
We have a choice. The men and women of Hebrews 11 show that obedience has a price, but they bring glory to our Creator. It also causes us to be part of something greater than ourselves.
God has prepared something for you and for me to do on this earth. It's a task that's far beyond what we can imagine. It will not only cause us to live a life of purpose and fulfillment but to live a life that pleases God.
As they who stepped out have shown, we can be part of this great task by going beyond simple belief, by stepping out in faith.
0