Posted
June 8, 2017 under
Blog
The Grace of Giving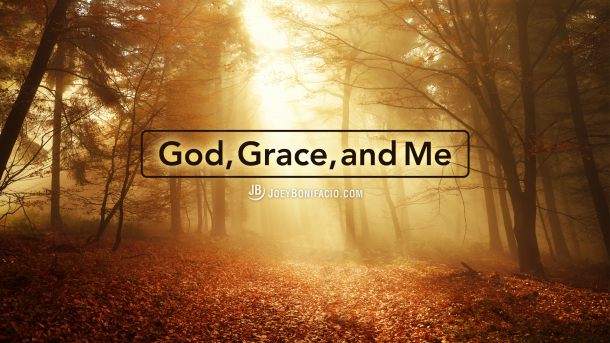 This is the last of a four-part blog series on grace. Click here to read the first three installments in this series.
And God is able to bless you abundantly, so that in all things at all times, having all that you need, you will abound in every good work. 2 Corinthians 9:8 (NIV)
We have been called to abound in every good work, and grace is that power that enables us to do what God has called us to do. It's also what enables us to give what God has designed for us to give.
You and I are called to be a blessing.
I remember when we were building the Every Nation facility in the Philippines, our church had far less than the amount we needed. Our measly financial standing was reflected in our church bank account, but we knew that God has called us to build that building.
In the natural, there was no way to finance our vision.
But the church leadership took a step of faith. We decided to give half of our savings from our available funds to another church who was also raising money for their own building. By faith, we gave a seed money.
Today, the very building which we didn't have money for has been standing in the grounds of Bonifacio Global City for more than ten years, and we've since completed its Phase 2. The Every Nation Building was built through the generosity of numerous individuals, some of whom don't even attend our church, but has received an instruction from God to be part of the building project. God has enabled us to build a building that is advancing His Kingdom.
None of it could have happened without the grace God has given us to take that step of faith of planting a seed—a seed that bore fruit into more blessings.
Beyond generosity
You see, grace does not mean we do not do anything. Grace doesn't give us the license to be lazy, selfish, or self-centered. But rather, the grace of God empowers us to give so that we can be a blessing.
In Ephesians 2:8-10 (NIV) it says, "For it is by grace you have been saved, through faith—and this is not from yourselves, it is the gift of God—not by works, so that no one can boast. For we are God's handiwork, created in Christ Jesus to do good works, which God prepared in advance for us to do."
We need to realize that grace was given to us simply because God loves us, and our very salvation, our very connection to Him is due to His grace. But grace goes beyond salvation. It empowers us to do what God has called us to do, and part of our calling is to do good works—to fulfill the tasks He has laid out for us, to be generous to one another, to give ourselves to each other, and to think beyond our own needs and wants.
The grace of giving is beyond generosity. We give not because we can, but because of Him and His grace working in and through us.
When we step out in faith to give, He is more than willing and able to give us what we need, to do the task He has called us to do.
Unlimited Supply
In one of my messages many years ago, I shared about how my sons are the most generous people on earth. They were all still living with me and Marie back then and there are days that I'll walk in to our home and see one of their friends at our dining table… eating… our food! I remember one night preparing my favorite fish meal for dinner and my son invited his art teacher to eat with us.
I mentioned in my preaching that their generosity stems from the fact that it's not their house! My sons know they can give and give, and there's an unlimited supply (though, not really) of resources that they can freely share with their friends, classmates, and yes, even tutors.
Economics taught us to acknowledge our limited resources, to live within means, and to be aware that the pie is limited. One slice and there's less for everyone.
But it's important for us to realize that we have a God who owns the heavens and the earth and has promised that He will provide for our needs according to His riches and grace (see Philippians 4:19), which is unlimited! Psalm 24:1 (NIV) says, "The earth is the LORD's, and everything in it, the world, and all who live in it."
We have a God who's not limited with one pie! He can expand the pile of pies, supersize the pie, or even give us the pie shop!
There's nothing wrong with acknowledging that we must live within means, stewardship is one of the things God has also called us to do.
But there is grace that enables us to realize that we have a God who has an unlimited supply and is not bound by the limitations that economics set before us.
It is in God's character to give and until we learn who God is and rely on His grace, we will never see and experience the grace of giving.
If you and I are to experience the grace to give, beyond our own strength and capacity, it can only happen when we focus on God and trust Him in everything.
Grace in and of itself is a gift, and we can ask for it, so that we live our lives glorifying Him with all that we have.
0