Posted
March 16, 2017 under
Blog
Distractions vs. Instructions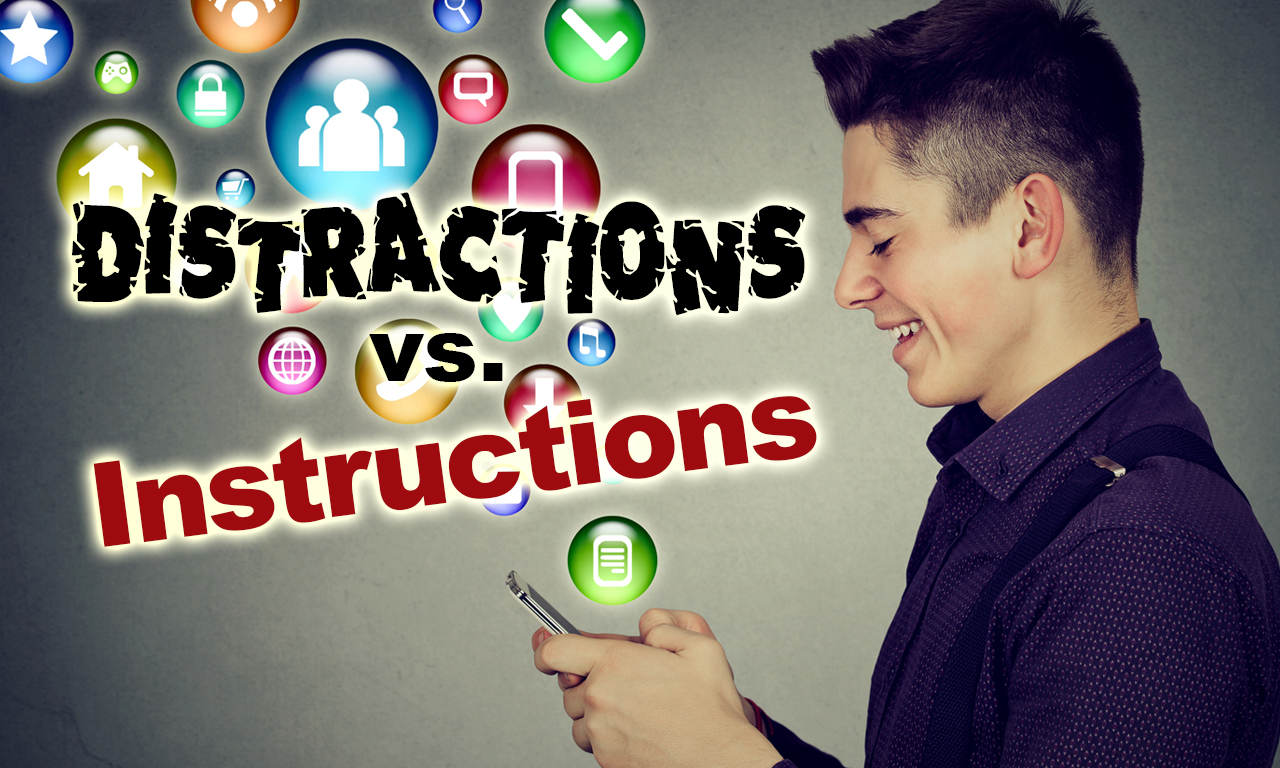 here and part 2 here.
If there is one thing I (Marie) am learning from Moses life, its that he spent a lot of time in the presence of God. If you read Exodus 34:28, there was even a time he spent 40 days on the mountain alone with God!
I must confess, I do not think I will do well alone, on a mountaintop for 40 days,with no other human being, and no mobile phone.
Distractions sometimes, derail me. One morning, as I was attempting to read my Bible, I had to stop because of a message on my phone: Please feed me.
And so I opened my phone automatically, to feed Hank.
Only later did I think, "This is ridiculous!"
Why? Last month, I had installed the app My Hank on my phone. I was missing my dog Vito, and My Hank shows this cute dog that you have to feed and care for.
I realized that I had been interrupting my time with God, to feed a virtual dog!!!
How about you? Do you have phone apps too, that whittle away, your precious time?
Does that mean we cannot Do A Moses, and experience dramatic breakthroughs in our lives? I believe we still can, if we develop the qualities that Moses had.
One character trait I see in Moses is his teachability.

Definition: able and willing to learn. Capable of being taught.

The second character trait I see in Moses is focus.
The ability to:
F-ollow
O-ne
C-ourse
U-ntil
S-uccessful
What benefits did Moses get from being teachable and focused?
What did he get from spending so much time with God?
Here are just a few:
Investing time with God makes you a more productive person.
The more time you spend with God, the more productive your day will be.
Imagine the demands on Moses life as a leader. Emergencies pulling at him from different directions. But Moses knew that his strength to lead, came from being with his Leader in Life.
When you make a decision to spend time alone and read the Bible, you are not wasting time you are actually gaining time!
You are in the presence of the greatest Coach you will ever have in your life.
Companies spend a lot of money hiring speakers and resource persons.
And here is God, the greatest and wisest resource person, who is willing to spend time with us and coach us on practical, spiritual and daily concerns.
Psalm 32: 8 NLT says:
The LORD says, "I will guide you along the best pathway for your life. I will advise you and watch over you.
The "best pathway for your life," Wow!
Investing time with God, keeps you focused on what really matters.
Millennials want to spend their life on what can bring the greatest impact;
Be it for themselves or for the world.
You will impact the world, if you stand up for the Word of God.
Trends will come and go. But this is what Jesus advises us:
Heaven and earth will pass away, but My words will never pass away.
Matthew 24:35
So will My word be which goes forth from My mouth; It will not return to Me empty, Without accomplishing what I desire, And without succeeding in the matter for which I sent it.
Isaiah 55:11
Dear Father,
Help me be both teachable and focused.
Help me invest my time and energy, on what will best impact myself, my family, and the world around me.
Jesus, just as you spent time with the Father, teach me, by your Holy Spirit, to have that daily habit too:
To invest time daily with the Best coach I can ever have for this life and the next.
Amidst all the distractions, keep me teachable and focused on your instructions for me.
But the Helper, the Holy Spirit, whom the Father will send in my name, he will teach you all things and bring to your remembrance all that I have said to you.
John 14:26
God bless you : > See you next Thursday.
0