Posted
March 23, 2017 under
Blog
A Different Mindset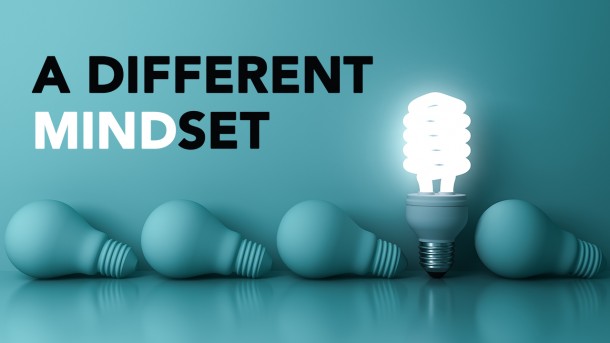 Last Saturday, I almost lost my coconuts. If patience is a fruit of the Holy Spirit, well, almost all my patience fell off.
I went to a travel agency, bright and early in a mall that morning, papers in hand to apply for a visa. After FIVE hours, (yes, FIVE), my number came next.
I was zipping around like a mad woman, trying to multi-task, doing my errands around the mall, while waiting my turn.
Unfortunately, after 5 hours, and despite all my prepared documents, they refused to take my application! So much unreasonable red tape, it was making me see red!!!
I wanted to scream, but thought someone might take a video, and post it on YouTube. I wanted to cry, watching this sea of humanity, and realizing how so many people seemed resigned to accept this kind of treatment.
In contrast, I went to another travel agency in Makati on Monday, and the service was excellent, courteous and organized. It was like I came from purgatory and made it to heaven! I was in and out in less than an hour.
What was the difference?
✓ A Different Mindset.
✗ One saw all the negatives.
All the reasons why it could not be done.
✓ One saw the POSSIBILITIES.
All the reasons why it CAN be done.
✓ One was organized, and efficient.
✗ The other was like a madhouse.
This experience taught me a lesson:
I can either be a crazy woman in a mad house, or change my attitude and environment.
I can be resigned and settle " this is the way it is"; or rise up and believe "we can be better than this.
I pray we can all be like Joshua and Caleb, who didn't settle for the status quo, but chose to be different.
Numbers 14:24, ESV
But my servant Caleb, because he has a different spirit and has followed me fully, I will bring into the land into which he went, and his descendants shall possess it."
As a background to the story, God was about to give the Israelites their promised land; BUT it came with challenges. All the other guys could see were the PROBLEMS, the enemies they faced...
"We can't do it because... We are grasshoppers."
"The situation is bigger than us."
"No one has ever done it before..."
"They're stronger, smarter, bigger, etc"
Negative. Negative. Negative.
They were so paralyzed by their fear, and limitations, they forgot it was God who was?giving them this promised land.
Has God given you promises from His Word? Are your current challenges eroding those promises from your heart? Think about this... if God said it, would He not give you also the strength and resources to succeed?
It's time for us to have a different spirit, like Joshua and Caleb.?
What does it mean to have "a different spirit?" Why is it so attractive to God?
AN EXCELLENT MINDSET FOCUSES ON WHAT GOD CAN DO.
See the Positive things God can do, not the limitations we face.
God's strength is eternal. It has no end.
Our problems are temporary. They have an end.
AN EXCELLENT SPIRIT IS FUELED BY FAITH NOT EXCUSES.
Because God is excellent, we can be excellent too.
Let's not settle for second best.?
Joshua and Caleb, could have given so many excuses... "only 2 of us want to do it."
They could've said, "we are too old," "who do we think we are to hope things could get better..."
NO. They chose to believe in God's faithfulness and ACT despite the negative people around them. That's why they remained PRODUCTIVE and fruitful even in their 80s and became an inspiration to the younger guys.
Instead of making a habit of ranting on Facebook, why not do something every day to help a person face-to-face?
A DIFFERENT SPIRIT IS THE BEST COMPLIMENT YOU CAN GIVE GOD.
Do you ever think of making God happy? I think having a spirit full of faith in the Lord, makes God smile.
Faith is like saying, "Thank You" in advance, to a loving Lord, who has promised, "I will never leave you or forsake you."
Dear Jesus, give us an excellent spirit that won't settle for less than your best for us. Give us the courage and diligence to keep our faith strong, our actions wise, and our words guided by your Word. Amen.
0