Posted
February 26, 2014 under
Blog
Finding the REAL Last Samurai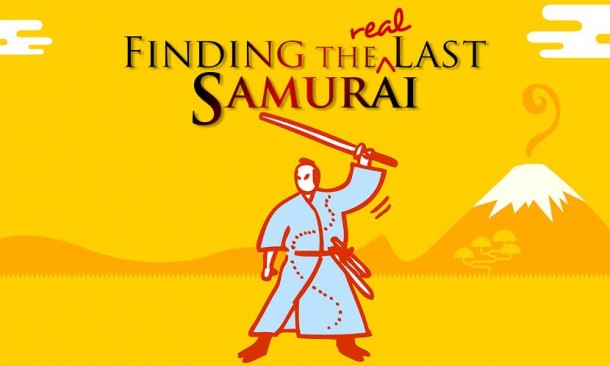 In my recent trip to Japan I came across a story that parallels Tom Cruise's movie, The Last Samurai. The big difference is what I encountered was spiritual in nature, more significantly, it is a true story.
I am certain that pastors, missionaries and those committed to the ministry of spreading the Gospel will be inspired as you read this story.
Am "Emperor's" Call
Japan lost the war and surrendered to the Allied Forces. The nation was devastated and the people were demoralized and hopeless.
General Douglas McArthur who acted as governor of Japan intuitively knew that transformation needed to start in the spirit. He called on his nation to send missionaries. The plea fell on deaf ears. Americans have heard of too many of Japan's atrocities and their brutal treatment of American POWs.
In 1951, 20 year old, Leo Kaylor heard the plea. More than just a general's appeal, Kaylor heard no less than the call of the "Emperor of the Universe" Himself, Jesus. And he responded. That was more than 60 years ago.
A Samurai's Partner
Phyllis Poe was sitting at a tent meeting somewhere in the State of Washington. She too would hear of the General's plea, and like young Leo, 20 year-old Phyllis would respond to her Master's call as well.
The confirmation to go came from her father who allowed his young daughter to travel half way around the world to a foreign culture with too many unknowns. Being a staunch disciple of Christ himself, he let her go.
Meanwhile, Leo quit as a student of medicine to forego his ambition of becoming a doctor for the call to reach a people. A few months after landing in Japan, Leo and Phyllis would meet and in time marry, and that's whole 'nother story.
To Love A Nation Not Your Own
Like the movie character who was willing to fight for a people not his own, Leo and Phyllis embodied the same qualities.
Much of this post was from an interview with their fourth son Joel, who says "my father is my hero, he is the real deal, a humble man of absolute integrity. One of my goals in my life is to be like him." That is music to any father's ear.
They home schooled each of their 6 children who all grew up in Japan. "Dad served us faithfully and made life fun, Joel testifies, "it was clear that next to God, we were their biggest priority. I've never heard a negative word from him about our situation," - with Japan being known as a graveyard of missionaries.
The Real Last Samurai
Joel continues saying, "My Dad was an amazing theologian and teacher but he was not weird and unapproachable. He had a way of engaging people with God's Word regardless of one's age, background or nationality. Even kids liked him."
Three things mark a Samurai: allegiance to his Emperor, dedication to family and community and mastery of the sword.
That's why I thought it apt to title this post the Real Last Samurai, for Leo Kaylor embodied, allegiance to his King, Jesus, he was dedicated to his family and is a master of the Sword of the Spirit, the very Word of God.
Going Full Circle
Japan remains to be one of the hardest grounds to reach with the Gospel. It's traditional strongholds, the statistics on suicides (roughly a hundred a day) and the nation's affluence combine to make things even tougher.
In recent times things have begun to change.
The effects of Leo's ministry has gone full circle. He is one of the leading founders of Japan's largest gathering of pastors. That's how I got wind of the story. Steve Murrell and I spoke at the recent conference attended by over 700 pastors from all over Japan. It was their 49th year and had the biggest attendance ever.
More significantly it had the most number of young next generation Japanese leaders in attendance. Praise God for Leo, Phyllis and a generation that remained faithful to God's call and purposes.
The Full Story
It's easy to see how many Christian ministries have become successful and not realize that there were those who have given their lives in the past that has paved the way for others.
The complete story of Leo and Phyllis Kaylor is told in the new book "Unto A Land I Will Show You." Now available at Amazon. My copy is on its way, can't wait to read the whole story.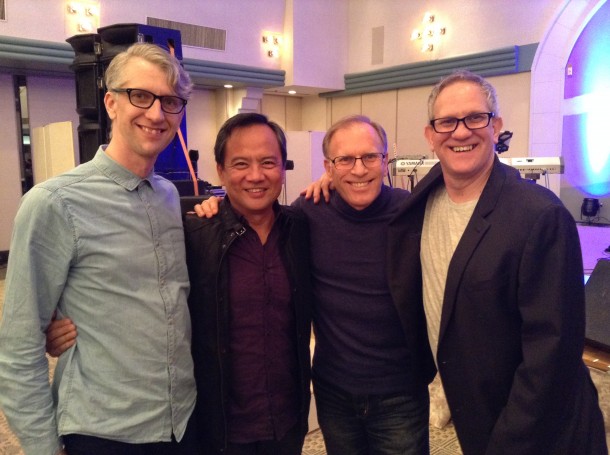 The Kaylor Brothers. From L to R, Joel, Rob and Steve. All three pastor a church in Japan: Joel in Osaka, Rob in Kyushu (took over his father's church) and Steve in Tokyo. One other thing about Samurais, they apprentice and raise other Samurais, Leo raised three of his own.
May this story inspire you to preach the word; be prepared in season and out of season (2Timothy 4:2), just as Leo and Phyllis did.
I would appreciate your comments on this story and what we can learn together about the life of this faithful couple .
0