Posted
January 18, 2014 under
Blog
Thoughts on the day Philip Bo is born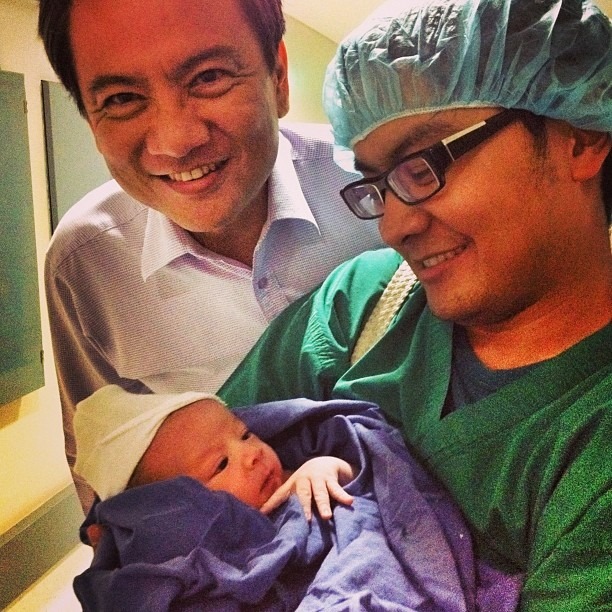 Marie and I just got back from the hospital and I thought it would be a good idea to write my thoughts on the progress of the day.
Earlier in the elevator on our way to the delivery room, Marie declared, "Our baby is having a baby." Obviously our son Joseph is no longer a baby but she can call him her baby as long as she wants to.
Mothers deserve that, only they know what its really like to bond with a baby through nine months of pregnancy and the labor pains of delivery. Our prayers focused on Carla, our daughter in law.
And then there he was, Philip Bo, our first grandchild. All I could think of was how awesome God is. There in my arms was my very own future extended.
I imagined how this little baby is an expression of God's grace. Yet another opportunity to help shape destiny, this time as a support and more wisely, given many of the years of making mistakes and now knowing what's better.
My thoughts then went to my grandparents. My grandfather, who inspired me to read, to always want to learn, and to ask questions. Who taught me at an early age the importance of honest labor and how to respect people regardless of their station in life. And who modeled the importance of relationships.
But as this day comes to an end I am reminded of my grandmother, one of the first people who shared the Gospel to me. This is the biggest thing I can give this brand new soul, an opportunity to model to him a life that has been lived in dependence of one's Savior.
Welcome to the bigger side of your family Philip Bo, we are all thrilled to have you. Congratulations Joseph and Carla, your faith, love and unity has paid off handsomely. Love you both.
0