Posted
January 8, 2014 under
Blog
How I overcame my addiction...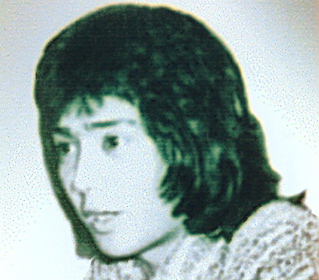 I was 16 years old in 1973 when I first tried marijuana. Like most teenagers, I was drawn to the habit by peer pressure and a wanting to belong.
At first it was something I took at parties on weekends since I could not afford the stuff. By age 23, with a business of my own, I was smoking the stuff regularly accompanied by alcohol and cigarettes.
Hooked On The Habit
What started out as a need to be accepted and to belong became a sedative to take away the fear and the pain of my empty, restless and unfulfilled heart.
It was my way of coping with my insecurity and the haunting reality that I did not have what it took to be who I was supposed to be. It was the perfect hook and bait combination, and I was snagged.
Failed New Year Resolutions
Like many people who suffer from addictions, I resolved to quit every New Year. I repeatedly flushed stuff down the toilet only to end up buying more a few days later.
I played along with my deception, by saying, "I'm not addicted, I can quit any time." Yet with each passing year the habit just got stronger. I assuaged my guilt saying, "At least I'm not hurting anyone but myself." My way of saying, "My sins are not as bad as that of others."
The Truth Will Set You Free
All this time I was a functioning entrepreneur and was quite successful. With my habits justified, the need to get rid of them became less urgent. And since I did not know an alternative lifestyle, there was no reference to change anything.
Freedom from substance abuse is hard when you don't see a need to get over it. For as long as you can justify your position there is no need to leave.
It was not until I encountered Christ that I realized how deceived I have been. It was also in knowing Him that showed me I was meant to live in freedom to enjoy life in a relationship with God.
The Big Wow!
At age 26, married and with two children, my life was taking its toll from my addictions. To start with my expenses have tripled. A life of duplicity did not help my marriage and business either. My life was lie.
The good news was I knew how flawed and inadequate I was to make life work. At least I was honest. This began my search for an answer that led me to my early connection with God.
One of the verses in the Bible that inspired me then was: "But God chose the foolish things of the world to shame the wise; God chose the weak things of the world to shame the strong." 1Corinthians 1:27
I thought, "Wow, God chose to save and love me despite how foolish I have been." This was the perfect love that drove out the fear and insecurity that led to my freedom and deliverance.
Today, at 56, it has been 30 years that I have walked in complete freedom from my addiction. The desire to be free and the power of God's love was surely what freed me three months after my encounter with Jesus.
Prone To Addiction
It was in Noah Webster's original 1828 Dictionary where I realized that the word "addict" finds its roots in Christianity. Back then the word meant, "the habitual devotion to something or someone."
I have since been convinced we were created by God with a propensity to addiction. This is why we are easily hooked on substances that range from food, drinks and whatnots, like drugs, pornography and other dysfunctional behaviors.
You may think only those who smoke and drink are addicted. Many are addicted to work, video games, bad relationships or any activity that you can't give up and can jeopardize your relationship with God and others. The point is habitual devotion to something or someone.
Connecting to God
Addiction is a powerful behavior. It's the reason people recklessly throw off all caution to have what they are addicted to. God's intent was that we would be addicted to Him and His Spirit and not to anything in His creation.
And just like addicts and alcoholics who throw themselves to their chosen addiction, God wants us to fling our lives with total abandon to His Spirit.
The point is, addiction is a reality, the key is what we are addicted to.  The only real choice is God and His Spirit. Whatever your addiction may be, I pray that this year you would willingly abandon it for God and His Spirit.
"Do not get drunk on wine, which leads to debauchery. Instead, be filled with the Spirit,…" Ephesians 5:18
0