Posted
December 11, 2013 under
Blog
You will wish you had more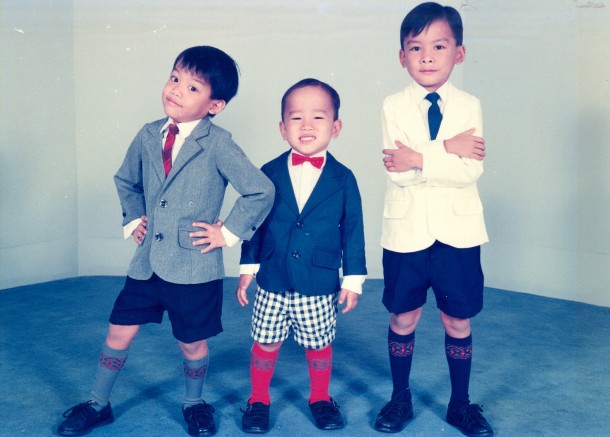 Seeing my 3 sons wearing their suits at Joshua's wedding last Saturday brought me back to this picture when the boys were 4, 6 and 7.  As I looked at the picture I could not help but be reminded of two Greek words the Bible uses for time: Kronos and Kairos.
Kronos – The Passing of Time
Kronos is where we get the word chronograph, an instrument used to measure the passing of time, in minutes and hours. Kronos reminds us that time passes never to return.
The picture of my children is a reminder that certain things in life don't come back. I am so thankful to God for the people who instilled in us the joy of prioritizing time with our children.
No doubt these pictures had their moments of mistakes and failures but over-all God has been good to uphold our relationships by His grace.
Kairos – The Opportune Moment
Kairos refers to an opportune moment in time. There are specific moments in time when things are best achieved. This would be like the best time to buy or sell real estate or stocks or simply arriving at the right time for a movie or missing the rush hour.
The Scriptures tell us that there is a time for everything. Certain things have their opportune moments. I am reminded of the dates the Lord has allowed me to have with each of my sons. Those opportune moments have created timeless memories.
I have also found that conversations with each of my sons needed opportune moments.  Often when I see things they are doing that are reckless or lacking in wisdom I find opportune moments to communicate my sentiments rather than just blurting out my misgivings. This was so important in their teen years, more so now that they are adults.
Wrong Assumptions
It was in some of these kairos moments when I learned that my assumptions about my children were not in line with their true views.
What I have misjudged as a weakness in giving in to peer pressure was simply an interest is seeing what freedom means and the responsibilities that come with it.
Or when I feel that they are disregarding the values we hold only to realize that they are testing where their individual personality begins and their parent's and sibling's end.
It was in kairos moments of being alone with them that I learned what they were really thinking. Usually it happens in unguarded moments while we're driving, laying in our beds away from home or just simply taking walks together. I have found that God has a way of creating these opportune moments if we are sensitive.
Losing the Kronos and Kairos
Through the years I have lost kairos and kronos moments with my children. Usually it is because of the following reasons:
The first is fear. When I react to their questions, opinions and actions rather than quietly listen to them. Teenagers tend to withhold their thoughts when they feel that we have already set our minds on what must be done. They become vulnerable when they perceive that we are open to listen.
My advice, bite your tongue. Shut-up, don't react and listen. Better yet, pray silently.
The second is fear. This time, fear to confront our children's wrong ideas. On the one hand we are afraid that our children are off on the wrong bent and react, on the other hand we are intimidated that if we confront their wrong ideas that we will lose them.
My advice, just like first one - use the time and the moment to pray and ask God to redeem the time. In Christ all things are possible. Pray for your children every opportunity that you have.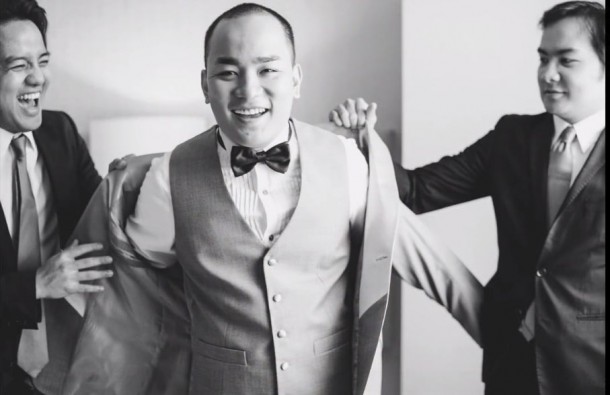 Kronos and kairos means investing quality and quantity time with our children that will send the message that we are always for them even when we disagree with their bravest of ideas.
Enjoy your children while you can. Time flies fast – specially when you're having fun. One day you're watching a basketball game or UFC with your boys, the next thing you know they've become men.
At that point kronos has moved and kairos moments are not as common. Be wise and maximize the time as the Bible says, redeem the time for the days are evil. Time: both kronos and kairos, one day you will wish you had more. And by the way take a lot of pictures, you will also wish you have more.
0