Posted
November 27, 2013 under
Blog
I never liked roller coasters rides, but...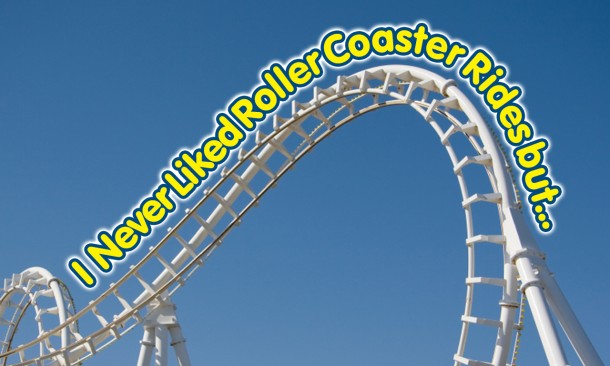 I never liked roller coasters. My wife and children know that every time I tried I ended up with severe motion sickness that lasted hours. Writing this post is enough to get me dizzy.
There is another kind of roller coaster ride that I also don't enjoy. The one that has to do with our emotions. And like physical roller coasters this one can just be as disorienting but something we cannot avoid. Emotions are part of what make us human.
The Bible tells us that there is a time to weep and a time to laugh, a time to mourn and a time to dance, it even says, there is a time to be silent and a time to hate (Ecclesiastes 3). As our youngest son Joshua prepares to get married this weekend and our oldest son Joseph and his wife Carla expect their first baby in the next two months it's hard not to be on an emotional high.
A Steep Slide
In the midst of this peak has come one of the worst natural disasters in our nation's history. Reports of church members and friends who have lost everything and families who had near death experiences combine for a steep emotional down slide. Manning the phones at 700 Club and listening to Marie's recounting of the stories of victims from her interfaces at Villamor Air Base and at the relief center of Operation Blessing just brings the slide into even deeper churns.
Her tears have not helped either.
Up Again
A few days ago as I was praying the Holy Spirit reminded me of a lady who had been battling cancer. That morning I called her just to check how things were with her. I was bracing myself for the worst news. Only because a few weeks ago we lost the mother of one of our students in school to cancer.
To my surprise she was upbeat and cheerfully reported that she had been declared cancer free. I was so happy for her. All of a sudden from a downward slope I found myself being lifted up again emotionally.
Unlike our mind that is able to reason. Or our will that is motivated by desire. Our emotions cannot reason as objectively and can be swayed by less objective motivations. As such they can easily fall prey to deception. This accounts for why we find ourselves crying while watching a movie that is nowhere near reality.
Although I can avoid riding roller coasters at theme parks, I cannot avoid the one's that has to do with my emotions.  I never like these roller coaster rides but...I have to ride them like everyone else. The question is, what do you do in times like these?
Making Sense of the Ride
When I find myself in the midst of emotional roller coaster rides I remind myself of the story of Jesus when his friend Lazarus died. The Book of John records the shortest verse in the Bible. "Jesus wept." (John 11:35)
Jesus expressed emotion in the midst of the death of one of his best friends. Verse 38 says, he was deeply moved.
But immediately after Jesus expressed his emotions he walked to the tomb and declared, "Take away the stone." (v.39) Warned of the odor of the decaying flesh Jesus said, "Did I not tell you that if you believe, you will see the glory of God?"
Denying our emotions whether it's up or down is not the way to go. Instead like Jesus we must temper our emotions with faith. For it is what glorifies the Father.
The result was Lazarus was raised from the dead and many people put their faith in Christ (v.45). The next time you find yourself in an emotional roller coaster moment, don't avoid the ride but even as you do, don't allow them to disorient you. Instead, no matter how dizzying or disorienting, ride them each day by faith.
0