Posted
June 17, 2013 under
Blog
,
Favorite Posts
How to get the answers to our impossible prayers
Last Saturday after speaking at the Small Group Leaders Convergence at our Quezon City church I was invited to have desert with a couple. My sweet tooth could not resist the invite. A swirl of green tea yogurt with fresh fruits, almonds and those irresistible tapioca balls on a muggy Manila afternoon works.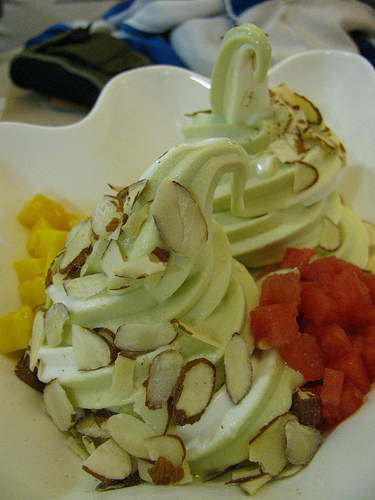 As I scooped away the couple recounted their fascinating story. About a year ago the Quezon City government came to their area to inform the residents that their home lay within the danger zone of the dreaded Marikina fault line. One earthquake and everything could go kaput was the basic message. Their advise - better to move to another place. Thankfully, they did not own the house but was just renting.
Since the advise they began to pray as a family. The oldest daughter who was into soccer, prayed, "Lord would you give us a house that has a soccer field." I thought, "if I was the father of that girl I would have tempered her prayer just to protect her from disappointment. Then  the second daughter prayed, "Lord could you give us a house that has a tower just like Rapunzel's. The child must have watched "Tangled" and just upped the ante.
Their parents however did not think it wise to douse their faith and agreed with them. A few weeks later the man got a call from  a friend asking if they would be interested in renting a house. When the caller mentioned where the place was (a premium village) he knew that there was no way they could afford the home. But his friend insisted.
While they knew this couple they were not close to them but because of their insistence they decided to look at the house. Driving into the village there was an uneasiness as they looked at the homes they passed. They kept thinking, "this is a bad idea, no way, no way, we can't afford this. Why did we even say yes to this trip. Oh, well let's just get it over with."
After showing the house, they were led to the backyard of the sprawling 1,800 square meter property and there sat the soccer field. They were stunned as the Holy Spirit impressed them, "I am the God who answers prayers."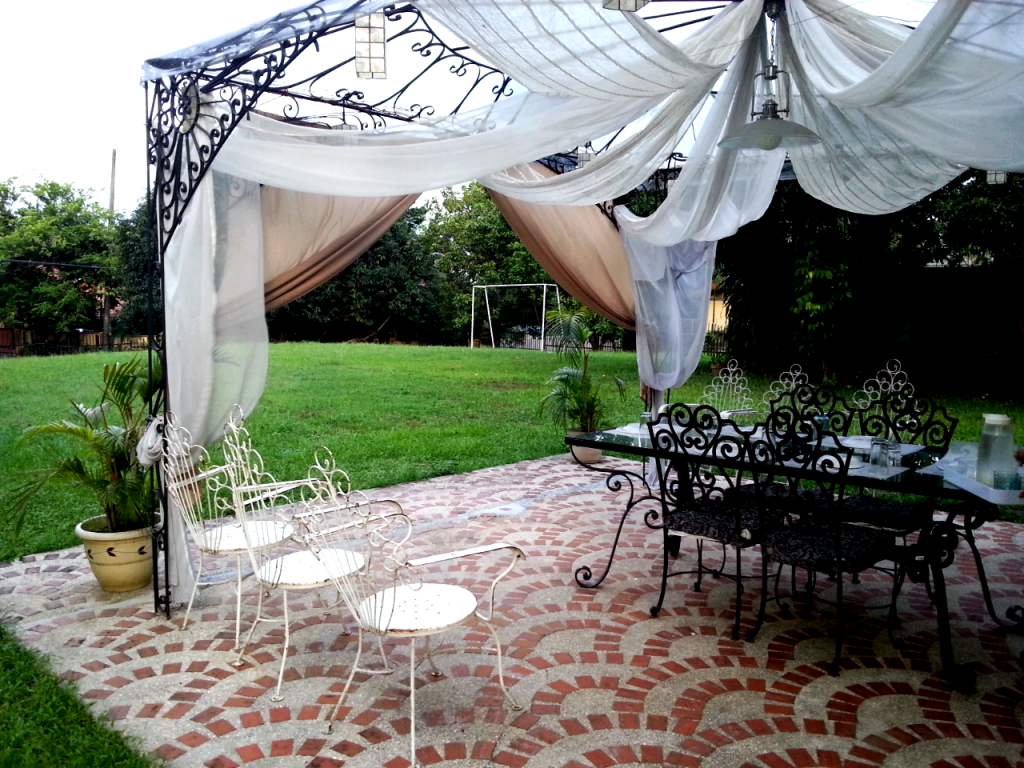 Standing in the lawn the owners told them, "This house has a great view of the city as it sits in a high point of the city plus it has a tower up there. And there stood Rapunzel's tower. At that moment they knew that was their new home but the property was for rent for five times their current home. It just wasn't going to happen.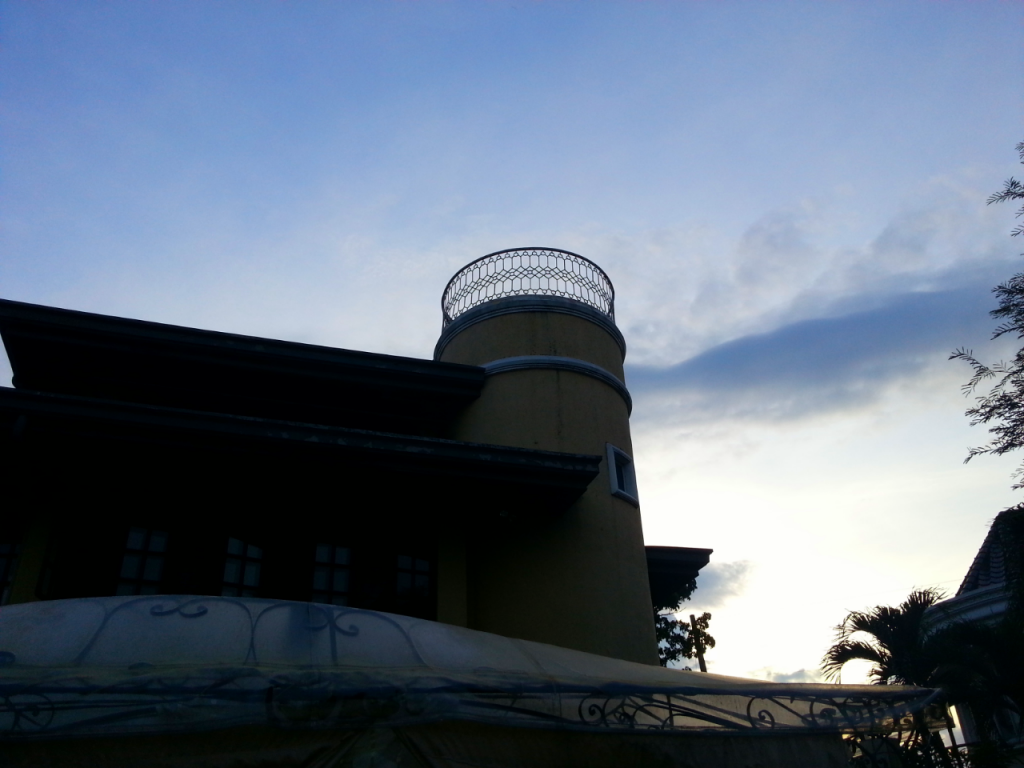 The couple who offered the house then said, "we had offered this to another couple who were Christians but they said they were fine where they were. That's when we thought we'd offer it to you. And since we have dedicated this home to the Lord, we'd like you to stay here and pay whatever your rent was in your other house."
It's been a year since they have been living in this home. I would not have believed the story had I not walked the breadth of the soccer field and took the picture of Rapunzel's tower. God still answers our seemingly crazy prayers, the question is do we have childlike faith that believes He will and He can.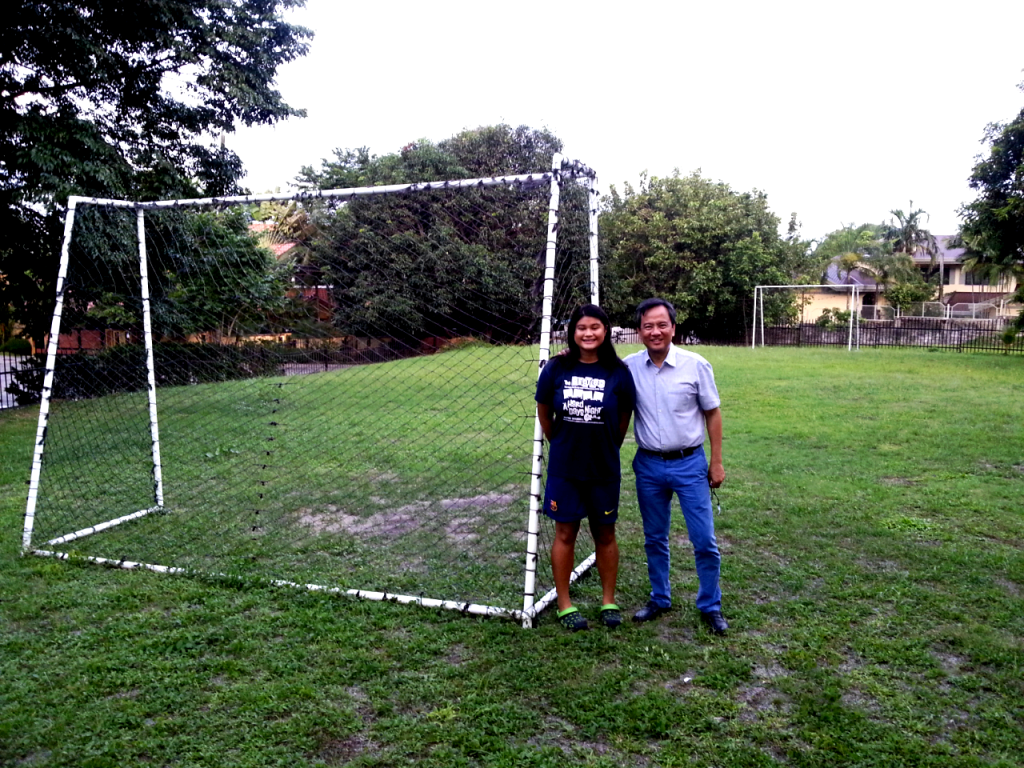 Special thanks to foodtrippings.com for the yogurt photo above.
0