Posted
June 14, 2013 under
Blog
,
Favorite Posts
,
Real Lives
Finally, the mystery man behind God's billboards revealed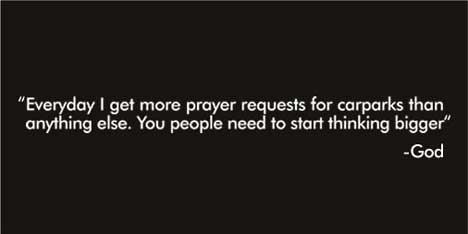 You may have seen these billboards all over the city. They're usually black and signed God. I am convinced that God is responsible for these billboards but the question I often asked myself was who God was using to get these billboards up and running. I know that billboards are not cheap. One billboard in a high traffic area can be as low as 500,000 pesos a month to over 2 million. That's a big wad of money.
A few weeks ago I finally met the man behind the billboard mystery. His name is Bertram Lim.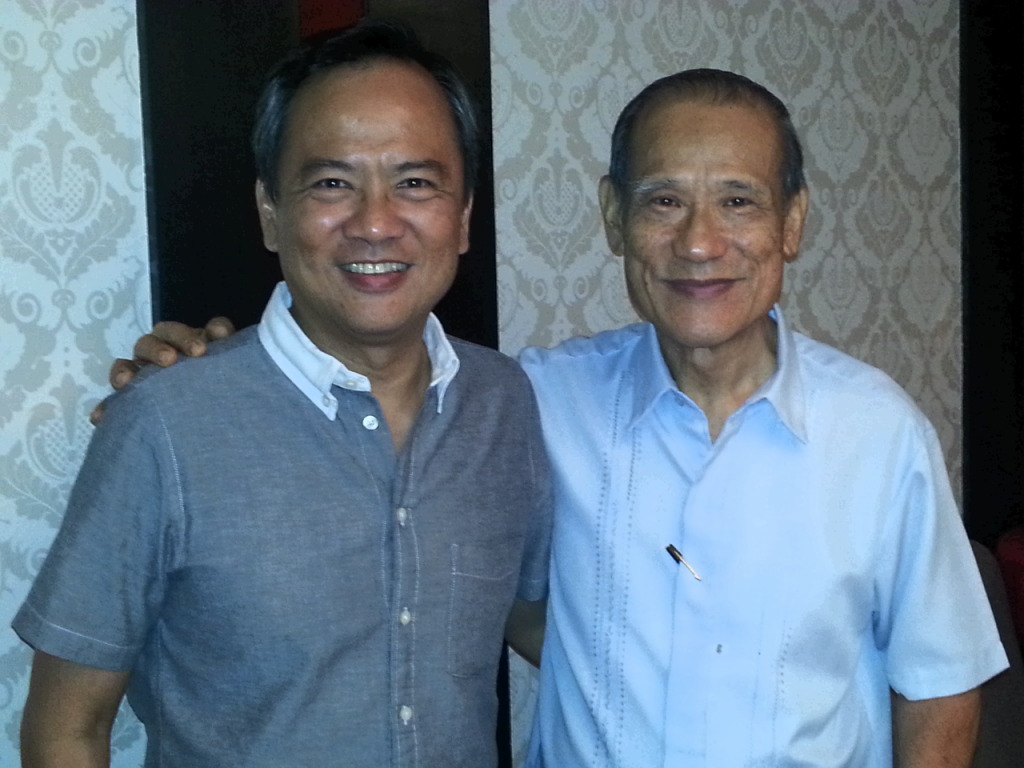 Over dinner he recounted his amazing journey as a disciple of Christ. After graduating cum laude in engineering from the University of the Philippines, he found himself taking a masters degree in Engineering at MIT (yes, the one in Massachusetts). Although already a believer, Bertram relied on his intellectual abilities to complete the course.
God had other plans. In two early exams he failed miserably. Aghast at his own performance he began to panic and started losing sleep. In times past he either got a hundred percent in his exams or a low of 90. This time it wasn't happening. His worrying exposed the true condition of his heart. He wanted to pass so badly because his reputation was at stake. There was no way he was coming home without the degree and changing schools would be equally embarrassing.
Bottom line was his identity was not in Christ but on Bertram. By the grace of God he accepted the truth about his prideful heart. That year was 1957 and was turning point in his life. Broken before God young Bertram repented before the Lord and surrendered his will to His. For the first time in months he was able to sleep and rest.
God then responded to his prayer and brokenness. Every exam he took he aced. He said, now if you were playing bowling and get a strike that's great, but if you have ten successive strikes you know that's not normal, specially when you have not been striking. The final score, Bertram finished his two year course in just nine months. Something the MIT has not granted any student before. He simply delivered a brilliant nine months. From that point on Bertram's relationship with the Lord took on another level.
Upon his return Bertram and his brother took over their father's billboard business. Their first act as new managers was to not accept any advertisements that had liquor, cigarettes or any sensual flavor to it. Naturally business went south only because some of the biggest advertisers were from these industries. But they stood pat on their decision.
Then the unthinkable happened. Large Japanese multi-nationals started to enter the Philippine market and became some of the biggest advertisers. By the grace of God Bertram and his brother managed to serve them well and grow their business. That reputation spread to other industries and their business became the country's largest billboard company and has remained number 1 for the last 40 years even if they did not cater to the woeful advertisers to this day.
Thank you Bertram for your faith and example. Your story has inspired me and I hope it inspires others.
0