Posted
May 1, 2013 under
Blog
Why you want discipline to be your best friend
Sitting at the airport in Singapore en route home. After Sydney we flew to Melbourne and had a lovely time with Pastor Kevin Conner and his wife Reene. Now 86 years old, Pastor Kevin is a good friend of our ministry and has been a mentor of sorts to many of us through his teaching and writing.
Over dinner I was reminded of the many times this humble man of God has impacted my life and of many others. Once we asked him for his greatest tip for successful living. His reply was one word: DISCIPLINE. I couldn't forget that leaning moment with him.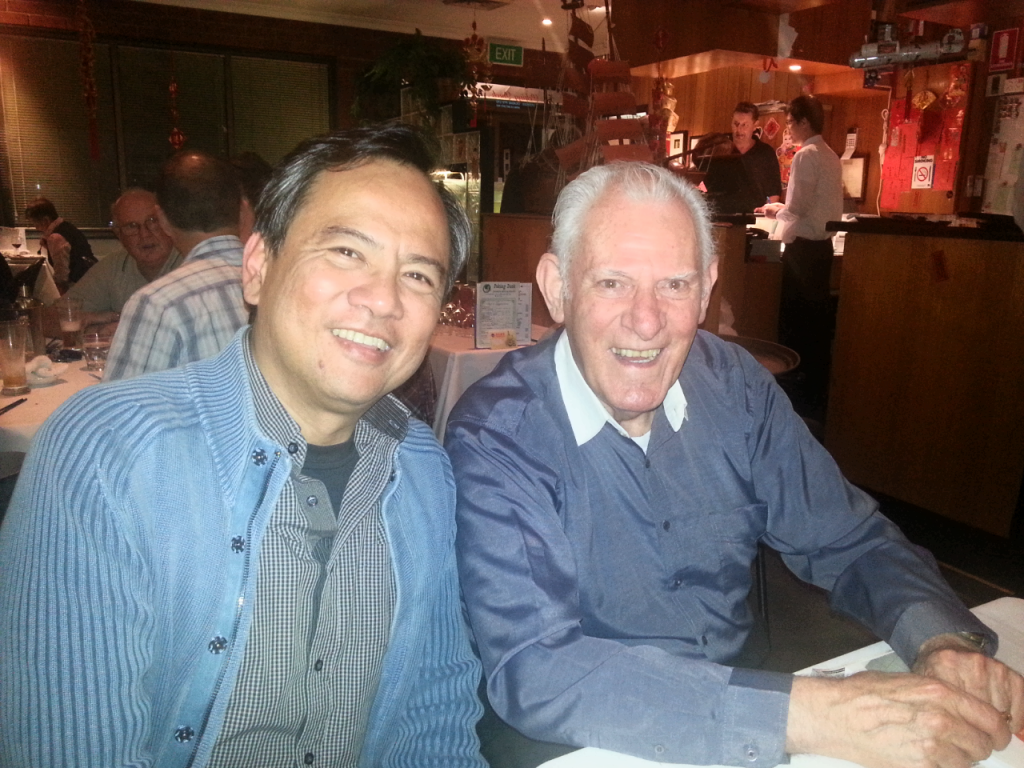 When you think about it dis-ci-pline sounds very similar to dis-ci-ple. I don't know where we get the idea that to be a follower of Christ we won't need this important word that affects every facet of life.
The Bibe bears out Pastor Kevin's wise words or should I say word.
"And have you completely forgotten this word of encouragement that addresses you as a father addresses his son? It says, "My son, do not make light of the Lord's discipline, and do not lose heart when he rebukes you,..." Hebrews 12:5
God desires to discipline us. Yes you read it right desires. He knows that without it we will not go the distance. The right response is not to be overwhelmed and lose heart. We are also warned not to take His discipline lightly.
"...because the Lord disciplines the one he loves, and he chastens everyone he accepts as his son." Endure hardship as discipline; God is treating you as his children. For what children are not disciplined by their father?" Hebrews 12:6-7
Discipline is a mark of God's love. It is a mark of God's desire to make us His children. Endure it by viewing it as God treating you as His beloved children.
"If you are not disciplined—and everyone undergoes discipline—then you are not legitimate, not true sons and daughters at all." Hebrews 12:8
Fact is everyone undergoes discipline. If you are not being disciplined there is a measure of spiritual blindness in you. That blindness is probably because of illegitimacy in your relationship with God.
"Moreover, we have all had human fathers who disciplined us and we respected them for it. How much more should we submit to the Father of spirits and live! Hebrews 12:9
Discipline is really about submitting our spirits to God.
"They disciplined us for a little while as they thought best; but God disciplines us for our good, in order that we may share in his holiness." Hebrews 12:10
Discipline is not the goal, holiness is. Many times the reason why we find ourselves in compromising situations is because of a lack of discipline much like the disciples who fell asleep when Jesus was in the garden. The result was they abandoned him.
Actually the real goal is not even holiness but to share in God's holiness. The real goal is relationship.
"No discipline seems pleasant at the time, but painful. Later on, however, it produces a harvest of righteousness and peace for those who have been trained by it." Hebrews 12:11
The funny thing about discipline is it is never pleasant. often, it is painful. In the end it produces a harvest of righteousness and peace when we have become trained in it. Think about all the athletes, performers and leaders we emulate. We all appreciate the results of their discipline but would probably abhor the discipline it took to gethem there.
The next time you feel like being lazy, taking a short-cut or settling for mediocrity - think of Pastor Kevin's one word - DISCIPLINE. May you have a revelation of it's vital importance and be willing to embrace it in it's various forms, realizing it's the way to enjoy a relationship with God.
0