Posted
May 27, 2013 under
Blog
,
Maximizing Monday
We interrupt this blog to give way to my 56th birthday!
I've had all kinds of surprise birthday parties and treats. But nothing quite like this one.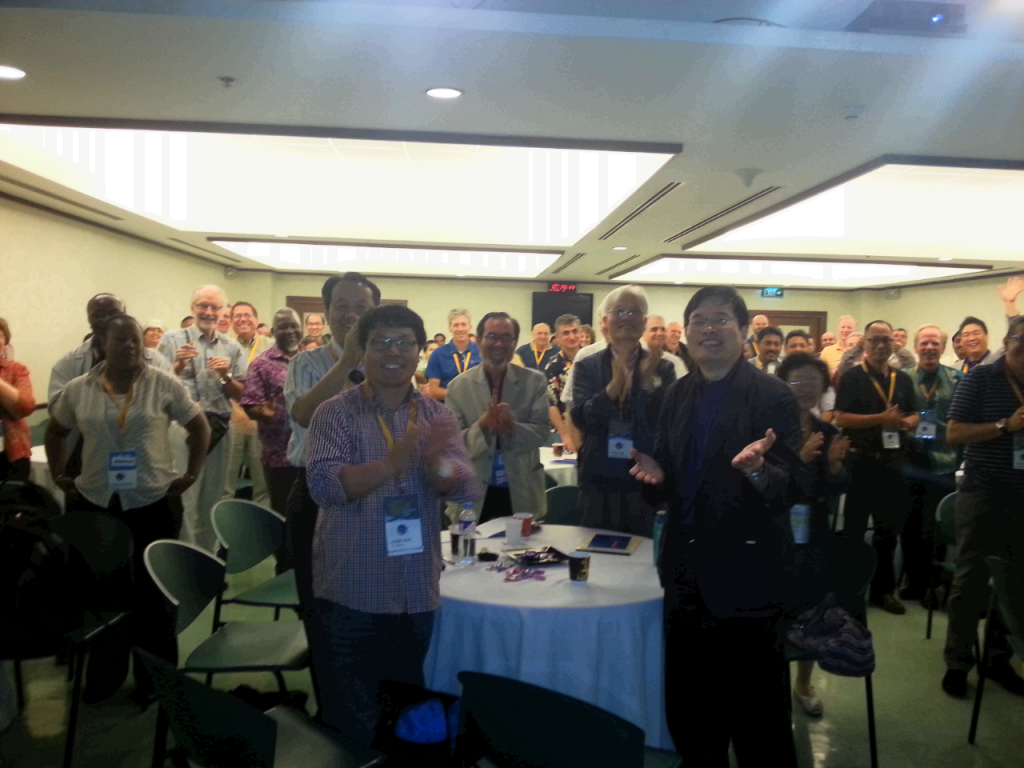 Jim Whelchel of Campus Crusade for Christ had asked if we (pastors and leaders of Victory) would be willing to spend some time to share best practices with some leaders of Campus Crusade for Christ, one of the leading missions organization's in the world. Still wondering what in the world these guys can learn from us when we've been learning from them so many years.
Jim explained that these men and women were going to be in the country to attend the Global Discipleship Summit. And since they were all going to be in town he wanted to organize a moment to meet with us.
I was hesitant about the meeting at first since the only available date was today, my birthday. Not to mention it's on a Monday, my day-off. But for some reason I felt this meeting was necessary. I thank God I agreed with Jim's request. Thank God for his sensitivity to the Holy Spirit.
As it turns out, the people we met were Campus Crusade's senior leaders and staff from 30 different nations. What ensued was a morning of exchange and vital connections. Connections that we could not have arranged even if we wanted to. Connections so amazing and too many to mention here. God never ceases to amaze me.
Towards the end Jim asked the group to sing a happy birthday song for me. I have had people sing a birthday song for me but never from 30 Nations! More significantly  from people who passionately love our Jesus and have dedicated their lives to spreading His Gospel.
Thanks Jim, and Campus Crusade, you made this birthday boy's day. To God be all the glory!
0