Posted:
April 1st, 2013 |
Blog
|
3 Comments
The problem of prejudice is real. Sadly even heroes of the faith like Peter have been guilty of it. Defined as "preconceived opinion(s) that causes one to dislike, be hostile to or behave unjustly toward others."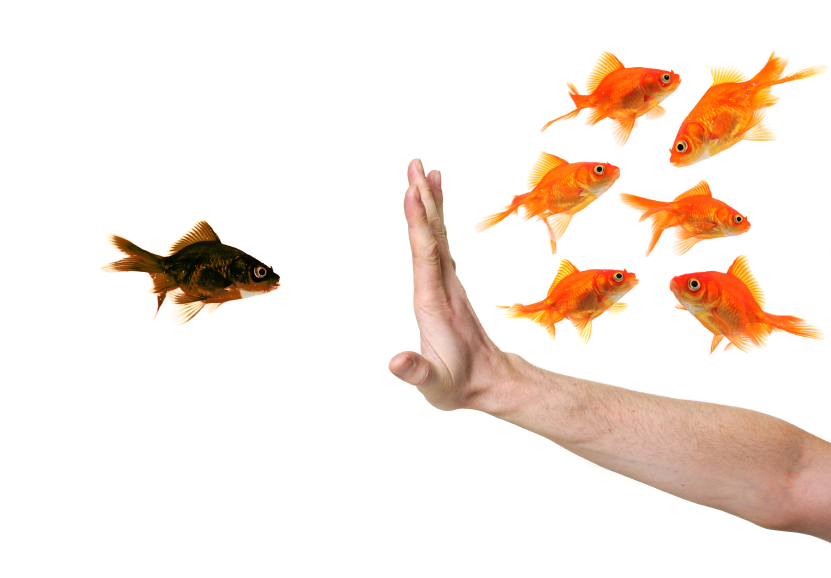 We continue to find it along racial lines, social standing, religious backgrounds , even among genders, ages and sexual orientation.  All too often even Christians are guilty of prejudice.
"When Cephas (Peter),  came to Antioch, I opposed him to his face, because he stood condemned. For before certain men came from James, he used to eat with the Gentiles." Galatians 2:11-12a
Paul  saw prejudice as sin, regardless of who was guilty of it. A tell tale sign of prejudice is who you are eating or not eating with.
"But when they arrived, he began to draw back and separate himself from the Gentiles because he was afraid of those who belonged to the circumcision group." Galatians 2:12
Prejudice is about drawing back and separating oneself from people who may not belong to our group or clique.  This tendency is generally rooted in fear and insecurity. It eventually morphs into pride that says, "These people don't belong to our group."
Whether it's racial prejudice, social cliques, the message is "You don't deserve us." But the worst case is religious prejudice that declares, "You are too dirty, too far gone and we're too holy and pure for you."
We alienate if not isolate sinners because of our religious prejudices. This is a vicious sin that prevents people from receiving the Gospel of Jesus Christ.
The other Jews joined him in his hypocrisy, so that by their hypocrisy even Barnabas was led astray. Galatians 2:13
What empowers prejudice is hypocrisy. The claim of having a higher standard of being, belief or behavior. Basically a pretense and a deceptive view of one's race, relations, religion, or recognition. The danger with hypocrisy is it leads others astray and causes division rather than promoting love and unity.
"When I saw that they were not acting in line with the truth of the gospel,…" Galatians 2:14a
Prejudice is always visible in the way one acts towards others. It squelches the Gospel. And Christians (like Peter) can be guilty of it. Actually, it is just pride in one of it's ugliest and cheapest forms.
"I said to Cephas in front of them all, 'You are a Jew, yet you live like a Gentile and not like a Jew. How is it, then, that you force Gentiles to follow Jewish customs?'" Galatians 2:14
There is no way around prejudice other than to violently confront it for what it is, just as Paul did. It is a pagan practice that is not the way of a disciple of Christ.  The first person to confront is yourself. Frankly we are all guilty of prejudice at various levels.
Then…
"We who are Jews by birth and not sinful Gentiles know that a person is not justified by the works of the law, but by faith in Jesus Christ. Galatians 2:15a
Prejudice will hinder us from helping people become followers of Christ. Here's what to do when you see it in your own life:
Acknowledge that we are not any more special than others, not by our race, background or achievements rather by simply trusting in the finished work of Christ that is still working in us. We are all works in progress – unfinished business in a journey of faith with our God.
As you search your heart, simply ask God to expose any prejudice and hypocrisy in your life. Repent, turn away and then ask Him to make you see that each person is an amazing creation made by Him.