Posted
April 12, 2013 under
Blog
,
Favorite Posts
Humiliated and rejected but flourishing in Christ, what a story...
She was petite, sweet and pretty. Dressed in her graduation dress there was no indication of a rough past growing up. Then she told us her story. "I was born cross-eyed. As a little girl I went to school where I was humiliated daily with name calling, people threw paper balls and stuff at me and nobody wanted to be my friend.
This has caused me to give up on any possibility of a bright future. I told myself, you have no right to dream. Not only do I come from a poor family with no hope of getting a college education but I don't deserve to dream because I was born with this defect and no one liked me." (Translated from Tagalog)
Her name is Frances Mara Quillo (above left). One of twenty four university graduates of the Real LIFE Foundation this year. Last Friday I attended the foundation's banquet to honor the graduates. What makes Real LIFE unique is that it not only pays for its student's tuition, transportation and living expenses, it works hand in hand with Victory, our church to turn these students into disciples and responsible citizens.
Real LIFE  prepares students for real life. As I spoke last Friday I told the graduates that if they found university life challenging, real life is a whole lot more. That's why they need to adhere to King David's words  of wisdom:
"Be strong and courageous, and do the work. Do not be afraid or discouraged, for the LORD God, my God, is with you. He will not fail you or forsake you until all the work for the service of the temple of the LORD is finished."
I reminded the graduates that being strong is not about trying harder but to know that the joy of the Lord is our strength and that happens as we constantly put ourselves in His presence. Courage comes when we deepen our understanding of His love that casts out all fear. Finally, real life means we need to work. And rather than  just working hard we need to work as one who does it unto the Lord and not as unto men. This  motivation is what will make us excel in all that we do.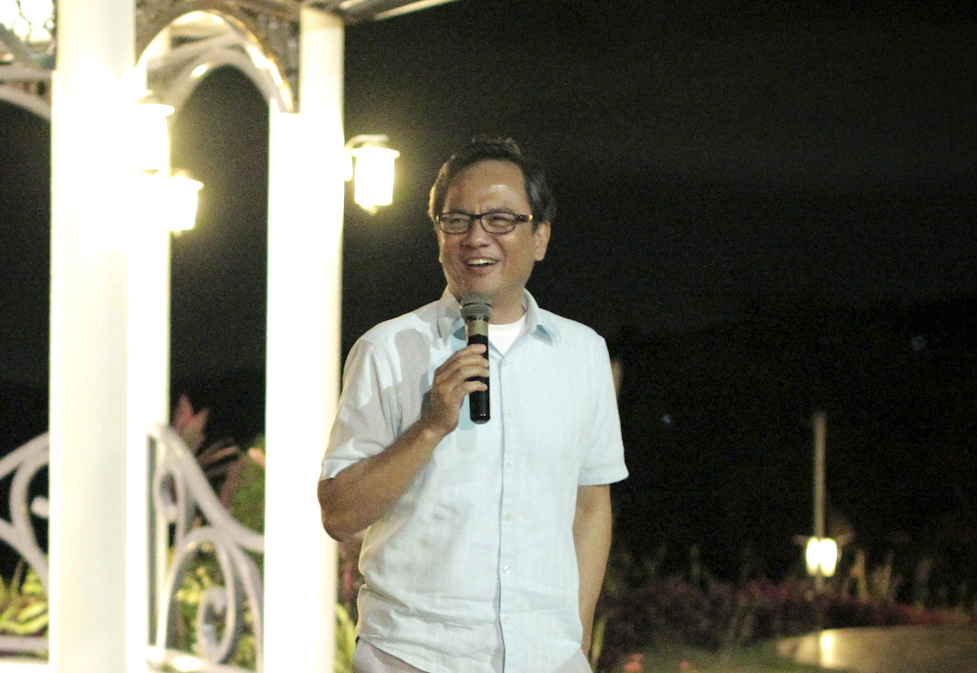 Meanwhile back to Frances' story.
Frances was the daughter of a house helper who did house work for Victory's pastor in Lipa, Batangas. Pastor Raymond de Guzman and his wife Malou engaged Frances and saw the young girls plight. They encouraged her to join LIFEBox's youth services, our campus ministry. Pastor Raymond andMalou helped Frances obtain a procedure to get her eye defect resolved through family friends who were doctors.
It was also Pastor Raymond who introduced her to the Real LIFE Foundation. Through the NGO Frances got a scholarship. Under the Real LIFE program students are trained in Leadership, Integrity, Faith and Excellence. Frances testified that through Real LIFE's program and a consciousness that God was her  Father, she gradually gained confidence to participate in clubs and societies. In time Frances began to dream again and found herself speaking in front of groups at school and church.
Through volunteer coaches and mentors from Victory who work with Real LIFE, Frances was guided, motivated and mentored through the years.
Today Frances is full of hope for the future not only because she has completed a college degree but because she knows that leadership, integrity, faith in God and excellence will take her to heights she once thought were impossible. She stands confident with no hint of the past. In her own words she is so looking to the future because she knows she is a "princess of God."
This is what happens when people connect to God, connect to others and connect others to God.
0