January 2013
Posted:
January 30th, 2013 |
Filed under:
Blog
|
1 Comment »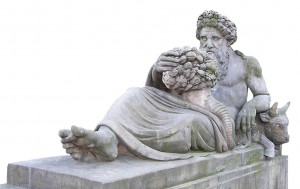 In order to connect with a group of successful young businessmen in Jakarta and realizing that most of the men were educated in the United States, I asked the group: "As a businessman is your posture Malthusian or Cornucopian?
Much of western economic thought gravitates toward Malthusian or Cornucopian camps. Thomas Malthus a British scholar was an Anglican minister who wrote extensively on matters of economics that leaned towards limited resources. Cornucopian thought came from the Greek's idea of the "horn of plenty" or that there is unlimited supply that can be had with sound practices, as pictured above. I personally believe that the truth is somewhere in between.
My goal in bringing this up was to connect with them. Being a pastor I wanted the men to feel that I understood the world they lived in. I was thinking of Paul's words, "I have become all things to all people so that by all possible means I might save some." Their response however indicated that I did not connect, they asked, "Maltoo who? Cornoo what?" Here are three thoughts I learned that evening that may help you connect better:
1. Education is not culture. Even though each man was educated in the United States their way of thinking did not automatically shift into Western thought. Culture does not shift because of education, it shifts because of values. Education may inform us about something but what changes our culture  (or way of doing life) is when we have taken the information to heart and turned them into our values. To connect well we should be sensitive to what's valuable to the people we are connecting with.
2. Culture is powerful. Western connection tend to be cerebral. Just because these men lived and did business in the West did  not mean that their way of doing life (or culture) has shifted. Instead when the food and drinks came the connection was instant. The conversation flowed just as the food did. Be sensitive to the culture of the people you are connecting with.
3. Listen and observe. As the conversations continued one of the men told me that the seat I was sitting in  was where his boss died. Apparently we were sitting in the exact spot where a terrorist bomb had exploded some years back. It was opportunity to connect with the man at a deeper level with something that was clearly on his mind that was so far removed from Malthus or Cornucopia.
Keep connecting and would appreciate your thoughts on how to turn connections into opportunities to lead people closer to God and others.
---
Posted:
January 28th, 2013 |
Filed under:
Blog
|
1 Comment »
We are more connected than ever. Facebook, Twitter and Linkedin has shrunk our world. Yet despite all these statistics for divorce, separations and people who feel isolated don't show signs of abating. That's because connectedness is useless unless it turns into community.
A community is characterized by these three A's:
ACCEPTANCE. Genuine community is about accepting people for who they are. I accepted each of my children for who God created them to be. Each child is unique and is distinct from the other. This is how families are and how churches should be if they are to be the communities God has ordained them to be. They are marked by impartiality, they accept people regardless of their background, skin color, age, political views and yes even their sexual inclinations. Churches should welcome everyone for who they are.
Acceptance however does not mean that people should stay they way they are. I accepted my children for who God made them to be but I also made sure that I discipled them for who God destined them to be. I accepted them as babies but did not allow them to stay that way.
AFFIRMATION. Anyone who has been retweeted or whose post was liked on Facebook knows how good it feels to be affirmed. But that is surface level affirmation. Genuine affirmation comes from those who know us for who we truly are, the good, the bad and the ugly and yet continue to affirm us with their friendship and relationship. This is one of the values of family and community.
When we lack affirmation from those who are closest to us we will seek it from the larger world around us. Affirmation is what creates a quiet confidence and an inner security inside of us. We don't have to prove ourselves. This is why churches need small groups. For it is here where moments of affirmation naturally happen as people relate with one another.
AFFECTION. And while we can have hundreds of friends and followers on the internet it lacks the ability to give us affection. The gentle touch, the sincere ear complete with eye contact, the mention of our names, the prayer of faith, the idea that we're not just a number. Herein lies the magic of community.
The family is our primary small group. But as we know not all of us have families to provide us with community. This brings us to God's ordained community when family fails us, the Church. The place where people are available to us, where we are accepted for we are, where we are affirmed and where we experience affection.
The implication of this is two fold: Our families are the default community God has ordained for people. But just as important is that we the Church should represent these attributes of community. So that others may experience acceptance, affirmation and affection. Facebook, Twitter and Linkedin are great but unless they turn us into communities they remain nothing but online connections.
"If one part suffers, every part suffers with it; if one part is honored, every part rejoices with it. Now you are the body of Christ, and each one of you is a part of it." 1Corinthians 12:26-27
---
Posted:
January 27th, 2013 |
Filed under:
Blog
,
Casting Call
,
Life
,
Podcast
|
No Comments »
Last Sunday was our annual Volunteer Weekend. It is the time when we invite our members to take part in the various ministries of the church including being part of a small group. My message is taken out of 1Corinthians where Paul explains how the church is the Body of Christ and that although it has many parts it is one body. It speaks of the character of the Church of being His community on earth. It also deals with what it takes to see it form. Towards the end of the message I make a call to action and emphasize the importance of our motive for why we do what we do. May this message move you to find your place in the Body of Christ and enjoy your position and role in it.
---
Posted:
January 23rd, 2013 |
Filed under:
Blog
|
2 Comments »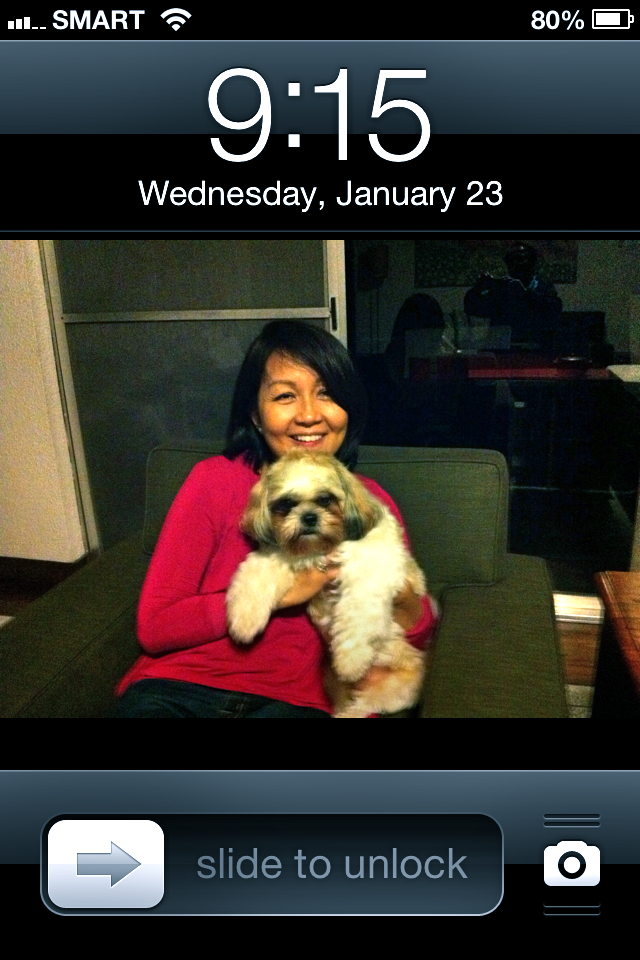 My mobile phone rang this morning as her gentle raspy voice came through, "Good morning honey."  I knew it was my wife but she didn't sound as familiar.
It was 8 am and she sounded like she had just woken up, then she said, "We slept at 5:30 this morning, I just woke up to tell you that Jinggoy texted me." Jinggoy is her brother-in-law who is in town from Toronto to visit his ailing brother. She was reminding me that I was supposed to pray for him.
I replied, I've been exchanging text messages with him already, we're meeting each other at 11. She was surprised and she was grateful. After 30 years I finally know what makes her happy. I'm sure she was surprised with the flowers I randomly brought home two weeks ago but what really thrills her is when I take the time for the people she cares about.
Marie slept out last night with her friends. They had a sleepover cum renunion of sorts. One of them was visiting from overseas. Often when you've been married as long as we have phone calls can become transactional, "what time are you coming home? Did you get my jacket dry cleaned, I'll need it for my trip. How are the boys?" etc.
Today it was different. Can't really explain why, maybe it was just the set of circumstances. I've been gone 5 days and now she's out of the house and I'm alone. Her raspy voice became familiar when I was reminded of the many phone calls I've had with her when she was just my girlfriend.  We'd talk till morning and then call again a few hours later just to check on each other. And this was in the days of clunky phones that were wired to a wall.
I'm not really sure what the difference was this morning, but it was sweet, refreshing and nice to connect with my girlfriend. I was reminded of how the Bible rarely calls our relationship with God as a husband and wife relationship but as a bride and groom. I guess it's God's way of reminding us that sometimes husband and wife relationships become stale and transactional while a bride and groom's is always fresh, new and delightful.
"I delight greatly in the LORD; my soul rejoices in my God. For he has clothed me with garments of salvation and arrayed me in a robe of his righteousness, as a bridegroom adorns his head like a priest, and as a bride adorns herself with her jewels."  Isaiah 61:10
Lord, I pray that my relationship with Marie stays fresh and delightful. May my relationship with You also stay that way. Do you have ideas how to keep a relationship fresh? Send in your comments, I'd like to learn.
---
Posted:
January 21st, 2013 |
Filed under:
Blog
|
No Comments »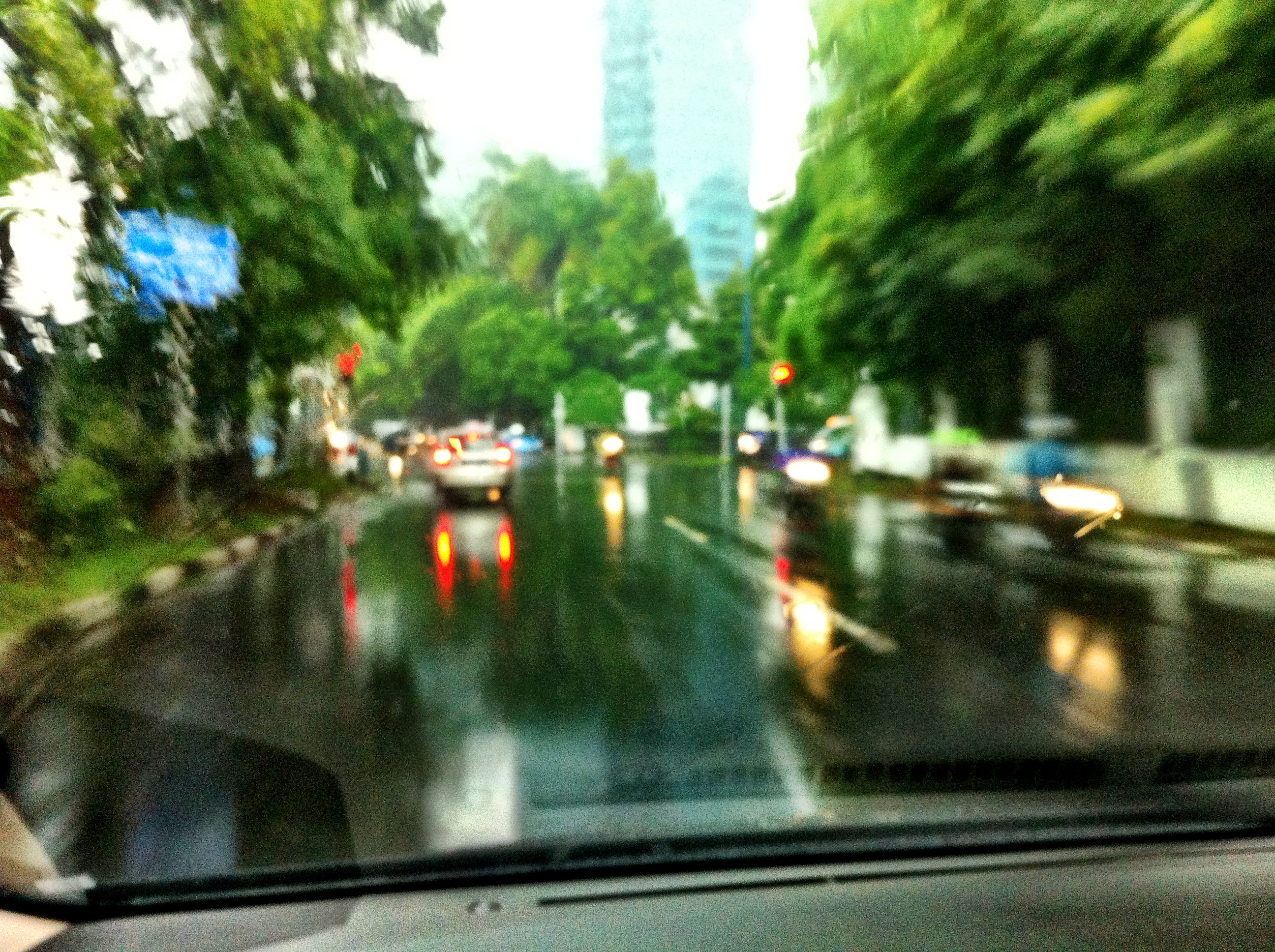 I landed in the middle of a flood in Jakarta that BBC News called deadly and  chaotic. On Friday I had an early morning meeting with my friend David Meyer who was also in Jakarta for his mother's outreach that was taking place in an outdoor stadium. The rains were relentless.
At the lobby the lady announced to me that the taxi wait in front of my hotel was at least 15 minutes. With the flood and chaos of the city she announced that it should take me at least another 30 minutes to get there. I was clearly going to be late, very late to the point of not making the connection with David as he had a busy day.
But I knew God wanted me to go anyway. For whatever reason that I would find out if I just went. it's kinda like Moses asking God to give him a sign that He was sending him to free the Israelites and that he would succeed. I love God's response:
"And God said, 'I will be with you. And this will be the sign to you that it is I who have sent you: When you have brought the people out of Egypt, you will worship God on this mountain. Exodus 3:12
The sign basically was when you get them out and are standing in front me, that's your sign. I don't think that was the answer Moses was expecting. Be careful when you ask God for signs.
I read that story the day before and decided to just step out of the hotel. As soon as I did the line that was supposed to be there was nowhere in sight. Don't know how it happened but it did. Within one minute a beautiful taxi was in front of me and I found myself in an empty street of Jakarta. I guess everyone thought they shouldn't go out that day. I decided to time the trip. I was there in 10 minutes plus a few seconds. Incredible.
I got to the lobby of the hotel 10 minutes early. Had a great time with Dave. David who is ever gracious chatted despite the stress of rehearsals and setting things up in the pouring rain. The weather bureau, the internet had declared the rains would not stop for the next 3 days. As we parted ways I sensed that I needed to send up a prayer for David's predicament. It was about 9:30.
By noon the rains have stopped and apart from a little drizzles here and there the last 3 days where clear skies and cool breezes. God must love whatever David and his Mom were doing in Jakarta. He answered our prayers.
God is indeed able. Our role is to trust and walk in faith despite what we hear, feel or see. Whatever you do connect with God everyday.
---
Posted:
January 11th, 2013 |
Filed under:
Blog
|
1 Comment »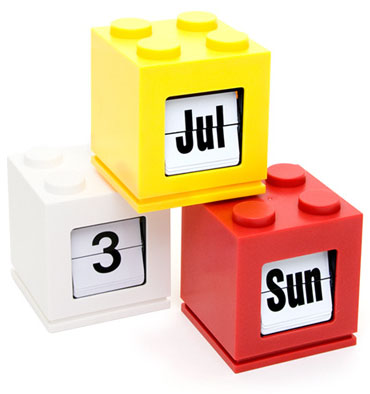 No one knows how to set-up surprises quite like God. On our last day of our annual prayer and fasting He gave us a treat of a message from Juray Mora, executive director of Victory's provincial churches. The message was so rich my fingers nearly numbed from typing notes into my iphone.
As I was listening to him there were three things got impressed in my heart:
1. Life works because of relationships. I was having flashbacks of trips I have taken to Ilo-ilo city in the South of the Philippines to be with Juray, his wife Deah and their children. Juray and I have not just known each other but have served God and His Kingdom for over 25 years together. The point is simple, I can't imagine where I would be today if not for vital relationships with people where God is at the center. Strengthen your relationships with God's people this year. Don't take it for granted.
2. Juray talked about how Isaac sowed in a time of famine and reaped beyond belief in the midst of it. It hit me if God could bless a man in a time of famine (a forced fast) what can He can do when I sow in an actual fast. Something inside my spirit rose and said, this is the year I need to sow more than ever and believe that I will see God's manifold harvest.
3. Lastly, Juray shared how God is the ultimate planner and executive. Then it hit me there are only 354 days left in 2013 and God has already planned each one of them. The best way to make sure that 2013 becomes the Lord's favorable year is to walk in step with Him everyday. To be sensitive to His leading and guidance by seeking His will each day.
Here's the podcast link to Juray's message.
---
Posted:
January 11th, 2013 |
Filed under:
Blog
|
No Comments »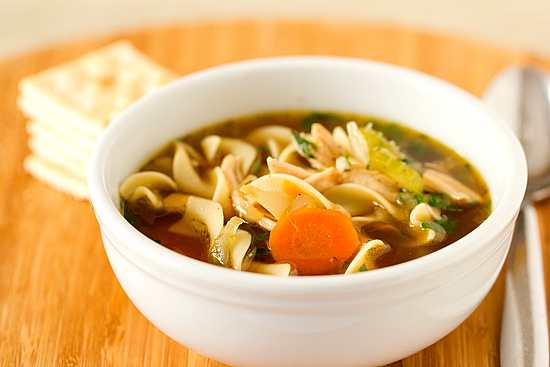 "So Jacob served seven years to get Rachel, but they seemed like only a few days to him because of his love for her." Genesis 29:20
It is true just as Hollywood has portrayed that love is about passion and desire. For without it love will be found grossly lacking. Passion and desire are powerful driving forces. Nobody needs restraining from food, movies and athletic games, because they are part of our passion and desires. A young man will go to any length to be with the one he loves and viceversa.
But passion is often a misunderstood word. It does not just mean intense desire. Passion means the willingness to suffer because of an intense desire, hence the phrase "the passion of the Christ." Jesus's intense desire for us allowed Himself to suffer and die for us. This is the meaning of true love.
And unlike a Hollywood movie that lasts but 90 minutes and many of its marriages that fizzle out and don't make the distance, Jacob's love was tested by time, seven years. Seven long years of waiting that seemed to be just an few days all because of love. This is how you know you have fallen in love – time flies. Kinda' like this last five days of our fast. Can't believe this is the last day.
This brings me to my last point. Actually, Jacob went longer that seven years. He was deceived by his uncle Laban and was instead given Leah on the night of his wedding, how that happened I still haven't figured out. This required another seven years of serving to finally get the love of his life, Rachel.
Although he did receive Rachel on the seventh year, he had to serve again another seven years for her. I'm not sure if he was as motivated and if that was just a few days like the first seven, but the point is that love is not just about passion and time but has a component of service. Love is about laying one's life down in service of another because of a desire to be engaged with  someone. Again that's what Jesus did for us.
As you end your fast today I pray that you have fallen in love once again. And that your love will go the distance this 2013. That somehow your love for our God will translate into serving him and his people. Keep in mind we love because He first loved us. Have a great meal tonight. Ciao'.
---
Posted:
January 7th, 2013 |
Filed under:
Blog
|
No Comments »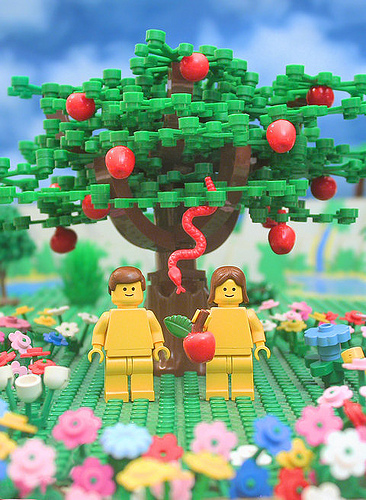 Some of the crucial moments in history involved food. Think of Adam and Eve, Jacob and Esau, Isaac, Rebecca and their sons.
What would our world be like if Adam and Eve had not eaten from the forbidden tree? What could Esau's destiny have been if he had not traded it for food? And what kind of family would Isaac's had been if Rebecca had not deceived him with the stew?
This year as you fast consider what your world could be like if you learn to trust God more and not question His motives for depriving you of something.
As you fast think about your destiny and that of your generations. Who would you and they be if you decided not to  trade your destiny for fleshly cravings.
And finally, think about your family, if food and delights were used for celebrations and not for manipulation and deception.
---