December 2012
Posted:
December 25th, 2012 |
Filed under:
Blog
|
6 Comments »
Last Sunday I spoke of the story of King Herod whom God invited to the birth of His Son. The invitation was hand carried to him by Magi from the East who inquired of him about the birth of the King of the Jews. The Bible tells us that Herod had asked the Magi to search carefully for the child and when they find Him to let him know so that he too could worship Him. Behind his endearing words was a sinister plot.
After finding Jesus God alerted the Magi to take another route to avoid letting Herod know where He was born. Herod was so infuriated he had children born around Jesus's age massacred. The truth of  his heart was revealed, he had no desire to worship God. He wanted to kill Him and eradicate Him from his small world.
Which brings us to the question why would God make a place like hell? The simple answer is because some people are like Herod, they just don't want to have anything to do with God.
Now because God is God and He is all powerful and is everywhere in His universe, then we have a slight problem. Where would the people who don't want to be with God go? To solve this problem God made hell. A place where people who choose to be eternally separated from Him can go.
But some would say, "If He is a God of love why would He even make a place like hell. This could only mean that God is not about love."
WIthout a place like hell then we do not have the freedom to choose to be with God or not to be with Him. This then is no longer love. And since God is love He always gives us the freedom to choose to be with Him or not to be with Him. Love is always predicated by freedom.
The torment of eternal suffering in hell we have been told about is not just because God is vengeful but because people like Herod have rejected His loving presence. When God's loving presence is absent then life, light, love and beauty are not there either. What you're left with is death, darkness, hate and ugliness or hell.
He gives us the freedom to walk away from His life, light, love and beauty. But He desires that we respond in love and not be robots who have no choice. He took the first step and gave us Jesus His Son, to invite us into a relationship with Him.
Merry Christmas!
---
---
Posted:
December 21st, 2012 |
Filed under:
Blog
|
1 Comment »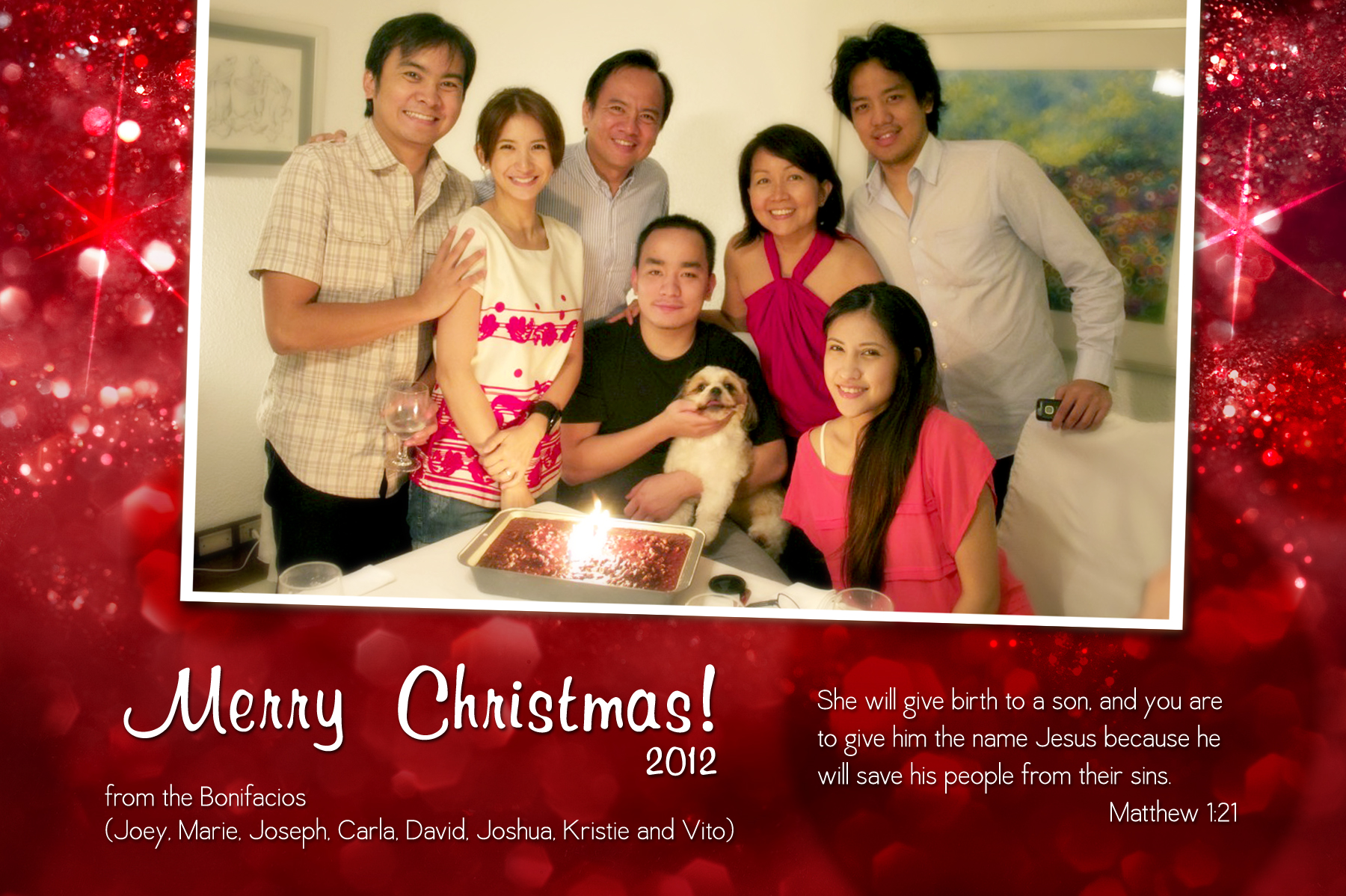 ---
Posted:
December 18th, 2012 |
Filed under:
Blog
|
No Comments »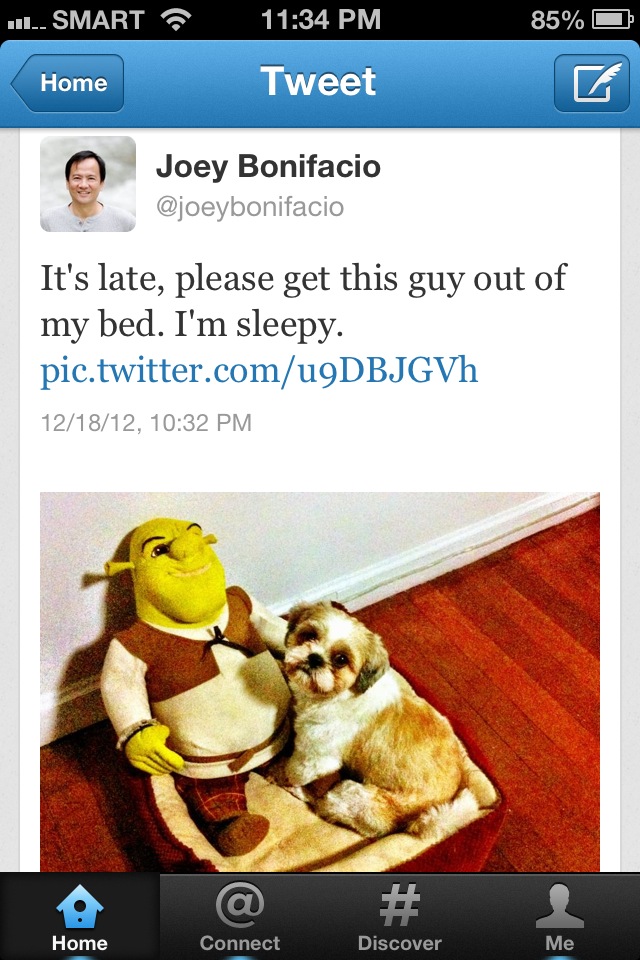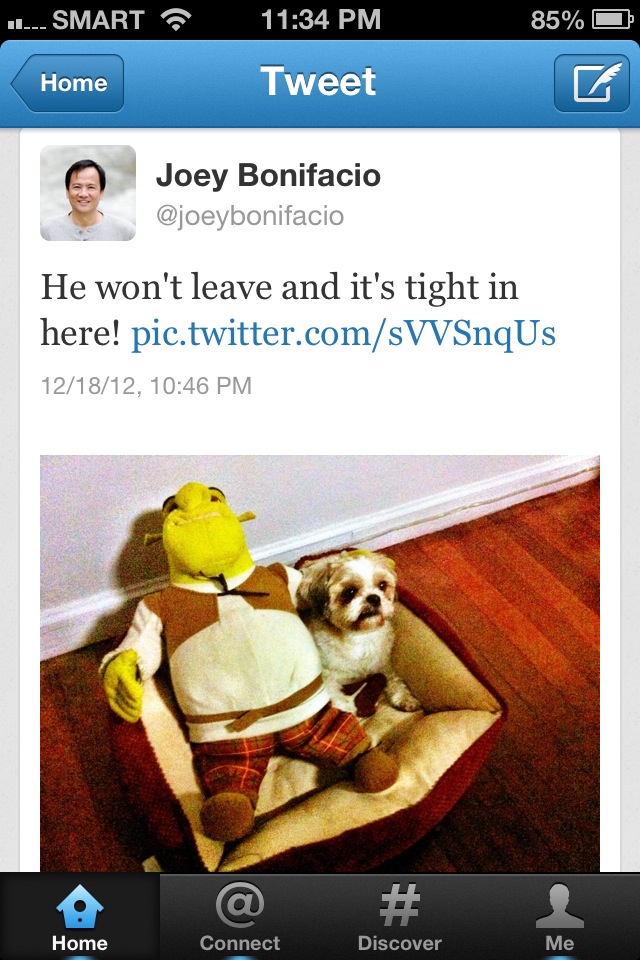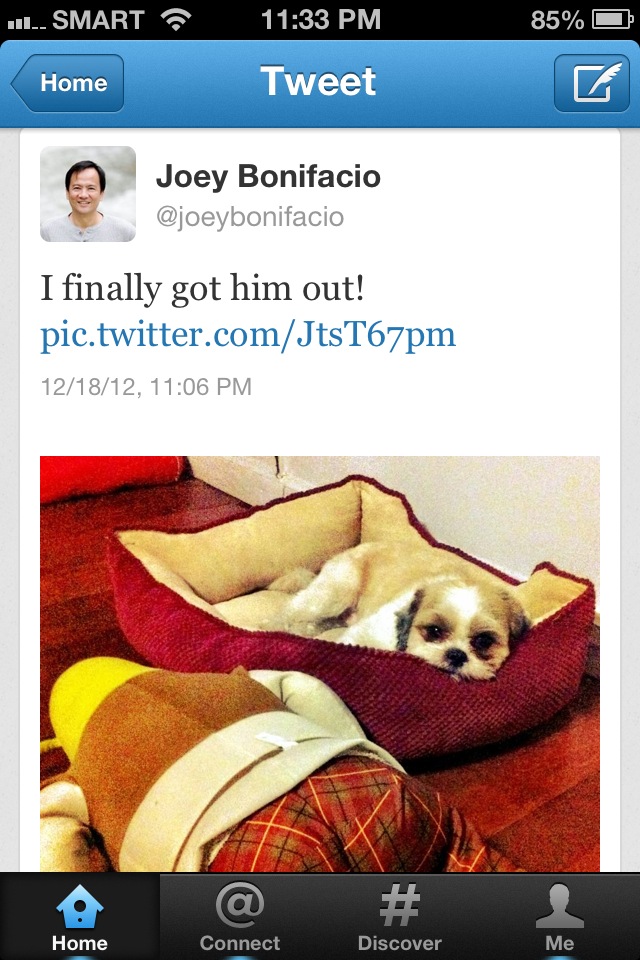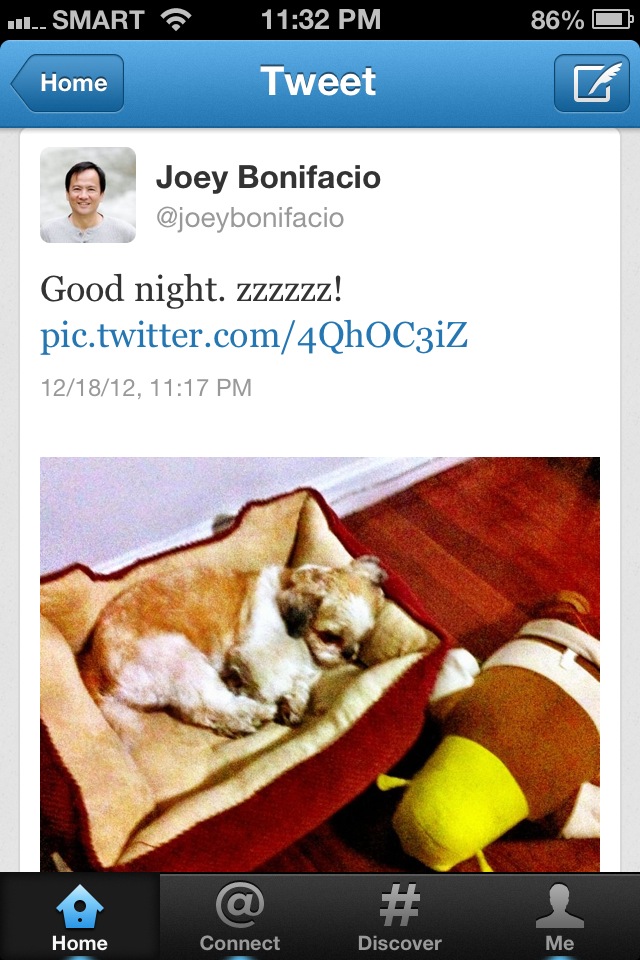 ---
Posted:
December 18th, 2012 |
Filed under:
Blog
|
No Comments »
One of my all time favorite authors gives us a prayer with heaven's perspective for our broken world. Thank you Max Lucado!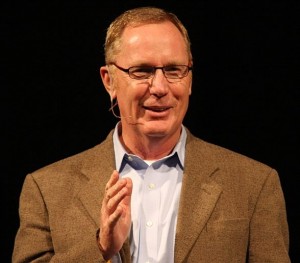 Dear Jesus,
It's a good thing you were born at night. This world sure seems dark. I have a good eye for silver linings. But they seem dimmer lately.
These killings, Lord. These children, Lord. Innocence violated. Raw evil demonstrated.
The whole world seems on edge. Trigger-happy. Ticked off. We hear threats of chemical weapons and nuclear bombs. Are we one button-push away from annihilation?
Your world seems a bit darker this Christmas. But you were born in the dark, right? You came at night. The shepherds were nightshift workers. The Wise Men followed a star. Your first cries were heard in the shadows. To see your face, Mary and Joseph needed a candle flame. It was dark. Dark with Herod's jealousy. Dark with Roman oppression. Dark with poverty. Dark with violence.
Herod went on a rampage, killing babies. Joseph took you and your mom into Egypt. You were an immigrant before you were a Nazarene.
Oh, Lord Jesus, you entered the dark world of your day. Won't you enter ours? We are weary of bloodshed. We, like the wise men, are looking for a star. We, like the shepherds, are kneeling at a manger.
This Christmas, we ask you, heal us, help us, be born anew in us.
Hopefully,
Your Children
---
Posted:
December 17th, 2012 |
Filed under:
Blog
|
2 Comments »
The tragedy of the Sandy Hook shooting will give Christmas a different feel this year not just in the United States but in many parts of the world. How could God allow something like this to happen at a time like this? And little children at that?
Its amazing how we always look to God whenever tragedy hits. And yet rarely do so when things are ok. We dismiss His presence from our day to day lives like He was someone unimportant. But when life throws us an unexpected curve ball we accuse God of not watching our back side.
By all accounts after the shooting churches at Newtown, Connecticut were unexpectedly full. God was not just back in people's conversations, prayers were being made to Him. No less than President Obama was quoting the Bible in his first speech after the incident. Why do we wait for tragedy to strike before we acknowledge our need for God?
Mike Huckabee points out that after the incident someone might propose yet another law to solve the growing menace of young people killing young people in America. He says, "I might want to point out that we don't have to pass a new law, there's one that's been around a while that works if we teach it and observe it, 'Thou shall not kill'. And there are about nine others, but to tell you about it will require bringing God back and we know how unacceptable that might be."
On November 25 (less than a month ago) actor Jamie Fox declared on National television at the 2012 Soul Train Awards, "First of all let's give an honor to God and our Lord and Savior Barrack Obama." To that the audience could be heard cheering in agreement. Nothing could be further from the truth. But such is the level of the arrogance of men when they idolize themselves.
People have mistakenly believed they don't need God and that they have achieved a level of illumination that through science, technology and information they no longer need the rule, guidance and help of God. The fact remains that God is the Sovereign Authority over our lives. And His Word works if we are humble enough to acknowledge Him and obey His commands. More importantly His Spirit guides us into all truth and empowers us to live godly and holy lives.
So where was God? Watch Huckabee's video below on his take of where God was.
Without God in our lives we can expect more of the same thing. That's because sin is a reality in all our hearts. And there is no antidote for sin apart from Jesus Christ. This is as good as any moment for me to search my own heart. I hope you do too. And as you do lift up a prayer for the families of the victims and for the nation of the United States, this is grievous.
Here's Huckabee's video:
---
Posted:
December 11th, 2012 |
Filed under:
Blog
|
23 Comments »
Manny Pacquiao has ascended to the very top of athleticism holding records that hold the world in envy. Last Sunday he did not just lose but he lost in bad way. Naturally the nation is saddened. Understandably so, in recent years Manny has not only been the pride of the nation, he  has brought hope and joy specially to the "rankless" who associate so much with Manny. As they say, "he is our idol."
I too was saddened by the news. I am a big Manny fan even though I rarely get to see his fights because my services are on Sunday morning and end just after the fights are over. My sadness was so overwhelming I pulled out my PACMAN cap from my collection of white caps and wore it all day yesterday in honor of Manny. (BTW: PACMAN, salamat ulit for my cap)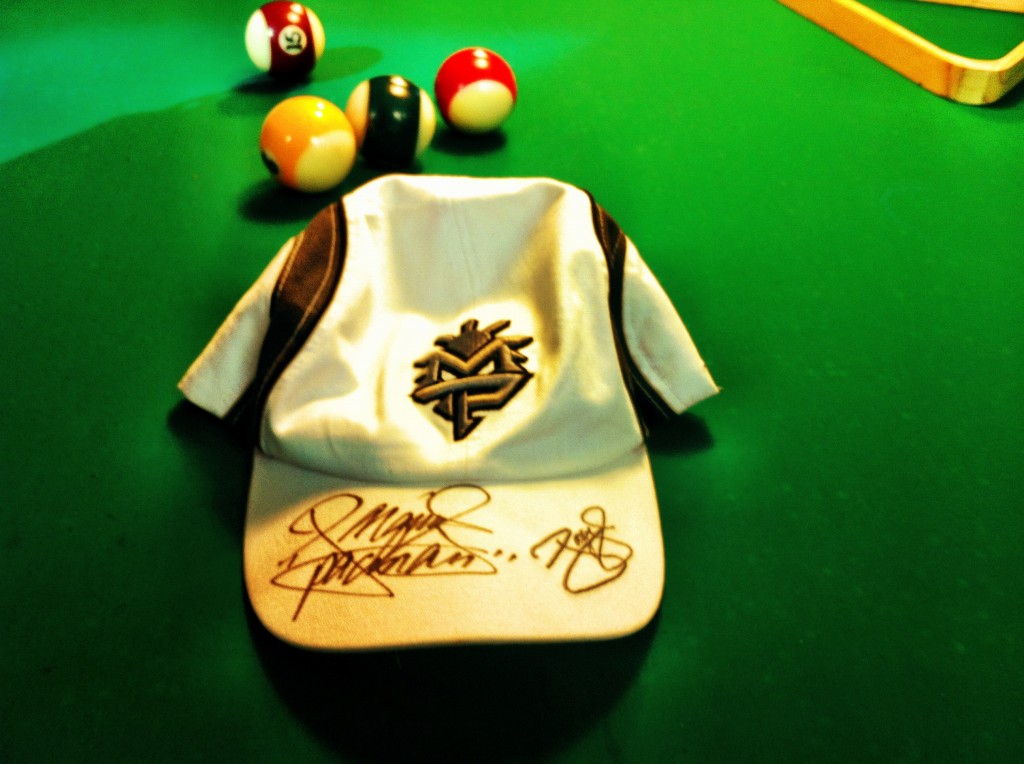 Filipinos everywhere were under a somber cloud since Sunday afternoon till yesterday. You could not go anywhere without people talking about Manny's loss. Tweets went out cheering Manny and encouraging him that we are all for you, we love you etc.
And then there were the tweets and interviews that were questioning Manny's new found faith in Christ. Basically what they were saying was that Manny's faith in Jesus is the reason why he lost the fight. Whether its because he has lost his fighting spirit, he's become too kind or he has turned away from his religion, essentially what they are saying is "drop Jesus so you can win again for us."
Two thoughts ring true when I read and heard what people said:
The first is the world is on cue. What could you expect from a world that does not know Christ.  They are selfish. Never mind that Manny is no longer an adulterer but a faithful husband to his wife. That his children now have a daily role model and not a fake image that is just a lie to please the crowds. No longer the gambler who needs his passions fed by risks but is at peace with his Maker. The crowds declare, "Forget all of that Manny and just keep winning for us, you are our idol."
This leads me to my next thought. God does not like idols. Including Manny. When a person or thing becomes the main source of  our joy, hope. adulation and sense of being that has become an idol. An idol is simply anything we put in our lives before God. Thank God that while Manny did get knocked out his faith did not because it wasn't based on an idol.
So Manny, thank you for being an amazing athlete, for being a model citizen and for being a disciple of Jesus. For all that Congrats! Our nation will always be proud of you. The example of your allegiance to HIM could yet be the greatest Christmas gift you could give our countrymen.
---
Posted:
December 10th, 2012 |
Filed under:
Blog
|
2 Comments »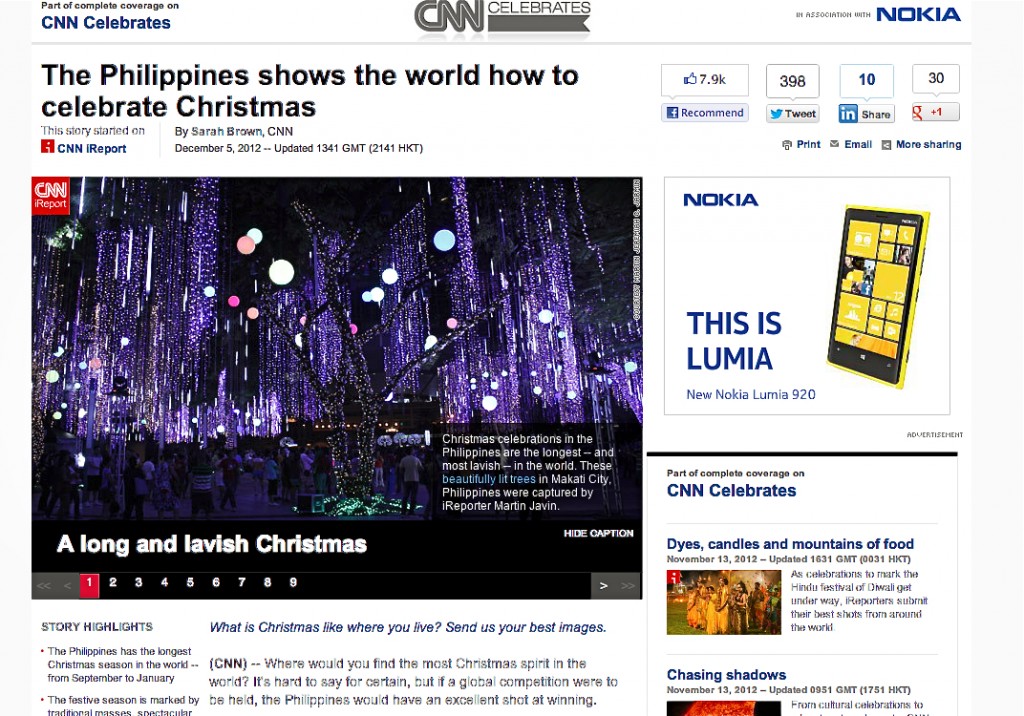 This post is dedicated to my friend Ardy Roberto and his wife Ting.
Lately the Philippines has been in the news because of its flourishing economy. A few days ago it was featured yet again, this time for the way it celebrates Christmas.
Among the things mentioned were the length of festivities (four months), traditional early morning mass, lights and décor and of course the scores of parties leading to the Noche Buena (basically a midnight party). Yet in the midst of all the celebrations of our Christmas culture, I offer this blog to focus us to the real meaning of this awesome celebration.
                                                      It's about an invitation
The story of Christmas begins with a messenger sent from heaven to invite Mary into a journey and a mission from God to send His Son to save the world. The first invite was directed towards a young, poor, uneducated woman from a no-nothing town called Nazareth.
And yet the first words of the angel was "Greetings, you are highly favored." Its amazing how God's favor is given to one whom we in our world would never invite to a party. And yet God deems worthy of the invite. But the real essence of the invitation was "God is with you." Christmas is at the end of the day an invitation to a relationship with God.
                                                       An impossible situation
But Christmas is also about an impossible situation. Mary's invite was about bearing the very Son of God. Something that was physically impossible, mentally insane, emotionally draining and socially devastating. Often the way you can tell if you have been invited by God is when you find yourself in an impossible situation that is not of your doing. This is true of His invitation to Abraham, Isaac, Jacob, Joseph, Moses, Joshua, Gideon, Samson, David et al.
When Mary said yes to the invite what transpired was a series of impossible situations. Socially she lost all her friends as they wondered her insistence that the Holy Spirit got her pregnant. Then she became a fugitive on the run, her baby was on the wanted list of the authorities. Then it was on to natural childbirth in a stable with no other witnesses but animals. I know they have no souls but they seem to be important to God, He wanted them to be His first witnesses along with Mary and Joseph. Somehow there's hope that Vito (our dog) might make it to heaven. Jesus does have a white horse tucked in a stable somewhere in heaven.
But Mary's impossible situation did not end there. Imagine being entrusted with the raising of God's own Son. The stress and the worry that there are people still out there that are looking for her child. And finally seeing Him crucified and die. It must have been confusing at the very least. Is this what you mean by highly favored? Is this what it means when You say God is with you?
                                                           The Infusion
I used to wonder how Mary could have survived her ordeal. It started when she was a teenager and ended when she was a mature woman with adult children. The thought that the Bible was silent about Joseph after Jesus appeared in ministry makes you think she may have been a widow and a single parent.
So what made it possible for her to survive all this? Exactly what the messenger told her.
"The Holy Spirit will come on you, and the power of the Most High will overshadow you. So the holy one to be born will be called the Son of God."
All that time the Holy Spirit was uniquely infused in her. And the power of God allowed her to go through the impossible and yet with great joy (Rom. 14:10, 1Thess. 1:6). The Holy Spirit guided her into all the truth bearing witness that all this was from God (John 16:13). Through all that's happened the Holy Spirit led her and enabled her. Amazing.
                                            But the story does not end there.
After Jesus had died and resurrected the disciples found themselves huddled in the upper room. There the Bible singles out the names of each of the disciples who were present. Rightfully so, this was the beginning of the infant church and the list of its key players.
Then it mentions that there were women among them but singles out but one by name: Mary the mother of Jesus (Acts 1:14). Most significant was this was also the first time everyone would experience the infusion of the Holy Spirit. What a moment that would have been for Mary. Through the years although encouraged, strengthened, led and empowered by the Holy Spirit, she always had the question, why?
At that moment her question was answered. So that others may experience the same experience she has had all these years and the greeting that says, "you are highly favored and God wants to have a relationship with you, yes you." As our country celebrates the season I pray that we invite others to the real meaning of Christmas. To Him be all the glory!
---
Posted:
December 9th, 2012 |
Filed under:
Blog
,
Life
,
Podcast
,
RSVP
|
No Comments »
Our series, "RSVP," helps us discover how each of us should respond to the real meaning of Christmas.
---
Posted:
December 1st, 2012 |
Filed under:
Blog
,
Uncategorized
|
No Comments »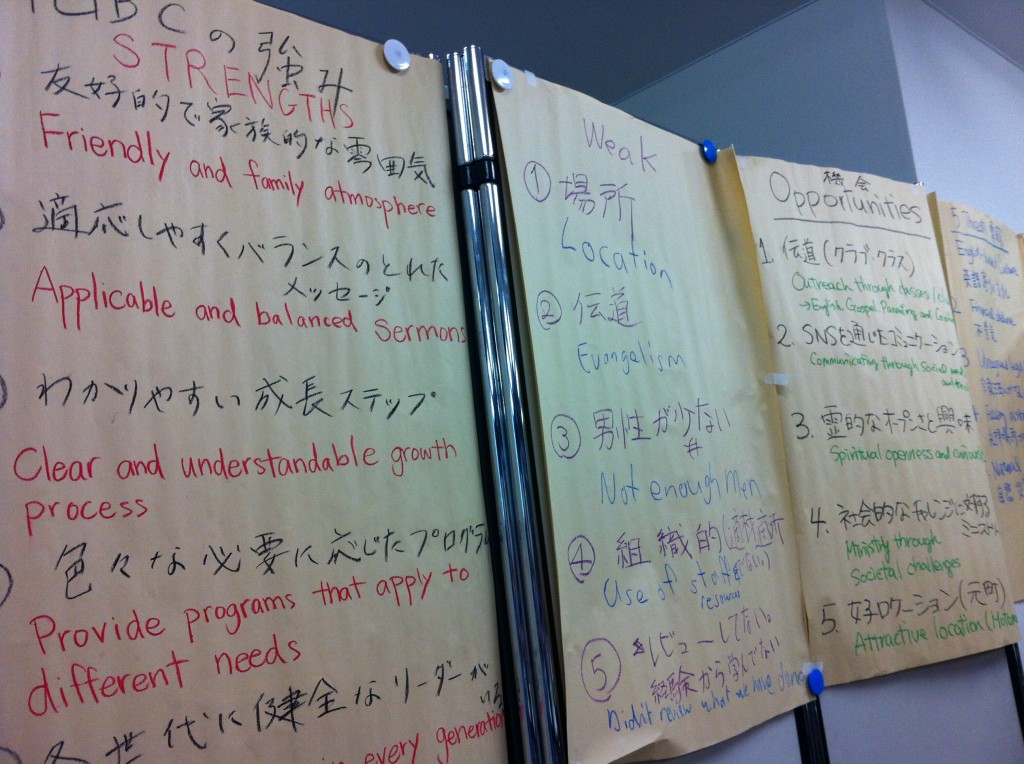 ---