October 2012
Posted:
October 29th, 2012 |
Filed under:
Blog
|
No Comments »
We all want to be confident without being prideful (well maybe not all). And we all want to be secure and not succumb to insecurity. And yet as the illustration below shows confidence and security are slippery slopes that can quickly devolve into pride and insecurity. What to do?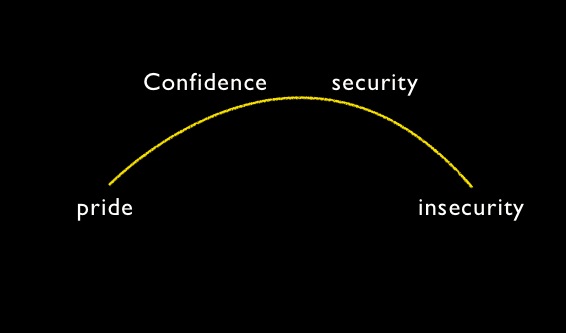 There's nothing inherently wrong with being confident. Confidence is a God given virtue that the Bible speaks of in Psalm 27:3 "Though an army besiege me, my heart will not fear; though war break out against me, even then I will be confident." And yet confidence can quickly devolve into pride as we have seen in people we know (like ourselves and folks in the Bible, think Samson, Saul, even David, etc.). This is true of security. One day we are as secure as the vaults of Fort Knox and within moments we can be as insecure as a tweener with her pimples.
My son Joseph reminded me of a lesson that I had taught him when he was younger – the relationship between pride and insecurity, they are much closer than we realize, as in twin brothers (and sisters). The common denominator between the two is illustrated below – ME.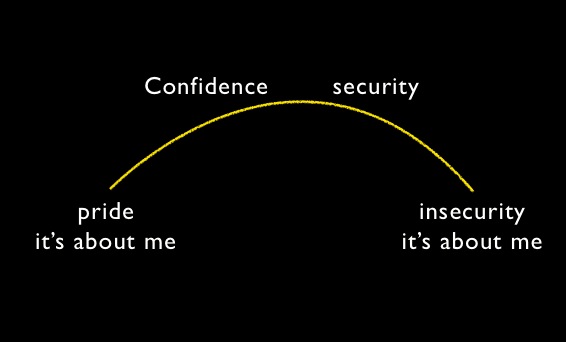 Pride happens when our confidence becomes about us. This is just as true about insecurity. We become insecure when it becomes about us, our inner knower just knows we don't have what it takes, most of the time. Pride only means that we have convinced ourselves that we are better than others in a particular thing at a particular time. This is also the way insecurity works only in reverse. And when the depth of our insecurity is something we can no longer bear then we strive to outdo others in another thing at another time that then leads us to pride – the twin brother. The common denominator is – ME.
What to do? Make it all about Jesus. When life becomes about Christ and not about us we find a level confidence and security that nothing or no one can give us or take away from us. But don't think this is a one time event, it is rather a daily event if not from moment to moment. Whenever you feel pride setting in, draw near to Jesus and give Him the credit and the glory for your success and achievement. This guarantees our confidence that comes from him. When insecurity sets in hold on to the cross of Christ the source of all security, as we do pride and insecurity melt away. With Christ as our foundation confidence and security is ours regardless of the what we face and where we are.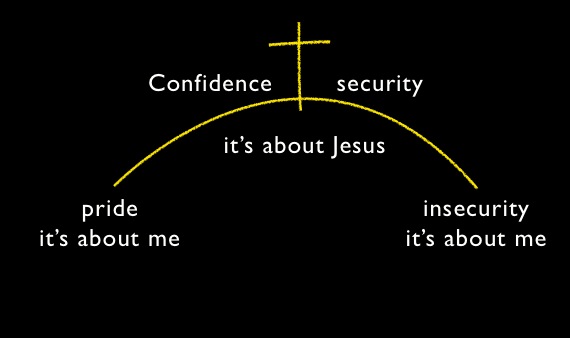 "…being confident of this, that he who began a good work in you will carry it on to completion until the day of Christ Jesus." Philippians 1:6
---
Posted:
October 28th, 2012 |
Filed under:
Blog
,
Life
,
Podcast
,
The End
|
No Comments »
Any discussion on the end times is always received with fear and anxiety. Yet as believers, we ought to have the right response to this truth which is to approach Christ's return with much faith and expectancy.
---
Posted:
October 22nd, 2012 |
Filed under:
Blog
|
2 Comments »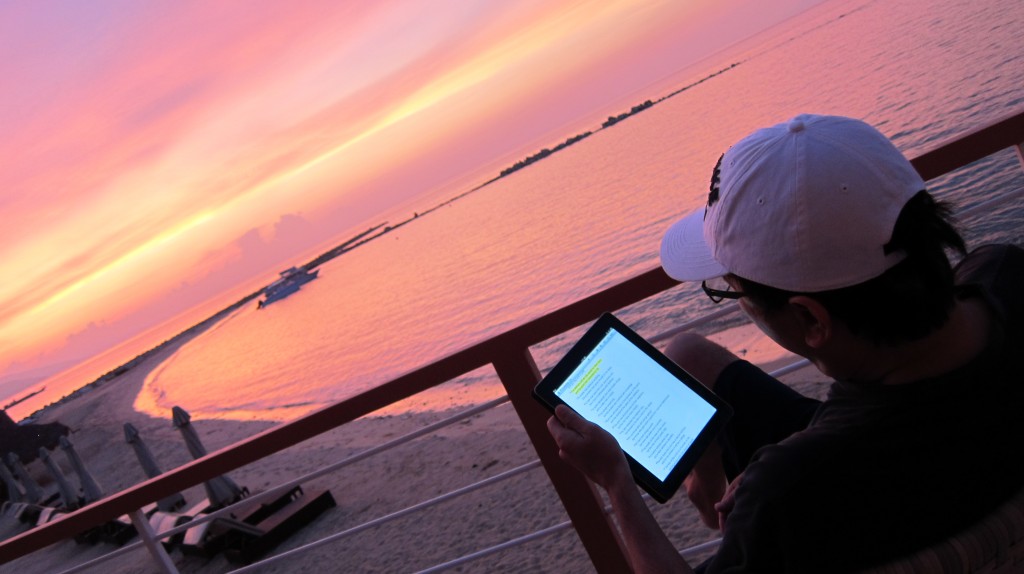 Looking at this picture that Marie snapped one morning while I was reading my Bible captures my 30 year relationship with this woman: my world would have been without color. It would have been all about work, rules, disciplines, and practices instead of relationships – which are much much more important.
One clear example is this vacation, delayed by almost twenty days because of my book launch in the US, Marie patiently waited and worked on getting a bargain for our trip to Missibis Bay. She didn't make a fuss that I wasn't in the same city on our 30th, or that she was the one putting in the effort, she didn't give me the silent treatment nor the nagging treatment. She just made things happen for us, and it was a beautiful time.
A thoughtful woman who is quick to forgive, God knew exactly what He was doing when he matched me with this girl – who is my complete opposite! While I'm very task oriented, Marie is more people-focused. Unlike my workout routine of walking Vito, running, and at-home exercises, she'll try everything from Zumba to aqua Zumba, to Krav Maga, to this new exercise that has the world insane in it. I like to think about how to get the job done. She likes to think about how everyone is doing. While I eat for sustenance and utility (sorry Chef Him and my other chef friends!), Marie savors flavors, smells and colors. She really sees things in different colours, as opposed to my black and white, and through her I see the world differently. I know it might be common to many people today, but this girl actually takes pictures of what she eats! This is funny, I often hear her in the other room talking to our dog by herself, "Puppy doggie lovie, I love you baby, shusshu…." and even sings Christian songs to him." Who does these things?
So different yet so enchanting – and such a blessing.
Many of you know that my wife is a painter, and she always paints with vibrant colors and chooses a certain brand of pain because of their vibrancy. She loves caring for the family, and she's always reaching out to friends. Just a few weeks ago, while I was in the U.S., I found out that she had gone to visit a recovering church friend with my youngest son, Joshua, and his girlfriend Kristie in tow. She's like that. Always likes having people.
In a few hours we will be kicking-off the annual Every Nation Asian Pastors' Equipping Conference (APEC). Over 250 pastors and missionaries from Every Nation Asia are in Manila for equipping, encouragement, and of course some enjoyment! APEC always reminds me of the blessing that comes with having good partners, and the biggest blessing among these partnerships, by far, is Marie.
Marie, my world would be a dreary black and white had not God given you to me thirty years ago. What a difference a woman can make – when that woman is you. I love you.
"He who finds a wife finds what is good and receives favor from the LORD." Proverbs 18:22
---
Posted:
October 21st, 2012 |
Filed under:
Blog
,
Life
,
Podcast
,
The End
|
No Comments »
Any discussion on the end times is always received with fear and anxiety. Yet as believers, we ought to have the right response to this truth which is to approach Christ's return with much faith and expectancy.
---
Posted:
October 16th, 2012 |
Filed under:
Blog
,
The Lego Principle
|
1 Comment »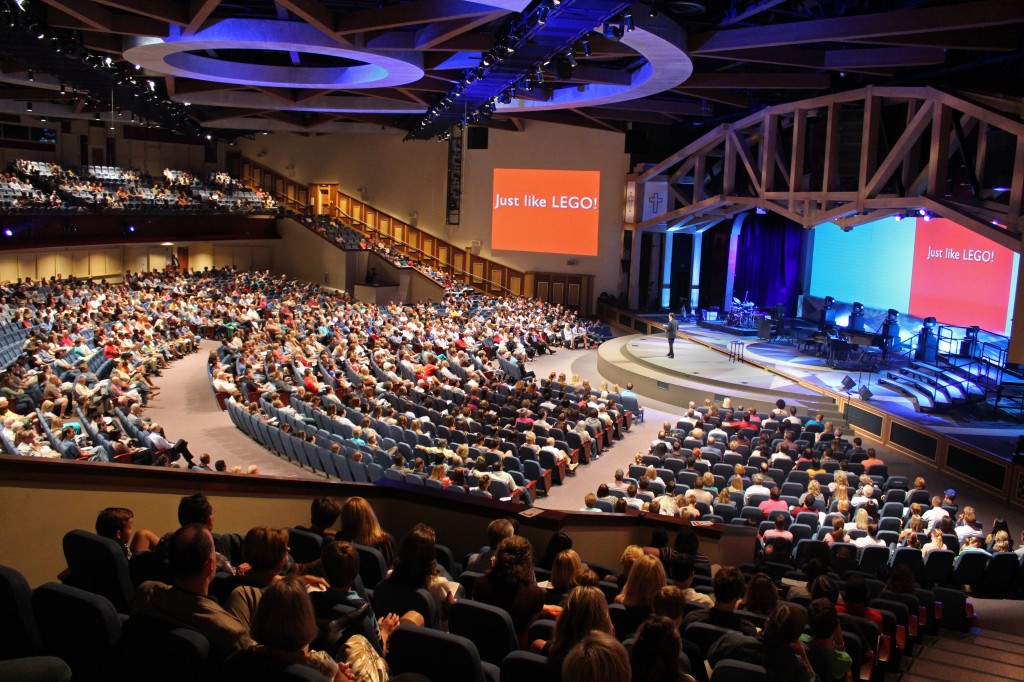 A big thank you to Dr. Joel Hunter and the leadership of Northland Church in Longwood, Florida for allowing The LEGO Principle to be launched there. Am so encouraged how about how God opened the door, only God could have orchestrated this.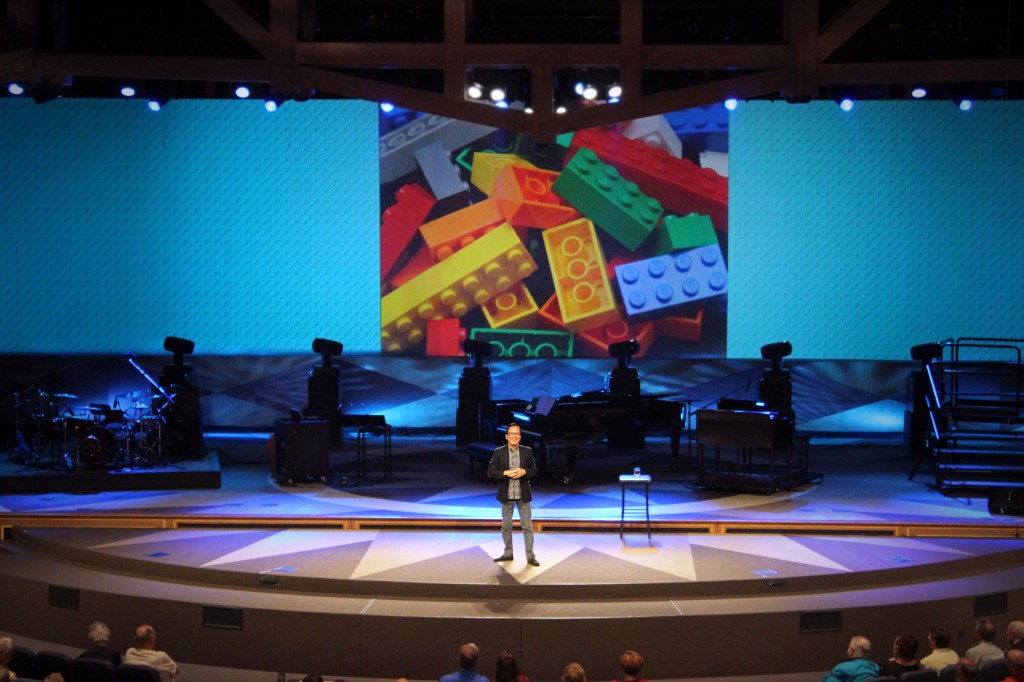 The reason why I wrote The LEGO Principle was to have a way of mobilizing and activating the members in the pews. If we can activate the 99% to go make disciples there's no telling how quickly the Gospel can transform our cities. The reception of Northland's members is just an indicator of their desire to "Go and make disciples." They just need to get a revelation that they are called to do so.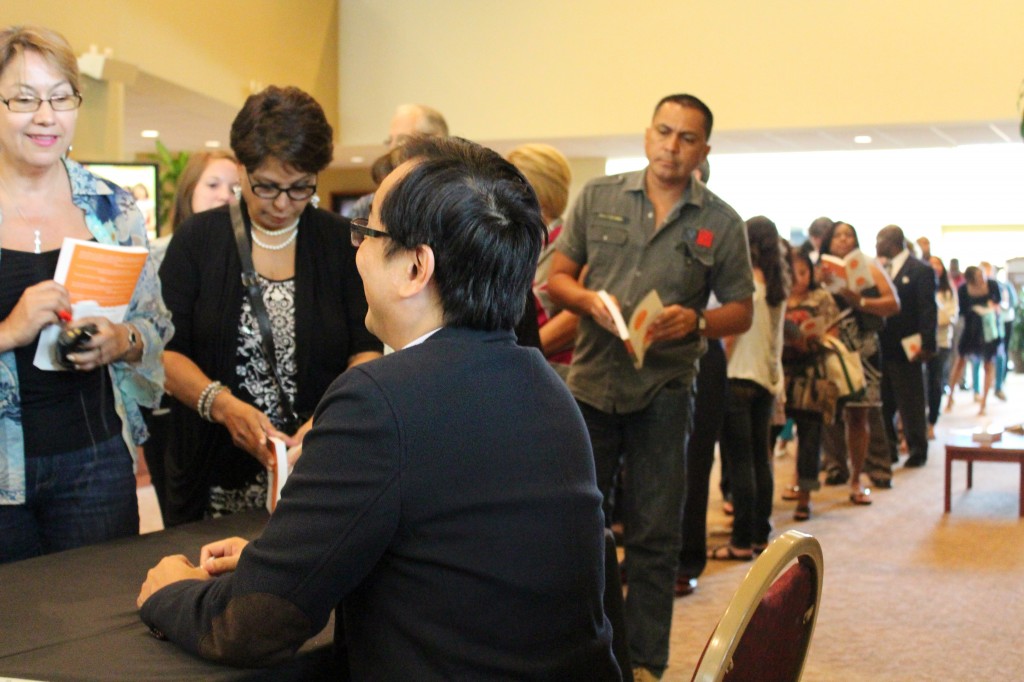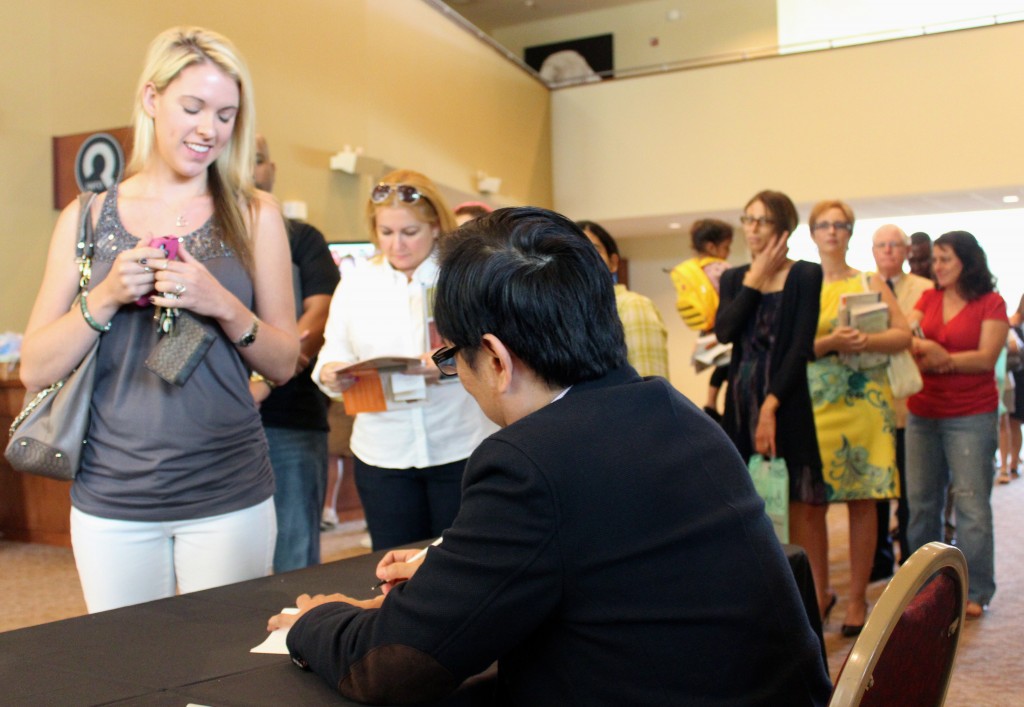 "Consecrate yourselves,  for tomorrow the LORD will do amazing things among you."  Joshua 3:5
---
Posted:
October 14th, 2012 |
Filed under:
Blog
,
Life
,
Podcast
,
The End
|
No Comments »
Any discussion on the end times is always received with fear and anxiety. Yet as believers, we ought to have the right response to this truth which is to approach Christ's return with much faith and expectancy.
---
Posted:
October 11th, 2012 |
Filed under:
Blog
|
No Comments »
So glad that my parents made it to the Manila book launch of The LEGO Principle. Pop who is now 83 and Mom who is 81 were my very first believers. Thank you to both for believing and praying all these years.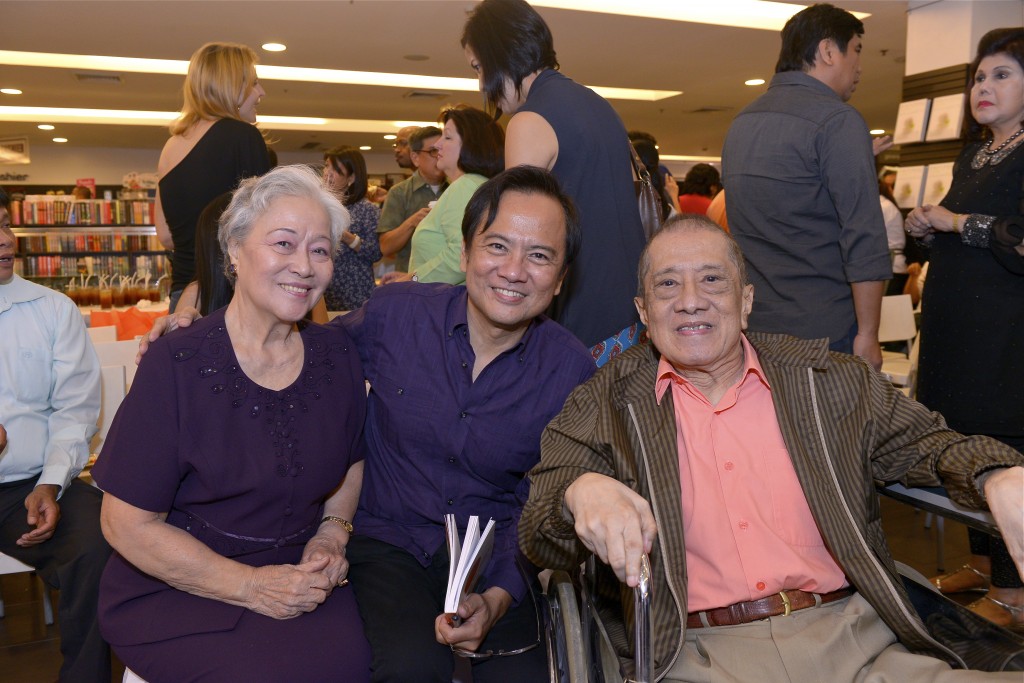 Among the early birds: Connie Reyes, Jojo and Ida Henson and Marily Orosa – all good friends that the Lord has blessed me with for many, many years. Thank you all for coming.
Thank you Ardy Abello for hosting the evening – you have been a true friend through the years. Maraming salamat!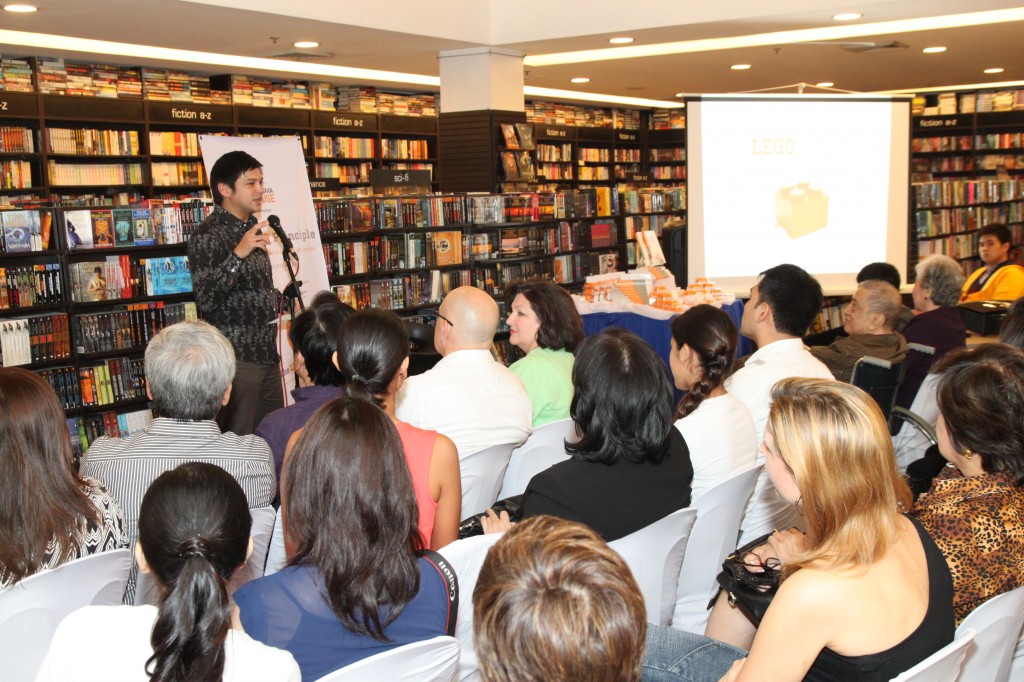 Glad to have had Steve Reutschle who pastors the Union Church of Manila and his wife Michelle. Steve's been a prayer partner and good friend. Thanks for coming.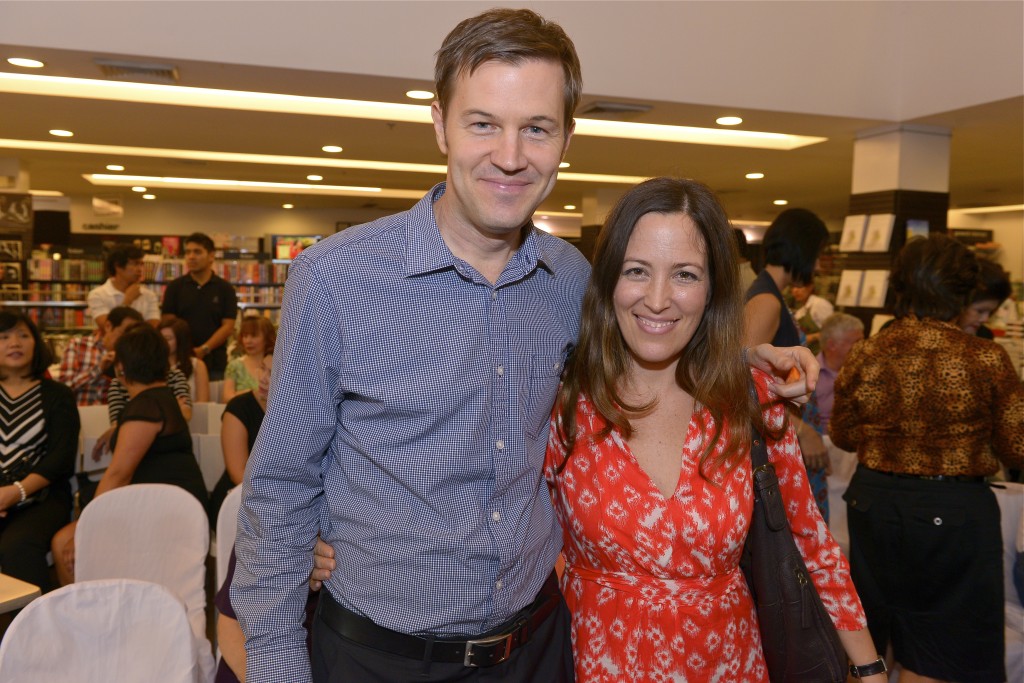 Also on hand was Lito Moldes. Lito used to work for my family. Through my brother he was discipled and has been a veteran pastor to very restricted nations, so glad he was able to come. Thank you Lito your friendship is much appreciated through the years.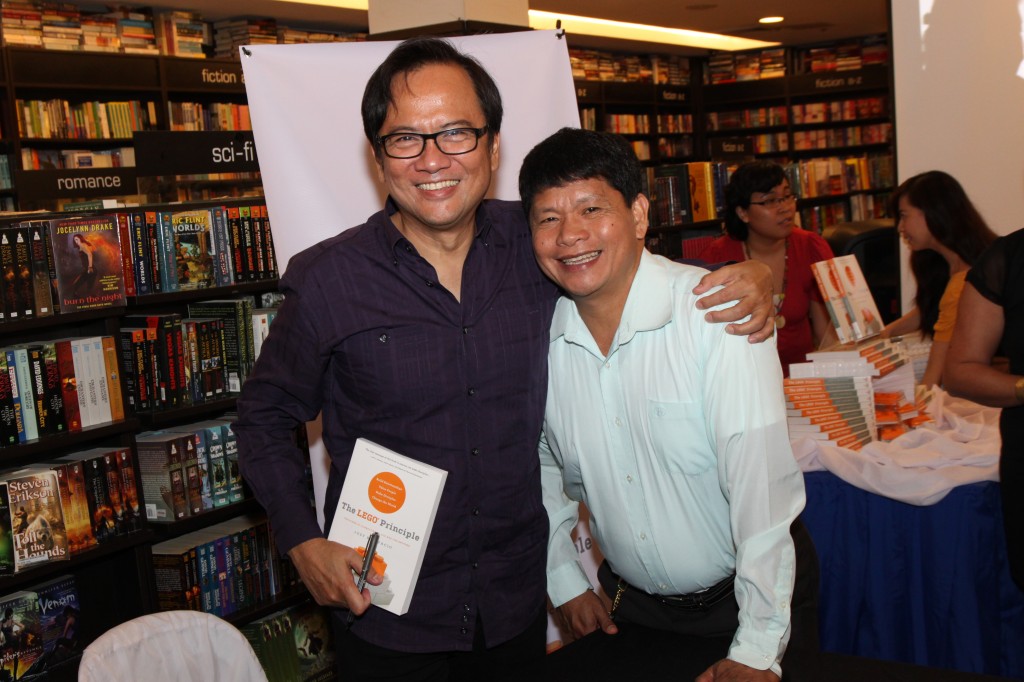 Our friend Maricel Pangilinan (right) with Marie who did the book review with her daughter Ella. Glad to see that the book has an appeal to women. Women like LEGO too. Read Maricel's review here.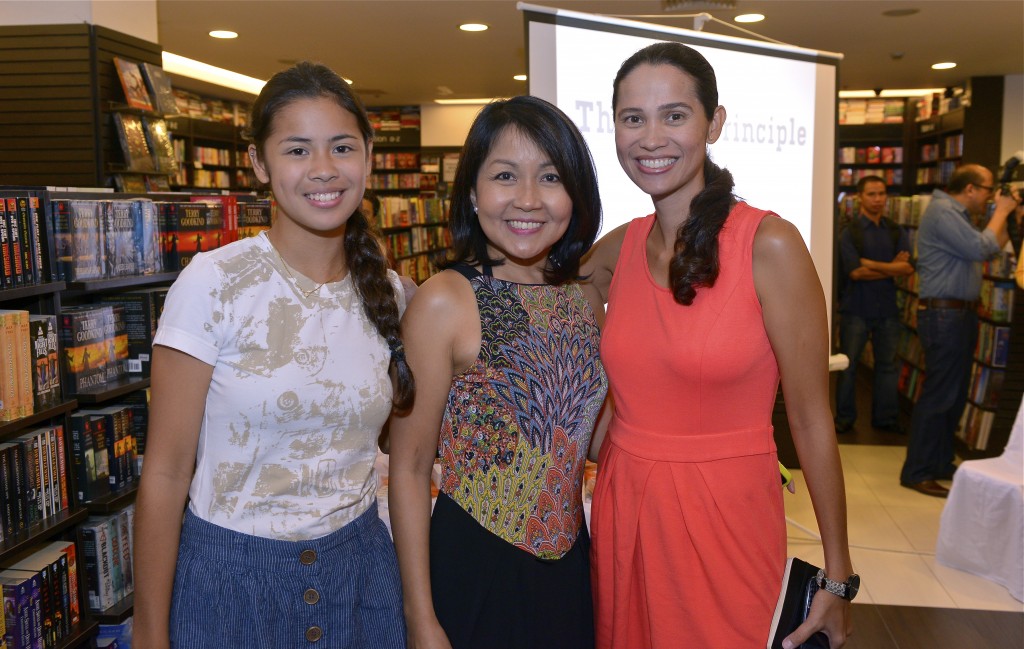 Janina Punzalan for taking the time to read excerpts of the book, thank you so much.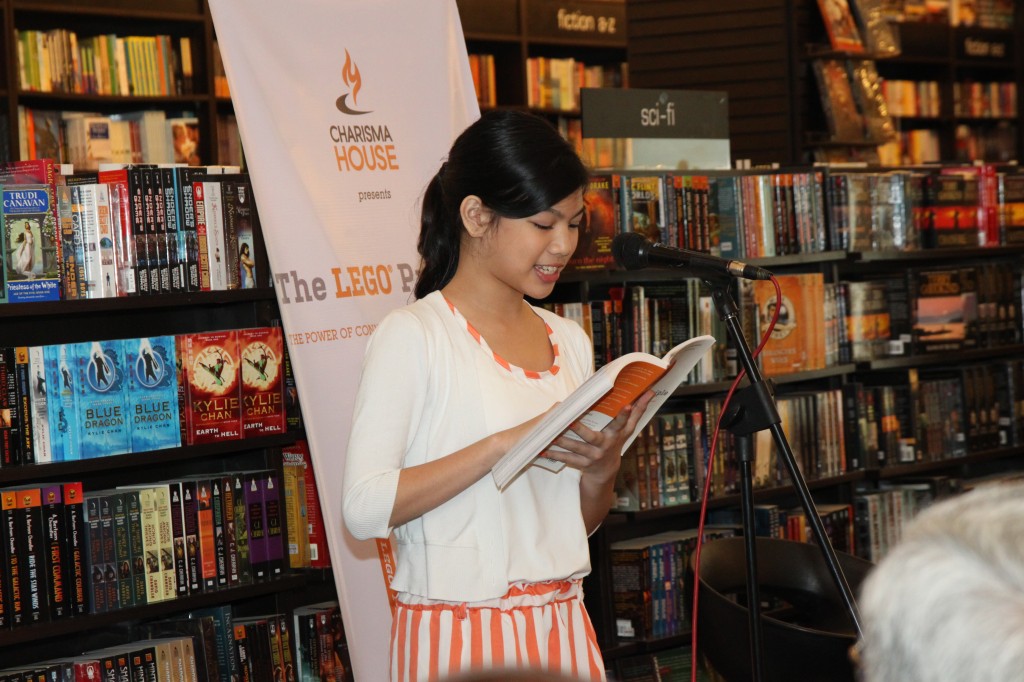 Manny Carlos my long time partner in the work of the ministry – thank you for your friendship and insights that have helped shape this book. My mother with Jason and Nikki Buensalido – thank you guys for coming.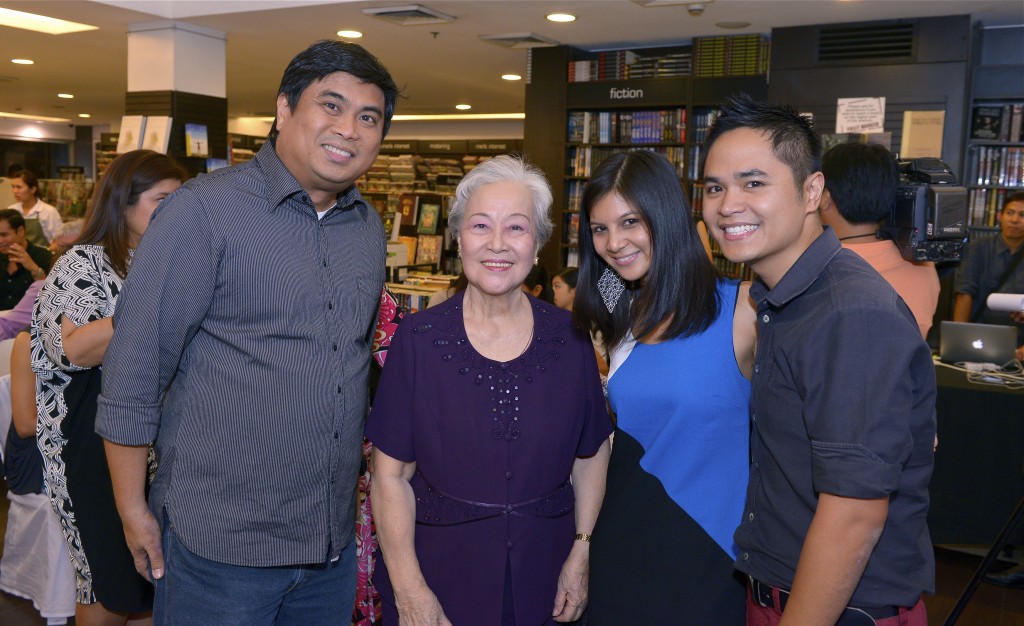 Our dear friends Tony and Fenian Moran with Carlos Antonio – Director of Communications of Victory, one of my favorite guys to work with. Thanks for being there.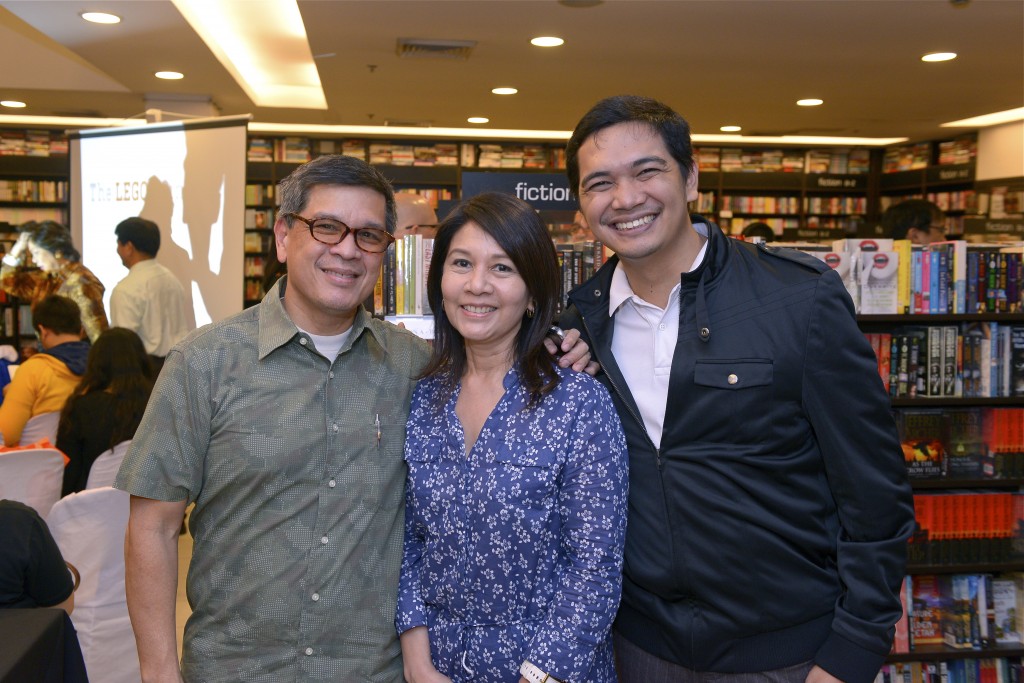 My sons, (from right) Joseph with his wife Carla, Joshua with his girlfriend Kristie and David with Lito and Bernhard.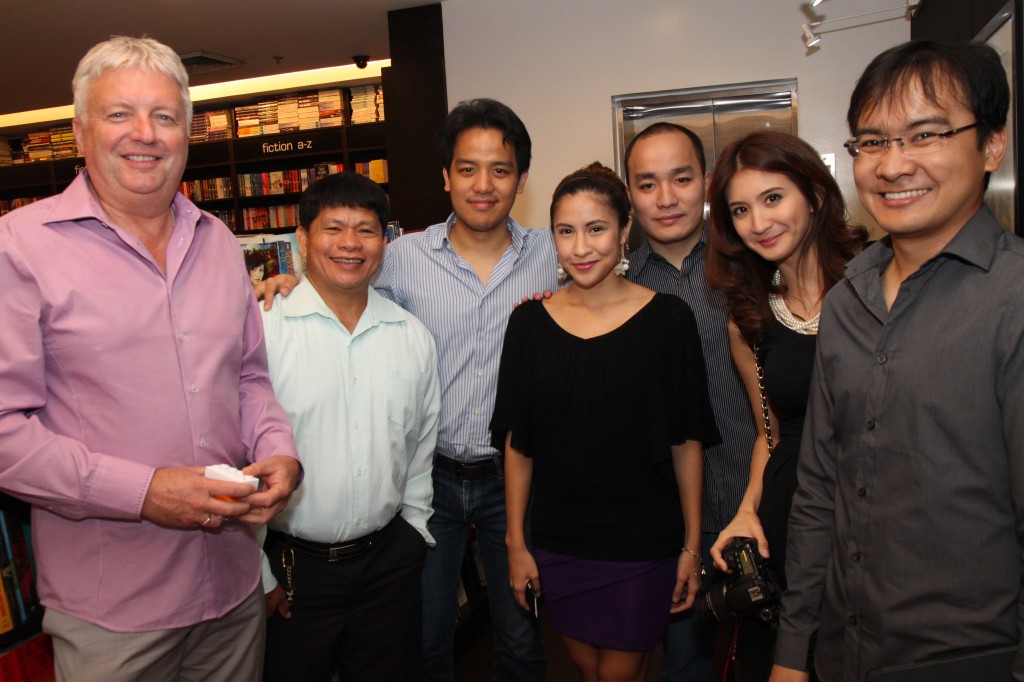 Tony Moran, Steve Murrell, Ernie Lopez and Jimmy Ayala. When I wrote The LEGO Principle I was thinking of these men, the guys who fill the pews but love God enough to lead others to him.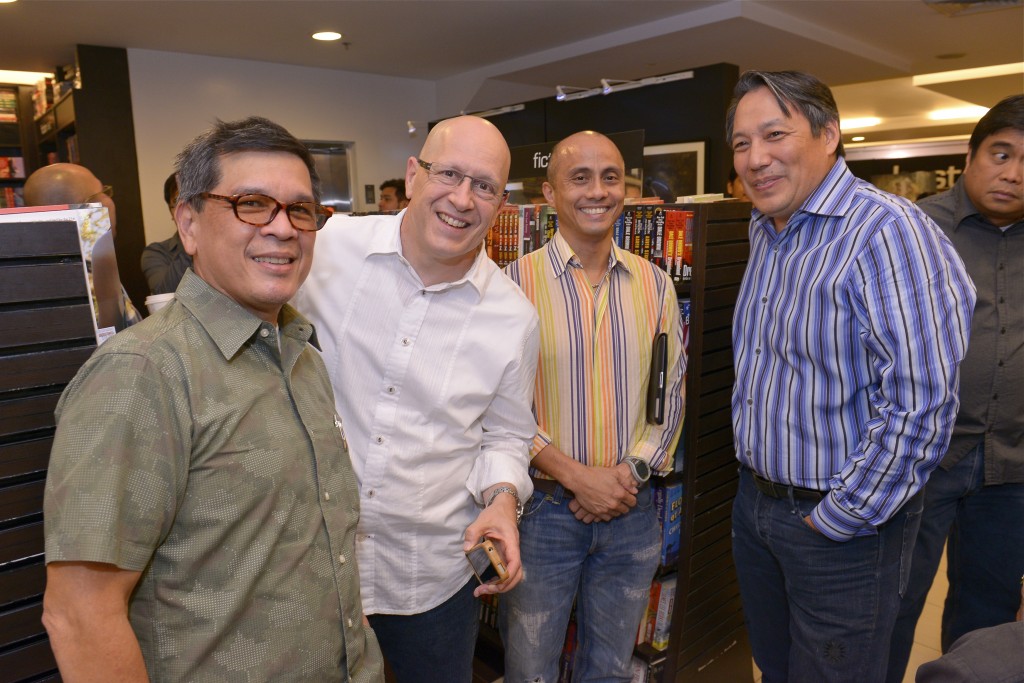 My good friends Bernhard Wewege and Alex van Hagen (the Steve Murrell look alike). Both men and their stories are talked about in the book. Alex together with Anson Yu and Junjun Perez was responsible for the photo coverage of this event.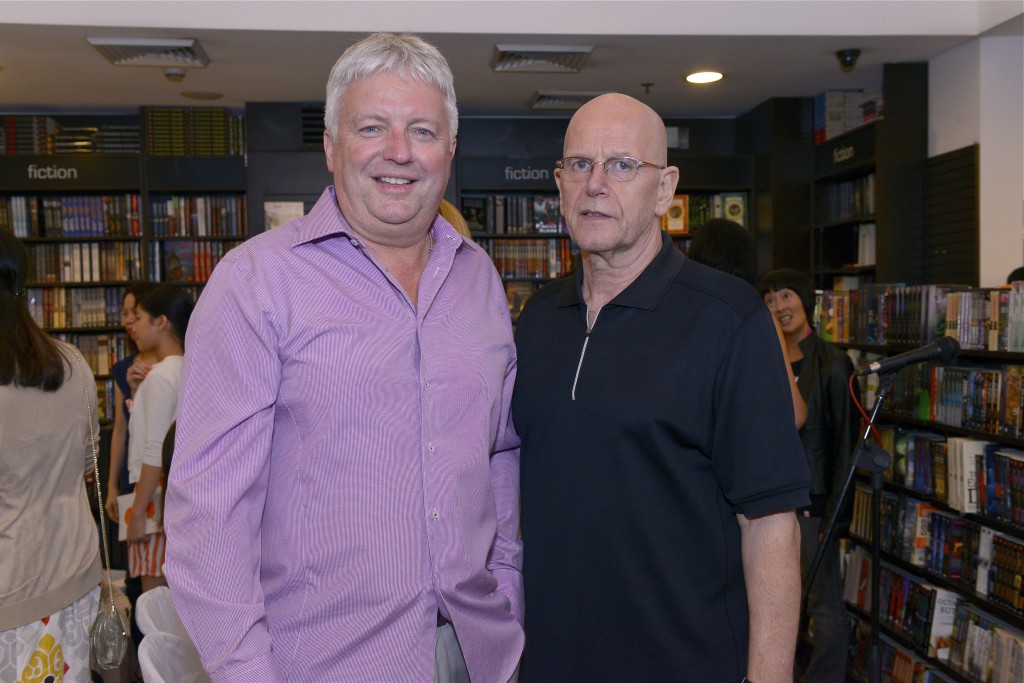 Marie's classmates in UP: Nina Martinez, Alice Yao and Gina Pertiera. Thank you ladies for standing with us. We are grateful.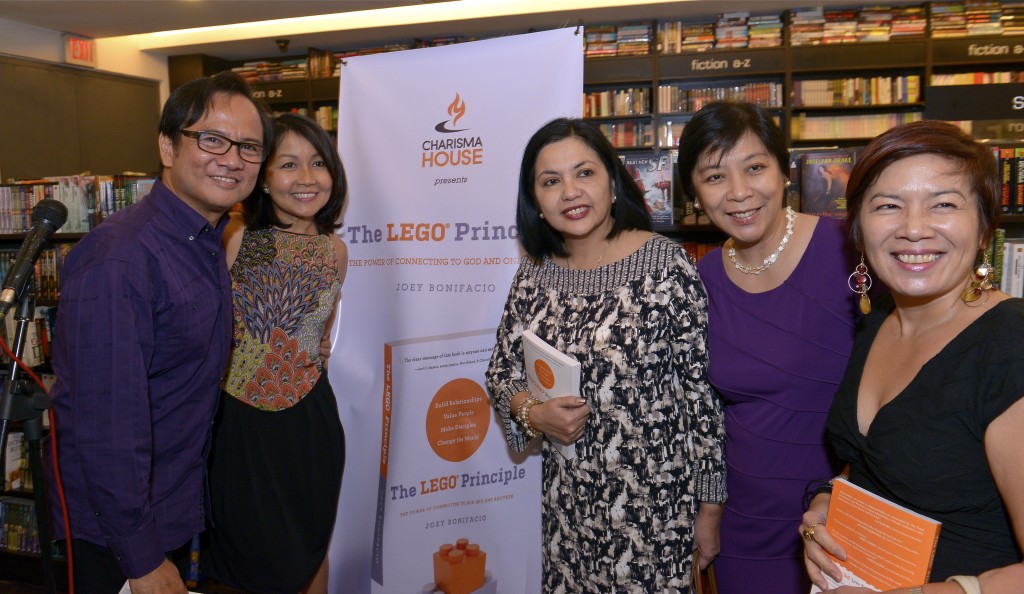 My good friends Tony Salva and Ramon Garcia. Thank you for coming men, honored to have you both.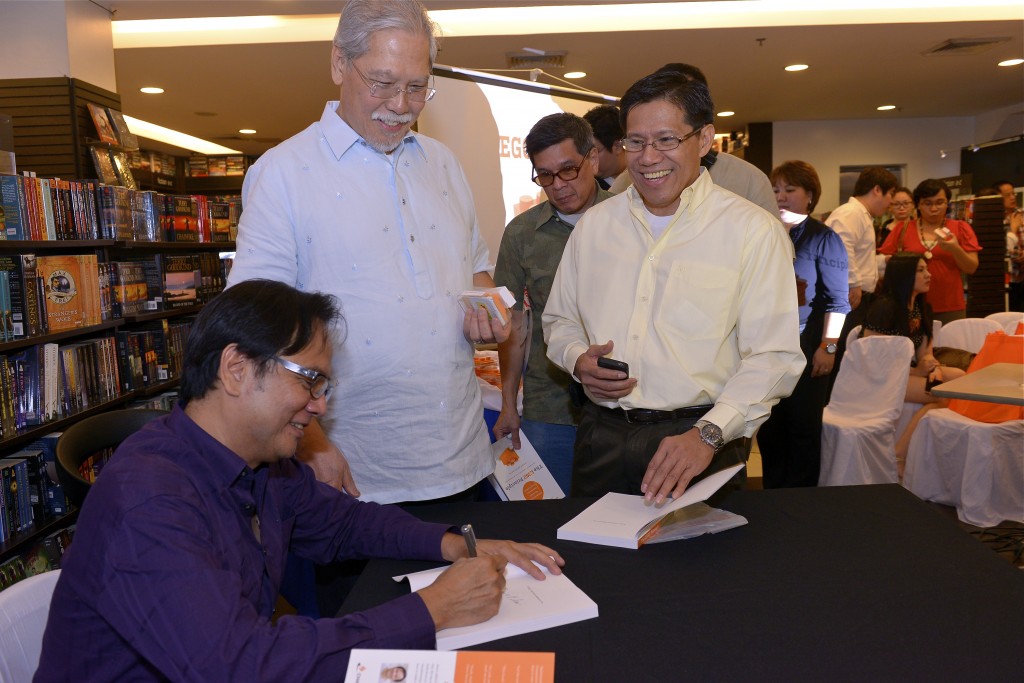 Crickette Abello, Edna Camcam, Kourtney Camcam and Connie Reyes – long time friends whose journey with God we have had the privilege of being a part of.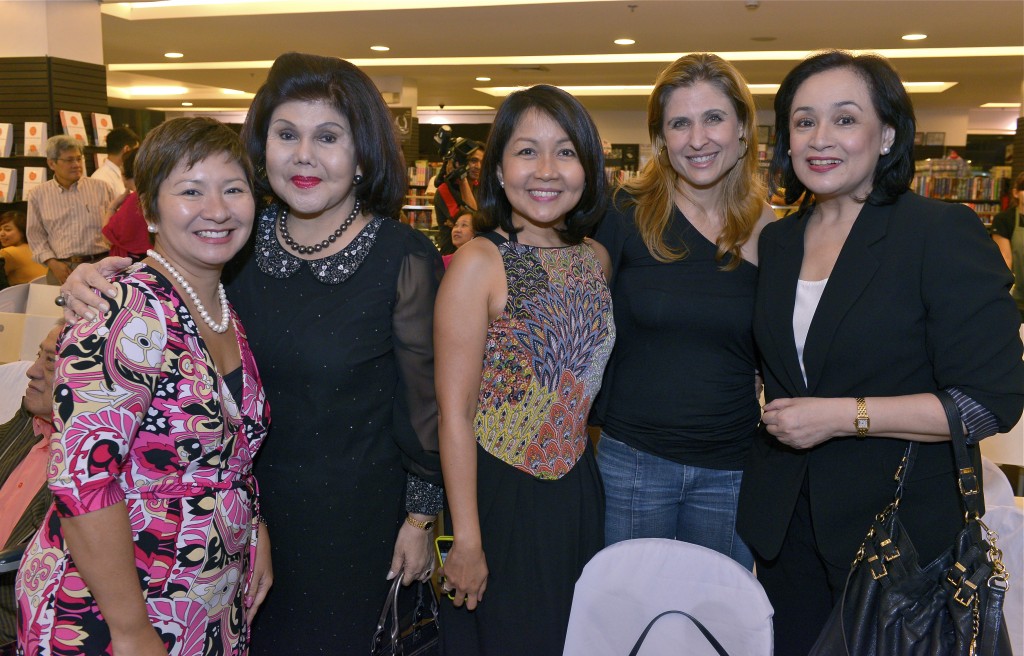 My sister Carol, (her husband Vince Lozano and their son Santino) who orchestrated the setting up of the book launch together with Jen Javier of Simon Schuster and Joy Buensalido. Thank you ladies for all your labor and help. And thank you to our friends at Fully Booked in Fort Bonifacio for all your gracious service.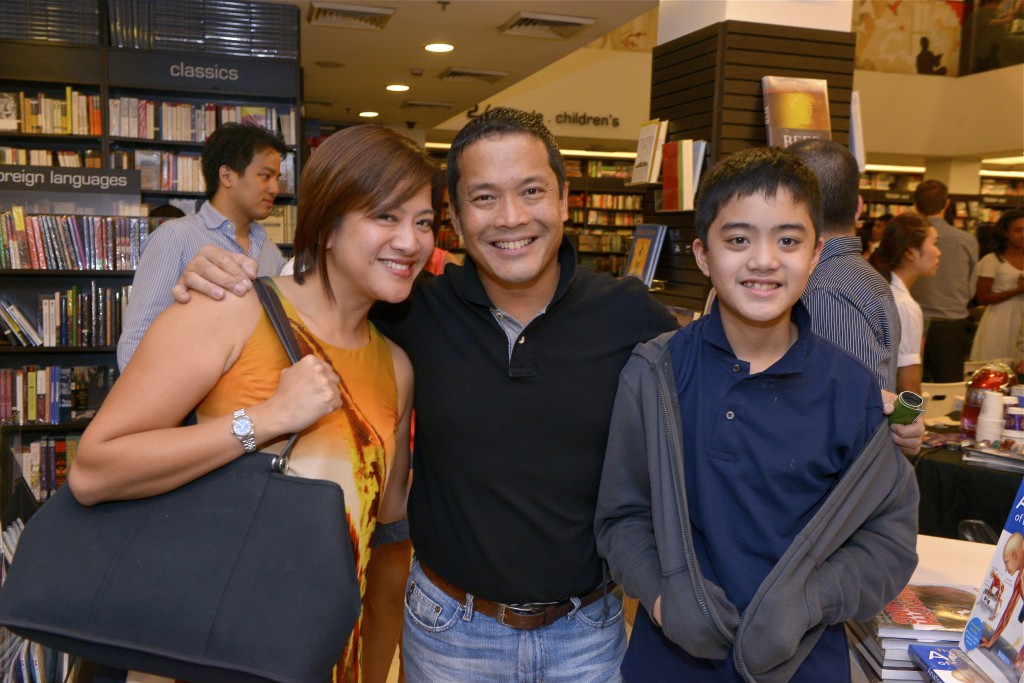 My son David with one of my long time partners in ministry, Gilbert Folliente of Victory U-Belt. Thanks for celebrating with us Gilbert.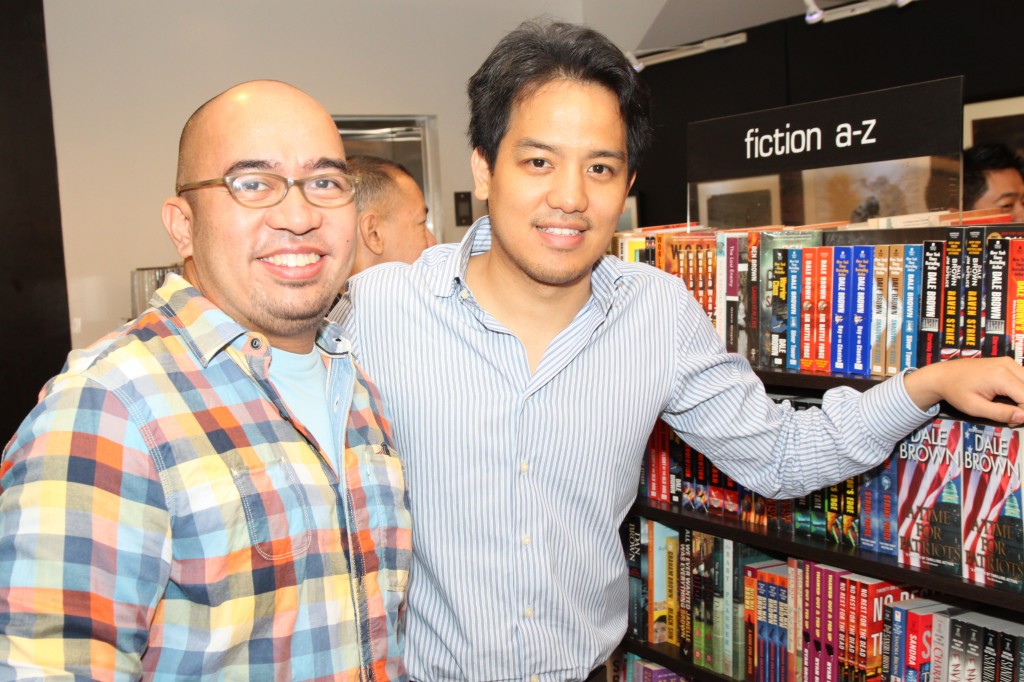 Art and Diame Dumaup – Diame was one of the first people to read my manuscript with the help of her daughter Bianca. Thanks Diame and Bianca for all your support.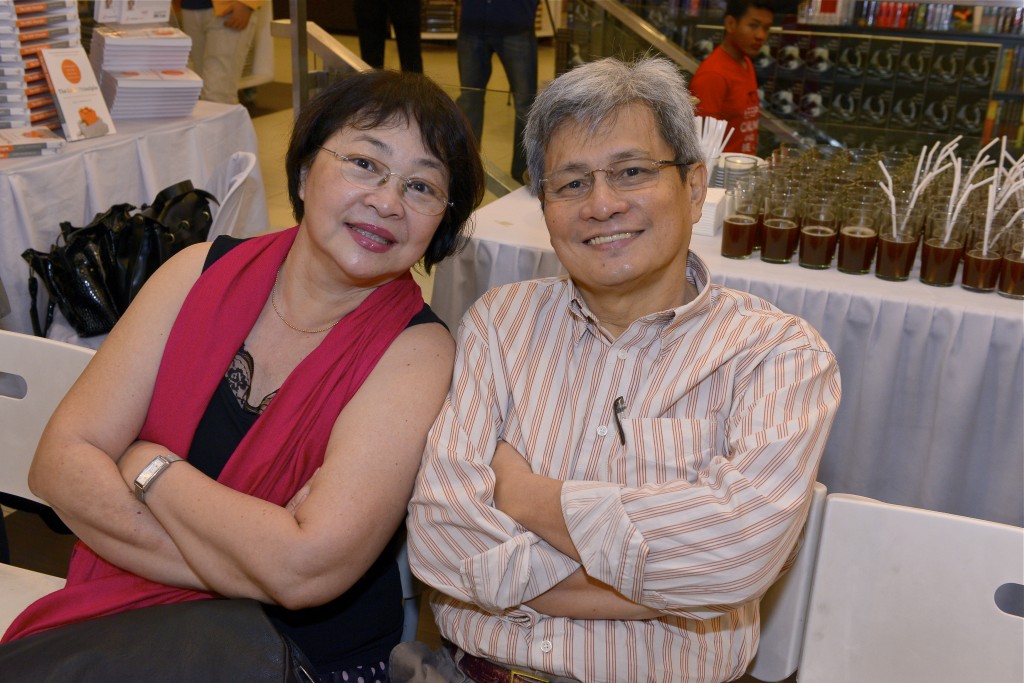 Johnny Sy with his wife Polly and their daughter Kyla. Johnny was responsible for importing The LEGO Principle into the Philippines through his company Praise Inc. Thanks Johnny and Kerwin for facilitating all this.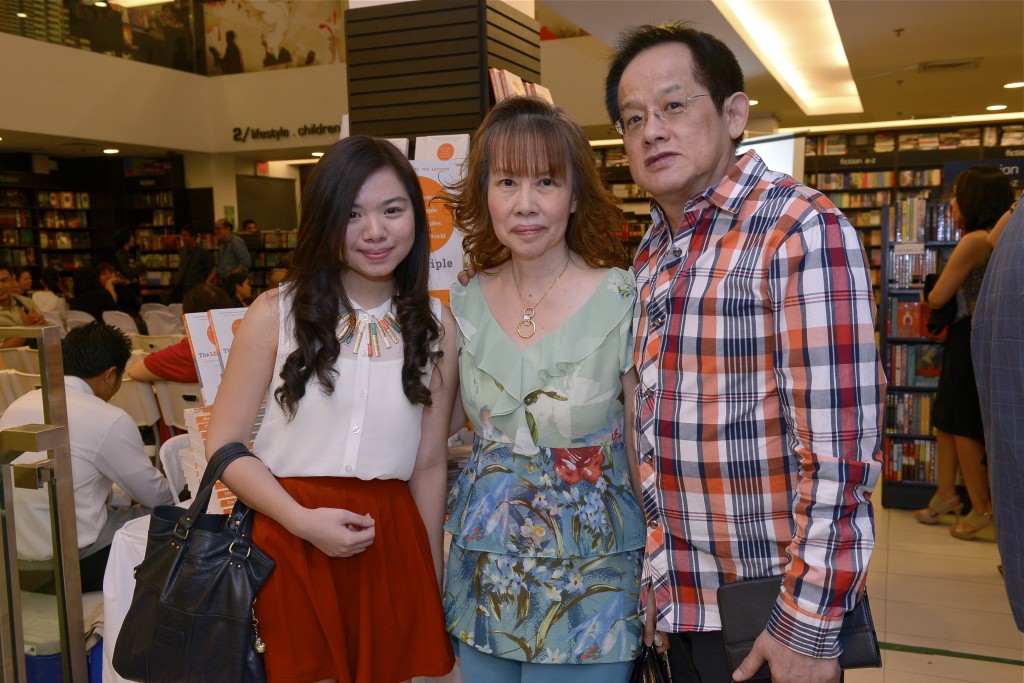 The official give-aways at the book launch: LEGO candies (they actually connect and are delicious) and LEGO brownies with orange icing – lovely. Thank you Mia Ascalon, Lawrence and Janet Chua for the LEGO candy boxes, cutest thing in the world and May Valerio for the awesome  brownies, they were heavenly.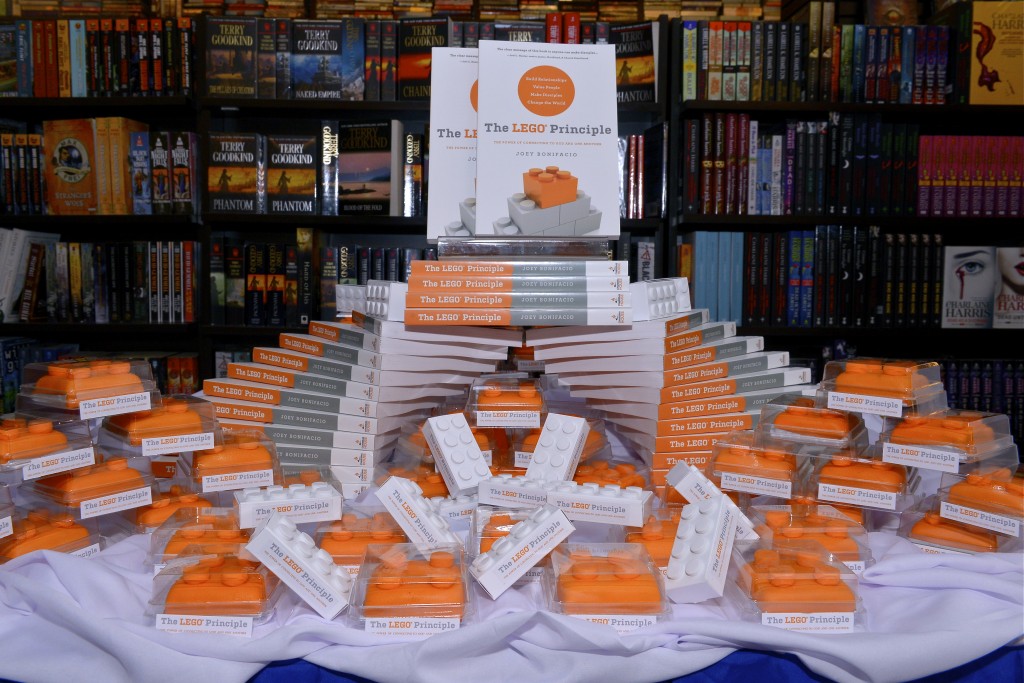 Thank you James and Johnny Murrell of candygalaxy.com for the LEGO candies. My favorite were the banana flavored ones.
Thank you Jojo and Ellin Capistrano and the staff of Food Creatives for the refreshments.
Left to right: Jonathan Camcam, Jun Escosar, Jun Camcam and Roy Moralde enjoying Coffee Bean beverages. Thanks Coffe Bean for the hot and cold beverages. And thanks guys for coming.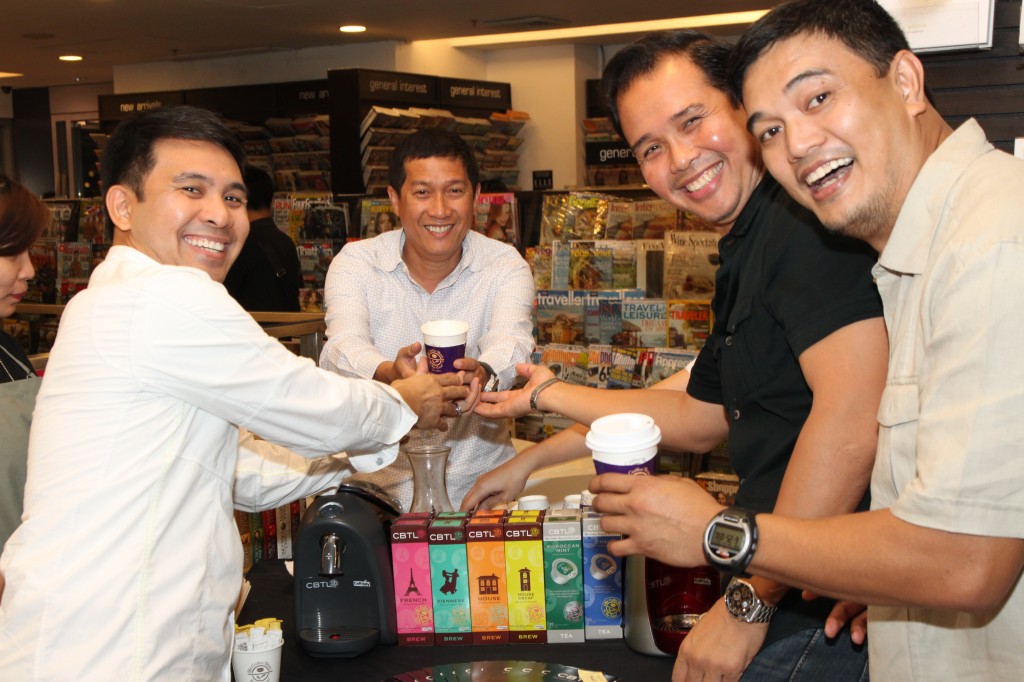 Finally thank you to Junjun and Mae Perez for the photography, set-up, oversight and lots more (extreme right), Edwin and Joy Navarro for all the background help (invitations,banners, ushering, etc.), Mayet Lempin my able assistant for putting things together, Mylene Dolores for all your help and Anson Yu  also for the photography. Thanks everyone. I am overwhelmed by all your generosity.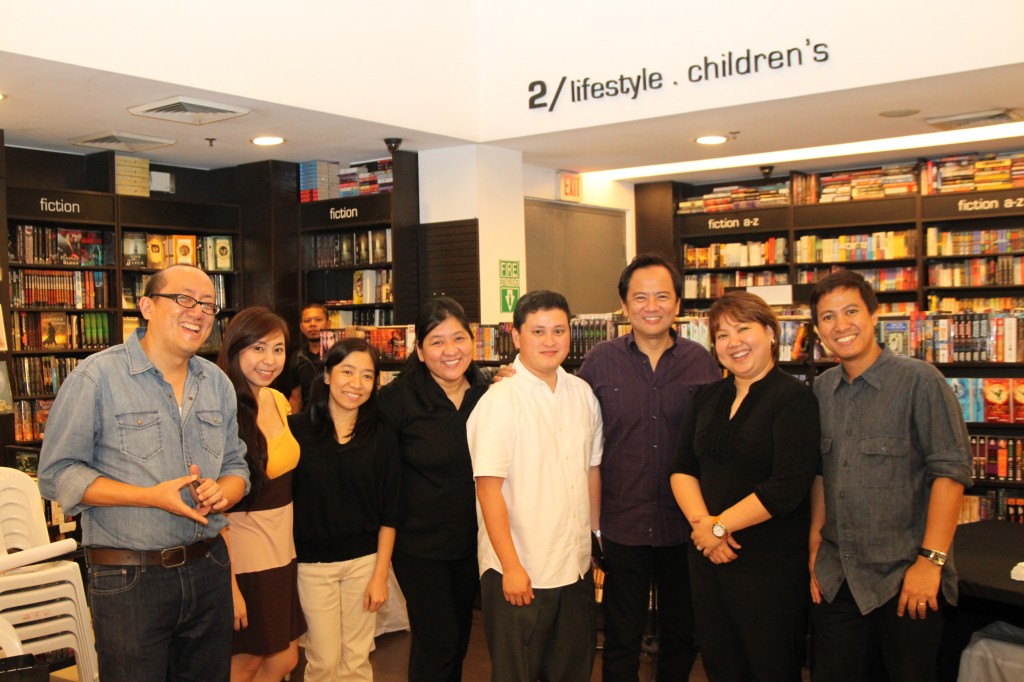 "Now to him who is able to do immeasurably more than all we ask or imagine, according to his power that is at work within us,…" Ephesians 3:20
---
---
Posted:
October 5th, 2012 |
Filed under:
Blog
|
No Comments »
After landing in Norfolk in Virginia for The LEGO Principle televison interview at 700 Club, my son David and I were picked up by the Christian Broadcasting Network (CBN) limo. The driver was a man named Roberto. An amiable and courteous man dressed in a police uniform. Roberto is part of the police force that safeguards CBN and the Regent University. On the drive from the airport I found out about Roberto's amazing story.
Once upon a time Roberto was a Marine in the US military. But his real passion was to be an actor. In an encounter with veteran actor Joseph Cotten as a youngster, the actor told him that if he wanted to be a serious thespian he needed to go to New York to study. So after serving in the military Roberto headed for New York. After completing his studies Roberto took to Broadway. He has also starred in television shows, including the Sopranos.
Then like the prodigal son Roberto cam to his point of need – he had gone into a depression when his live-in partner left him. It was then that the Lord had opened hos heart tom search for the truth. And as they say the rest is history. He and his wife serve in various capacities as volunteers to serve their city. His wife works with Operation Blessing, the benevolence arm of CBN. Roberto's life reminds me that behind every person is a story and a journey. One that hopefully leads them to the Lord.
"The faithless will be fully repaid for their ways, and the good rewarded for theirs." Proverbs 14:14
---