August 2012
Posted:
August 28th, 2012 |
Filed under:
Blog
|
No Comments »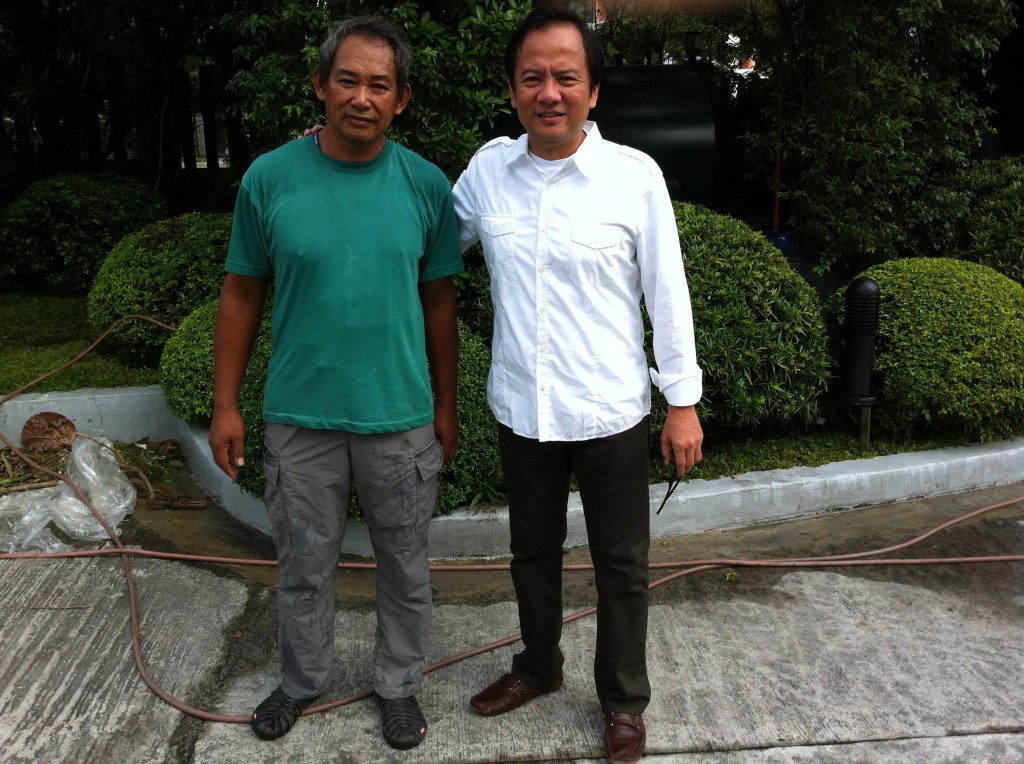 Lando is Victory Fort's head gardener. He usually starts work just as the sun is up to avoid working under its heat. Usually by the time I get to work just before 8 Lando is finishing up his morning rounds. It is then that I would have interesting conversations with him. Lando's revelations about the Lord always encourages me. From seeds, plants, roots and nature, Lando draws revelations on his relationship with the Lord from places that I would never think of.
On this day I took this picture for a very special reason. Four days ago, Friday, August 24, I found Lando doing his afternoon watering of the plants. He did not look like his usual self. He looked down. I engaged Lando and asked him how he was doing. He told me the reason for his being down. His son in law was languishing in the hospital, actually in the throes of death from a vicious diseas known as Leptospirosis. Left untreated the disease can be lethal. Unfortunately that was what happened to Lando's son in law and now he was fighting for his life. Lando was saddened because neither his daughter nor his her husband were believers in Christ. He was very concerned.
I asked Lando if he had contacted the church's pastoral services that assists church members with financial aid for hospitalization and prayers. He glumly said, "the doctors say its too late." Something inside of me rose up and I told Lando that we would pray together and believe that God can heal him. Hands clasped Lando and I prayed , "No one living in Zion will say, "I am ill";and the sins of those who dwell there will be forgiven." I then followed it with "Praise the LORD, my soul, and forget not all his benefits— who forgives all your sins and heals all our diseases." That was that and we went our separate ways.
Come Tuesday, this day, as I drove up the church's parking lot early this morning, Lando was flagging me. As my window rolled down he said, "Mabisa ang panalangin mo." in English, he said, "your prayers work." Then he said, "My son in law recovered over the weekend and he and my daughter are coming to church this Sunday." I told Lando we need to have our picture taken so we will always remember this day. Just another day when those who trust in their God will not be put to shame.
---
Posted:
August 27th, 2012 |
Filed under:
Blog
|
No Comments »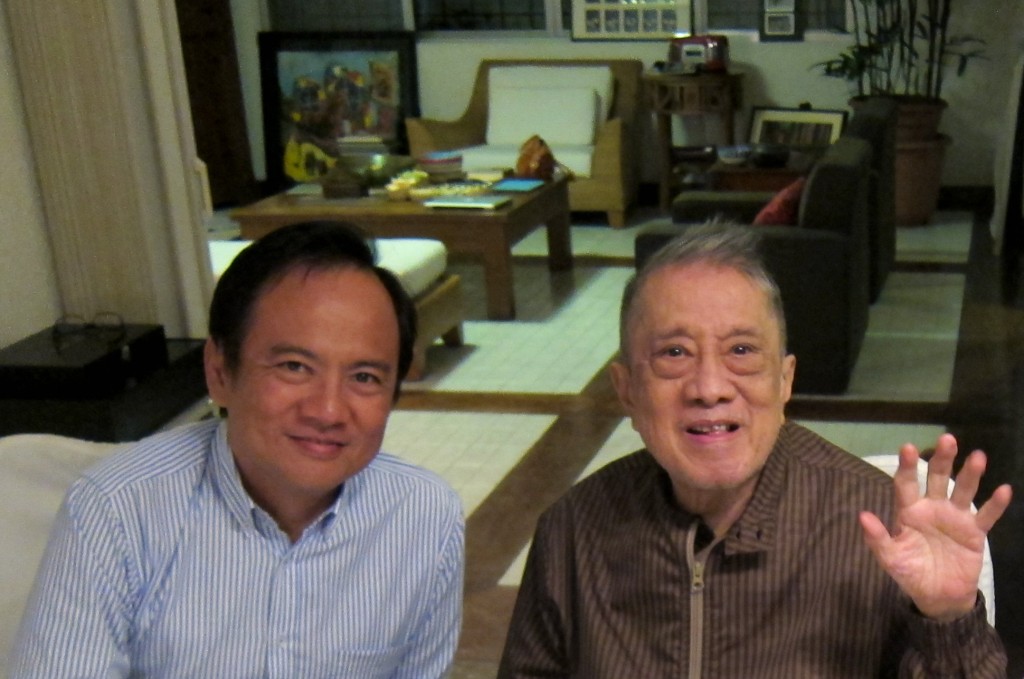 Happy Birthday 83rd birthday Pop. There are many things I learned from my father. But today what comes to mind is the one thing he taught me so well because he exemplified it: Pop willingly acknowledged when he is wrong. He never passed the blame but took responsibility for his errors. Thanks Pop, am so grateful to be your son.
"Honor your father and your mother, so that you may live long in the land the LORD your God is giving you." Exodus 20:12
---
Posted:
August 17th, 2012 |
Filed under:
Blog
|
No Comments »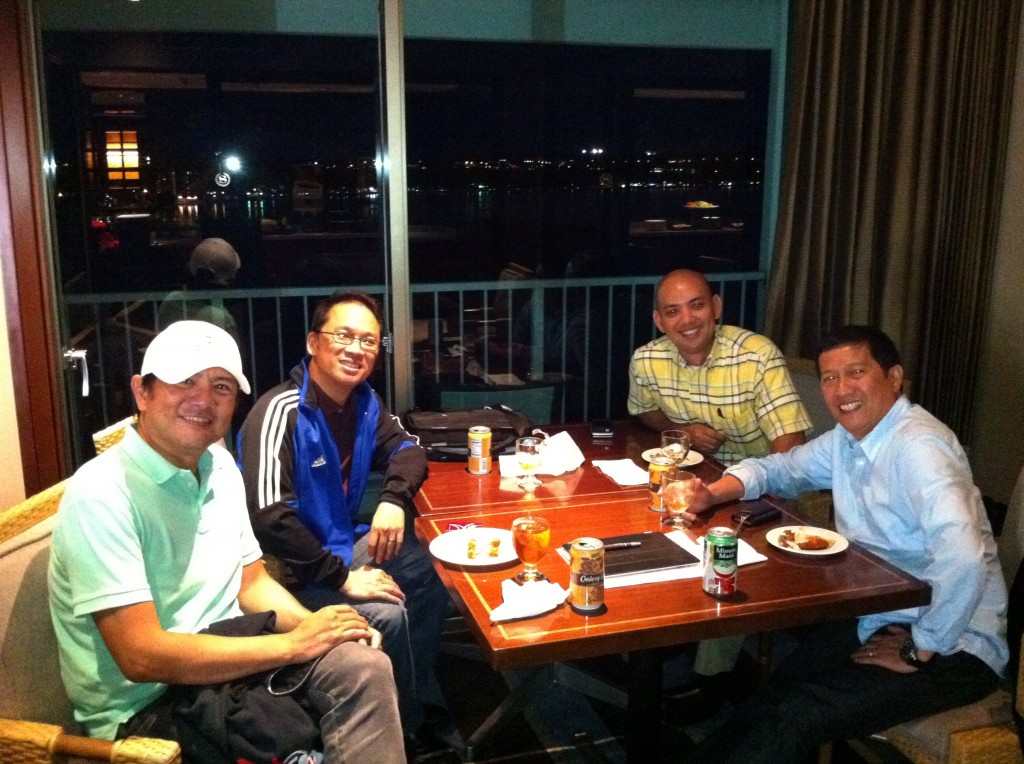 The dream team in Guam. One of the treats I have been blessed with is to work with multiple teams of men and women. Whether that's in Manila, Asia, the Middle East or the world, teams are why my world works. Here is a picture of a recent trip to Guam with Asia's dream team: Michael Paderes on my left, Jun Escosar across  from me and Ado Bernardo beside him. Here we are again helping churches small, medium and large, new, not so new and old get unstuck and fulfill their destiny of honoring God and making disciples. It's always a pleasure to work with these guys.
"Though one may be overpowered, two can defend themselves. A cord of three strands is not quickly broken." Ecclesiastes 4:12
---
Posted:
August 5th, 2012 |
Filed under:
Blog
|
No Comments »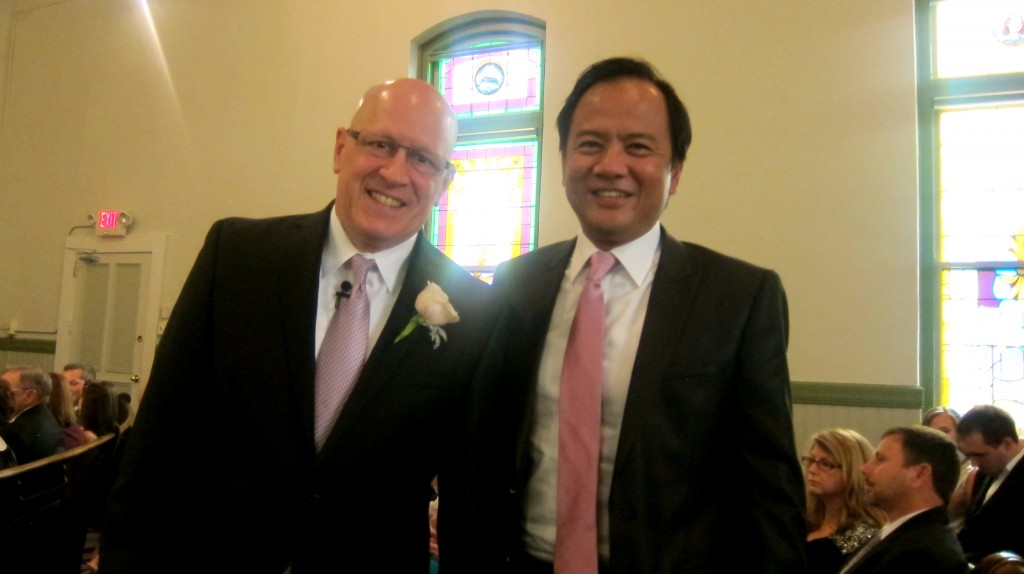 Was in Nashville to attend William Murrell's wedding to Rachel Bailey. William is Steve's oldest son. I'm reminded of the first time I met Steve and Deborah, William was in still in Deborah's womb. It was also during a dinner at Steve's that I saw William as a baby. William was born one week away from my youngest son Joshua's birthday. Naturally they became best of friends as they grew up together.
Congratulations William and Rachel. It was awesome to be at your wedding to my friend Steve, kudos for raising a good son and for your new daughter in law. Marie and I enjoyed being with all of you.
"The father of a righteous child has great joy; a man who fathers a wise son rejoices in him." Proverbs 23:24
---
Posted:
August 3rd, 2012 |
Filed under:
Blog
|
No Comments »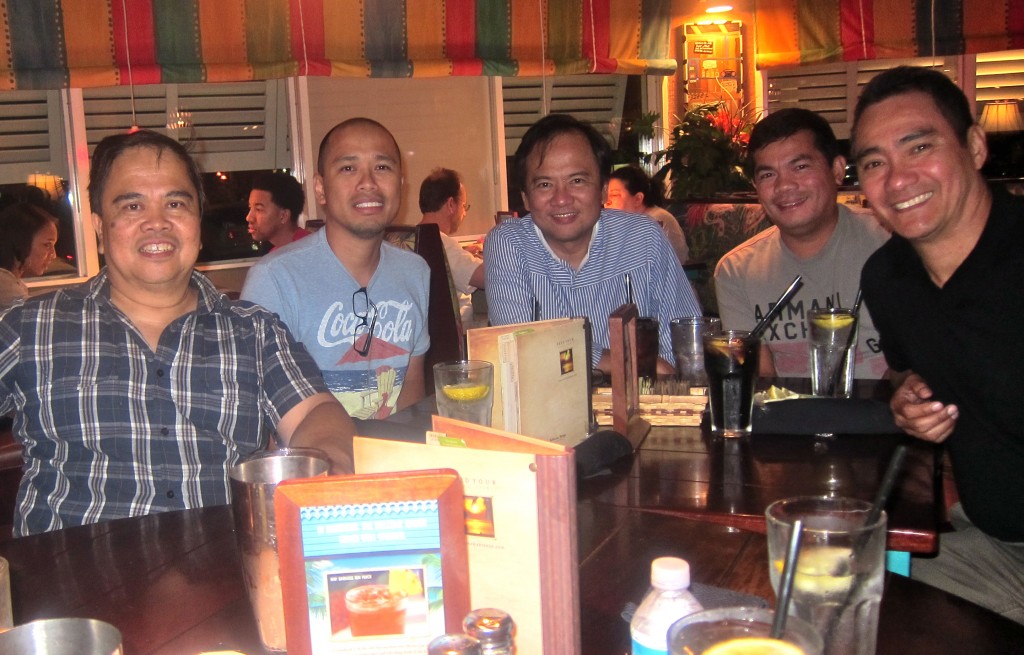 Our good friends Joel and Jenny Magpantay have moved to Michigan to pastor an Every Nation church in the greater Detroit Metropolis. Always the brave souls that they are they are working with this team of believers who want to see the Gospel spread throughout the Metroplex. Detroit is one of the United States most depressed economies with the car industry in the doldrums. We drove through sections of the city that  seemed like a ghost town. Thank you all for allowing us to spend time with you guys. We had a blast ministering and hanging out. Below, Marie and Jenny with the wives.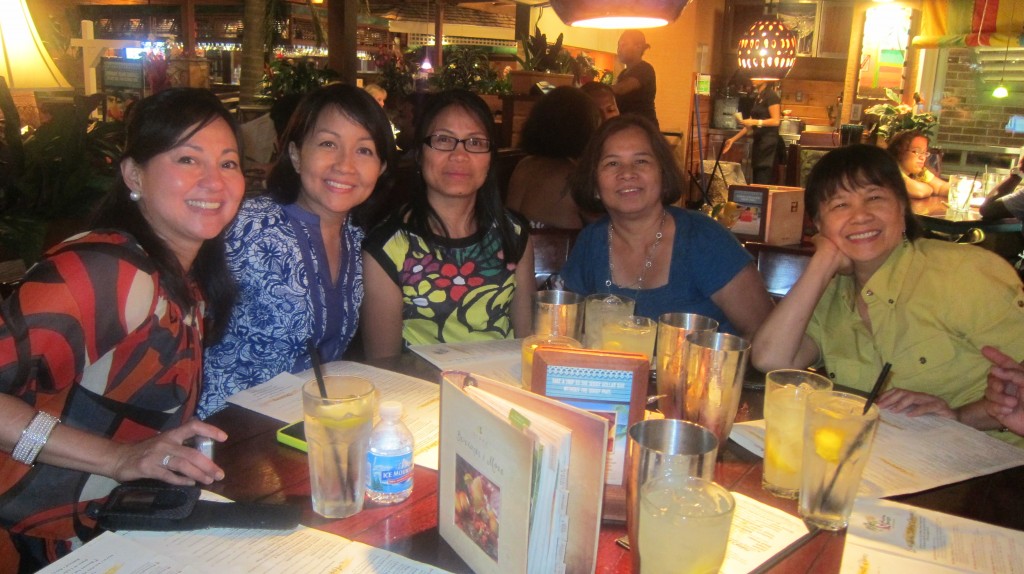 ---
Posted:
August 2nd, 2012 |
Filed under:
Blog
|
No Comments »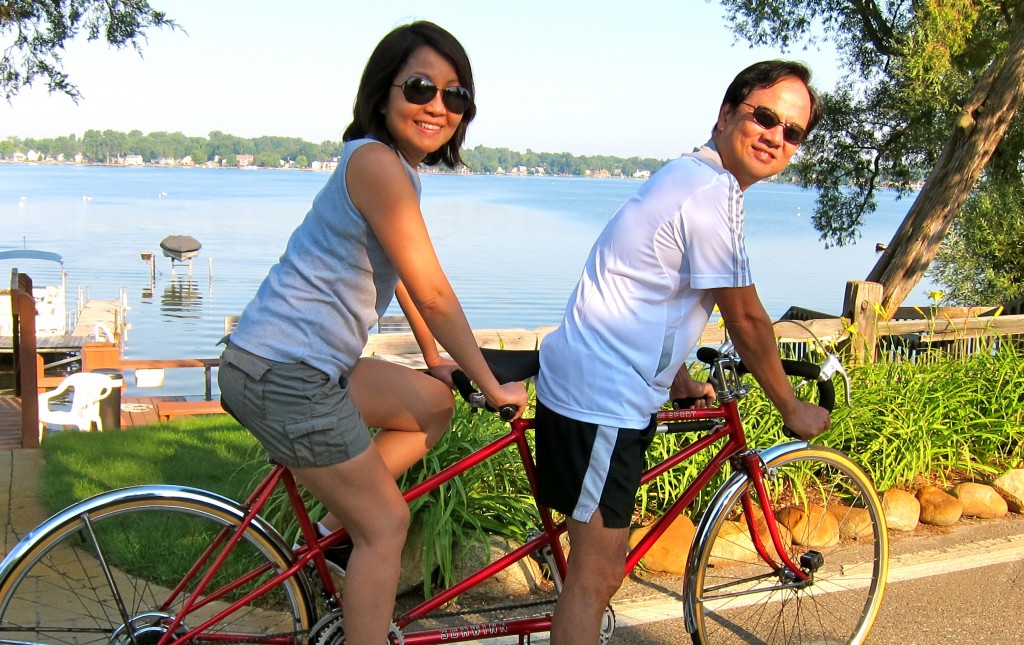 Enjoying a tandem bike ride with Marie at a lake by Novi, Michigan. Best way to get stale airplane air out of your system is to exercise immediately after you've landed. Getting ready for the four city run of Every Nation churches in the US. Some of the discoveries by the lake: fresh frozen yogurt and real Sicilian Cannoli – both made fresh. Nothing beats going slow. Check out the yellow sea plane (below) in the lake. Reminded me of The Kid, except it was not red.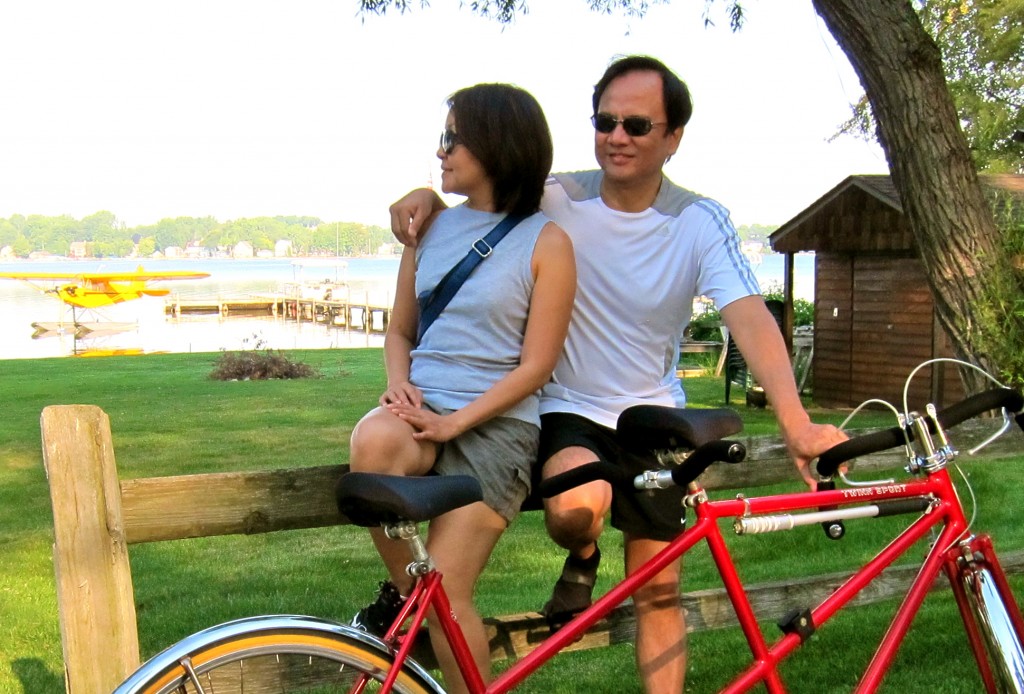 May your fountain be blessed, and may you rejoice in the wife of your youth. Proverbs 5:18
---