June 2012
Posted:
June 22nd, 2012 |
Filed under:
Blog
|
No Comments »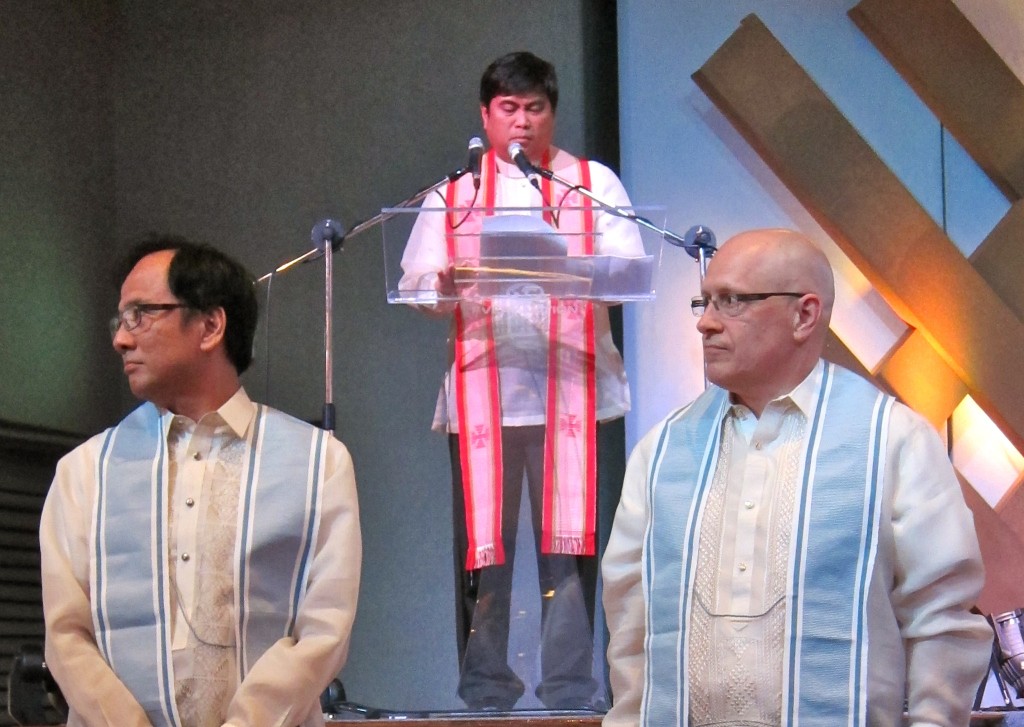 This picture was taken during the Victory Ministers' Association's (VMA) ministers ordination. It shows the Philippine Council of Evangelical Churches' and Victory's Bishop of Manila my good friend Manny Carlos and Steve Murrell. I found this picture interesting with him standing in between Steve and me.
I take this time to remind myself of the vital importance of power and form. Power is the thing that drives and moves things forward. Without power a car sits there and is useless. Of course you can use it as a bedroom even if it was nto created for that purpose. Power without form is just as useless. Imagine all that power but you don't have a chasis to bolt a car body and wheels on. All that power is useless. Power is always needs form.
In the business of church I have found those whose emphasis is on form with very little power then there are those who disdain form. Both are missing a key thought, you need power just as much as you need form. The Bible is full of stories that will lead you to see how important form is: from the raising of the nation of Israel just instituted the Ark of the Covenant, the tabernacle, the altar, to the the time of Samuel and the kings where God wanted His temple built, form was vital to God. Just check out His creation. But at the same breath the Bible warns us that form is not enough and it will need power.
"…having a form of godlinessa but denying its power. Have nothing to do with such people." 2 Timothy 3:5
---
Posted:
June 15th, 2012 |
Filed under:
Blog
,
GOD
|
No Comments »
Today was a meeting set for the young church leaders in one of China's most metropolitan city. They asked me what time the meeting was and what the agenda was. I asked them to check what movies were showing and get the screening hours. The list consisted of movies from Hollywood, Bollywood and local Chinese. We decided to watch Men In Black 3. They thought I was joking. I wasn't. And they did not find it funny. They were expecting me to teach them how to be good disciple makers and leaders. I assured them was watching a movie was vital to learning how to make disciples. And watching movies is also a good way to teach.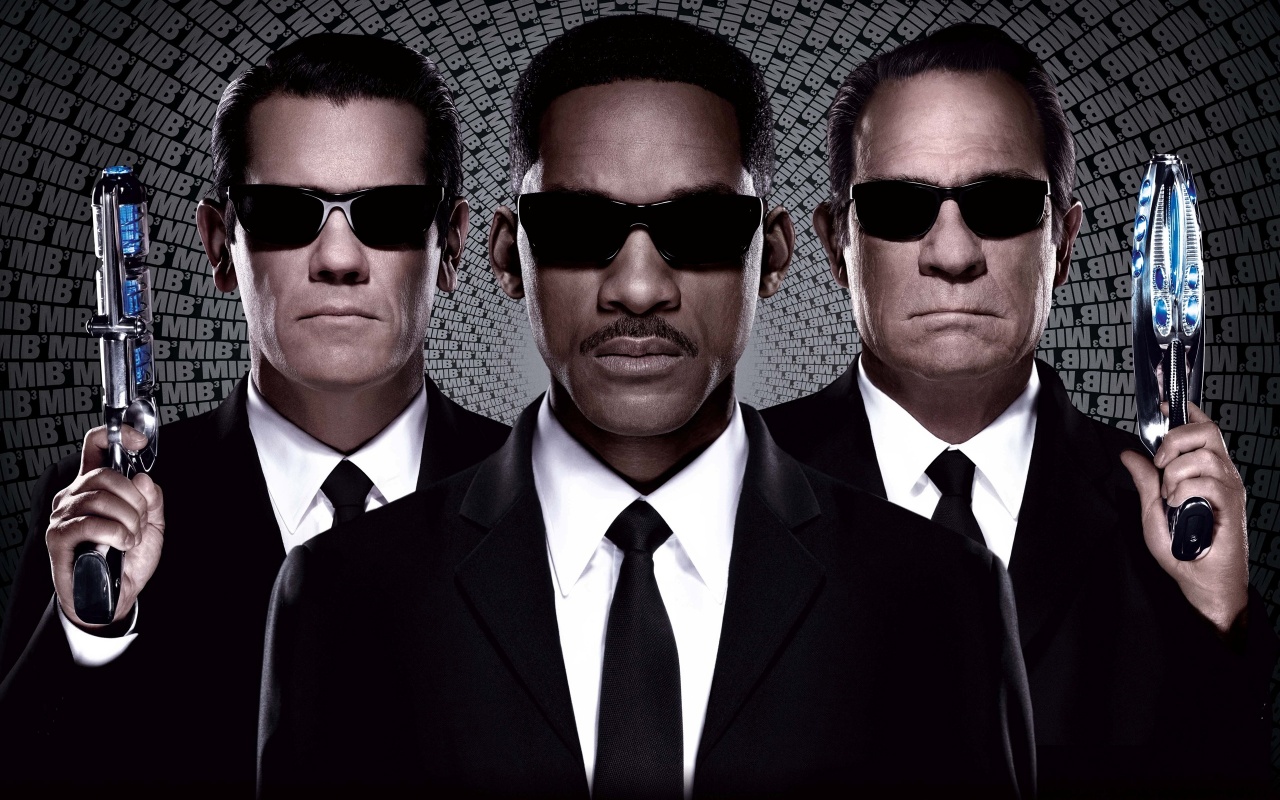 Years of relating with these young leaders have earned a level of trust even though it was obvious that they were wondering what in the heck this was about. Fortunately the movie was entertaining and funny. Yet they sat quietly watching the movie probably still wondering what's this got to do with leadership and discipleship.
At lunch the men were still puzzled, "what was that about?" Then I asked, "Can you tell which parts of the movie had the Gospel in it?" They were stunned. The Gospel in MIB 3? Yes. Of course, why not? If God is at the core center of all of life and the full expression of His love for us is manifested in the Gospel it only stands to reason that we can find a connection in the day to day affairs of people, that includes MIB 3. They couldn't respond. They did not even know where to start.
I said I spotted three clear instances. To write all three would make this post too long. But the first one was when Agent J (Will Smith) was attempting to travel back in time. To do so he would have to jump from multiple stories of a building and wait for the right moment to click the hand held machine that would bring him to his desired date in the past. As he positioned himself to jump the man who gave him the machine said, "you must love your friend so much for you to do this" (not exact quote).
Taking high stakes risks for someone always makes for a good story. That's why movies are made of it. It's a sure fire formula to lure viewers. Something inside of us feels good about these things. To take a risk for a significant other. Why? Because somewhere inside of us is a heart that responds to the Gospel. Unfortunately we would rather believe make believe celluloid that gives us a momentary massage to make us feel good rather than the Holy Spirit who continually speaks to us saying "that's what Jesus did for you." The truth of Gospel is eternally more powerful and potent than a momentary make believe movie.
My young friends could not believe that there were two other instances. But my point to them was simple. As ministers and church leaders who make disciples we must be able to show the people that Gospel is everywhere and it is as relevant as the day Jesus walked the earth. Leaders should not limit their ability to reach others to just a Sunday morning preach.
---
Posted:
June 7th, 2012 |
Filed under:
Blog
|
No Comments »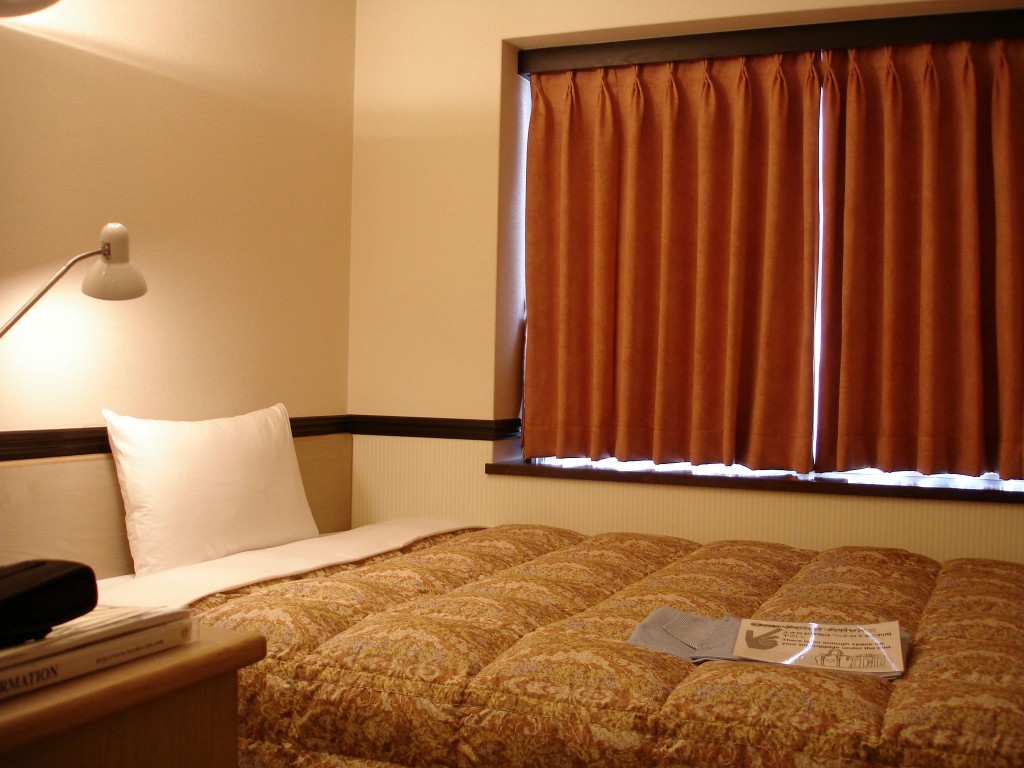 It was four thirty in the morning when I was awakened by an unusual creaking in my hotel room. I thought I was dreaming in surround sound or I was snoring too loud I woke myself up. Then I realized my room was shaking. It's bad enough that my room was claustrophobically tiny now it was shaking at the 6.5 intensity quake.
I lay in bed trying to listen for people and what they do in Japan when you find yourself in such a situation in the tenth floor. No one woke up or at least I thought no one did as no one moved. There were no rustlings in the hall-way. Three minutes later and still no one was alarmed. No calls from the front desk.
Below you will find a video of the seismic (vibrations) of the earth in the nation of Japan from February 2011 to the fatal day of March 11. It is a possible explanation of why no one moved that morning.
Recorded by the Japanese government the monitor shows that thousands of minor tremors and earthquakes took place in Japan during those months.
You will notice that on Wednesday February 16 (14 seconds into the video a rather large circle and clicking sound occurred in the same location of the tsunami almost a month prior). Life went along as usual with minor tremors and quakes, then a week a later in the same location another big circle and click occurred.
On March 9, two days before the catastrophic tsunami a rather strong quake occurred yet in the same spot. Two days later as you will see in the video after the strong earthquake came a flurry of tremors numbering over four thousand ensued on March 11.
The rest of the video shows the extent of the damage and the relief measures our Every Nation churches in Japan took to help those who have been affected by the disaster.
In life there is one promise no one wants. It is recorded in the twelfth chapter of the book of Hebrews:
At that time his voice shook the earth, but now he has promised, "Once more I will shake not only the earth but also the heavens." The words "once more" indicate the removing of what can be shaken—that is, created things—so that what cannot be shaken may remain. Hebrews 12:26-27
The shaking of our lives is a promise. It will come. The goal of the shaking is simply to take us to the place where nothing remains except the One that cannot ever be shaken – Jesus.
As I lay in bed in the three minute quake ride that rivaled Universal studios version, I prayed: "Lord: if this be the day then give me the grace to endure. Please take care of Marie and the boys. If You could, please make it quick, don't want to get stuck here in rubble would much rather be with You in eternity. Thank You Jesus – it seems You still want me here."
Then I went back to my nice peaceful slumber.
---
Posted:
June 6th, 2012 |
Filed under:
Blog
|
No Comments »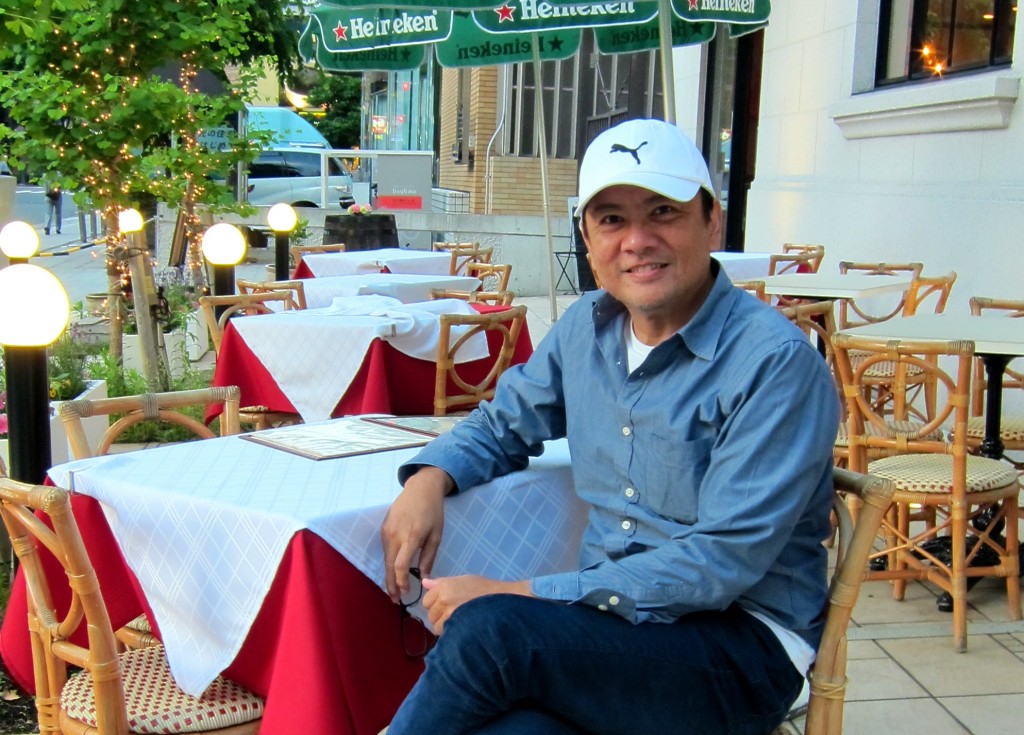 Back in one my favorite cities in the world, Yokohama, Japan. Although I started writing my thoughts and ideas about my book The LEGO Principle more than four years ago, it was here on April 11, 2009, where I first started writing the book intentionally. Am here again to visit with the EN Japan leaders.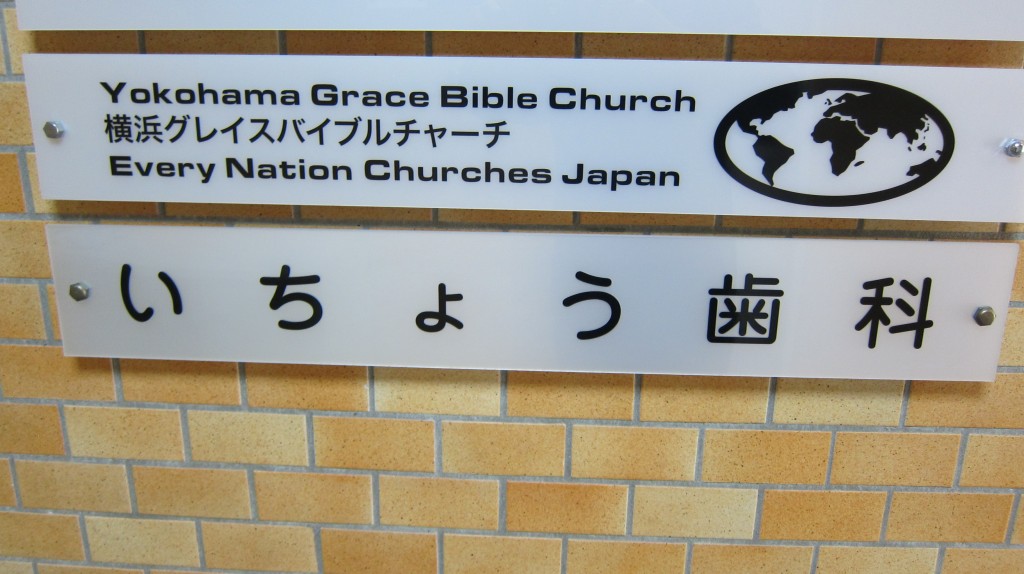 Team Japan – from left: Skek Hosoi, Scott, Douma, Ted Kawabata, Erico Oguro, James Coble – This lean and tight team is great to work with.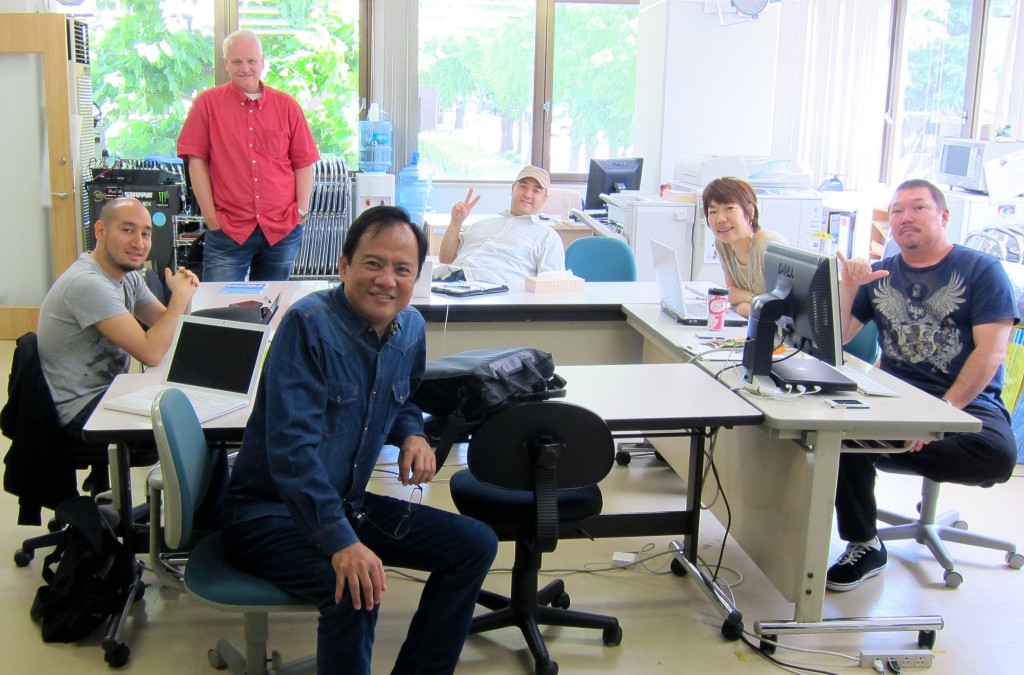 A glass of ginger ale and a bowl of Japanese "edamame" before I board my plane back to Manila. Thank You Lord for a successful trip.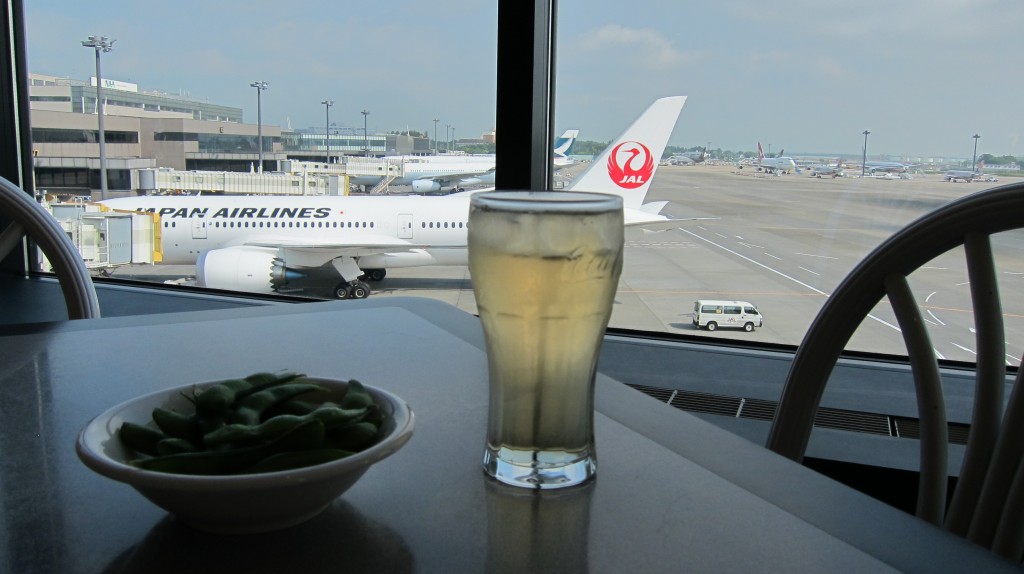 "The LORD God made all kinds of trees grow out of the ground—trees that were pleasing to the eye and good for food." Genesis 2:9a
---
Posted:
June 2nd, 2012 |
Filed under:
Blog
|
1 Comment »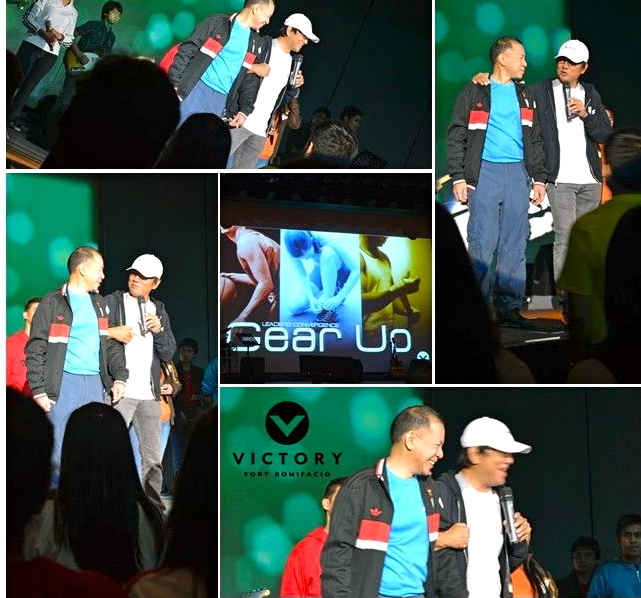 Approximately 500 of Victory Fort's small group leaders converged today to worship. pray, realign and plan the second half of the year, making sure we are geared up and focused on making disciples.
Something happens in the spirit when small group leaders pray together. I'm so glad that as a congregation these leaders realize that no amount of effort, good intentions and training can replace the power of God.
Thanks to the leadership of Paolo Punzalan and the entire team the Fort continues to do what it was created to do – "Go and make disciples."
Not by might nor by power, but by my Spirit, says the LORD Almighty. Zechariah 4:6
---