May 2012
Posted:
May 28th, 2012 |
Filed under:
Blog
|
1 Comment »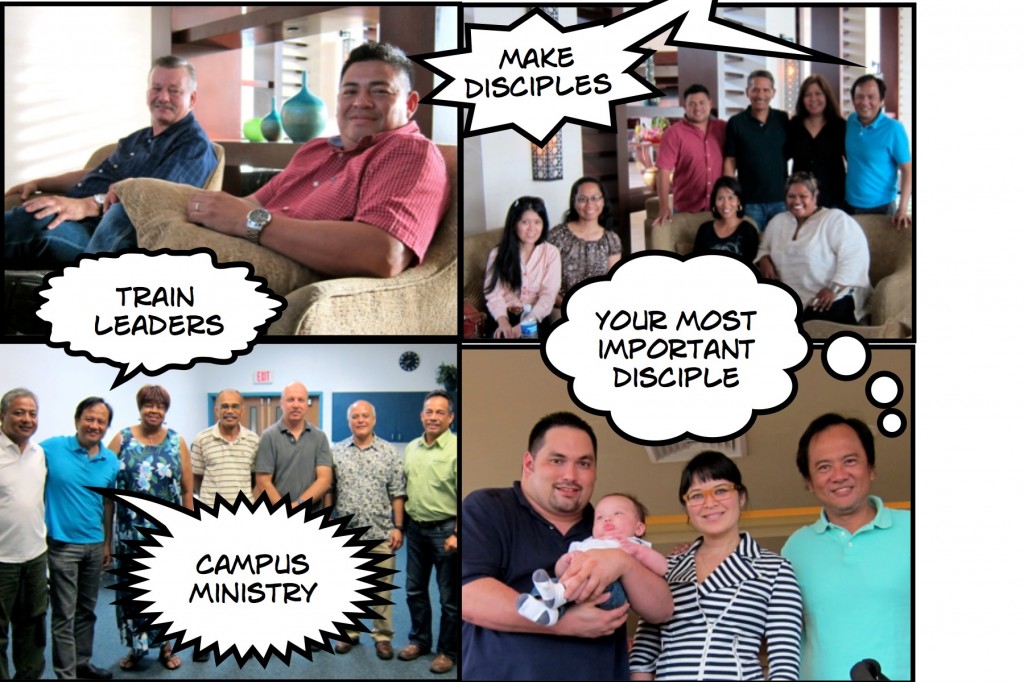 Back in Guan to work with top left: Cliff Shoemake of New Covenant Life Church (NCLC) and Roland Gray of Life in the Son Fellowship. Bottom left: Board of Directors of NCLC. Top right: Life in the Son leaders. Bottom right: JP and Ana Calvo.
"Be silent before me, you islands! Let the nations renew their strength! Isaiah 41:1
---
Children
Posted:
May 27th, 2012 |
Filed under:
Podcasts
|
No Comments »
I was out of the country. My son Joseph filled in the pulpit this Sunday to finish the three part series on the family. This message was directed to children.
---
Wives
Posted:
May 20th, 2012 |
Filed under:
Podcasts
|
No Comments »
Still on the book of Ephesians this message is second to the three part series on the family. This one is dedicated to wives. I shared on how women can build generationally. That the family works and that good relationships in the home. How generational families work. A message on wives submitting to husbands, this was a tough one but something that needed to be preached.
---
Posted:
May 15th, 2012 |
Filed under:
Blog
|
No Comments »
Father no one knows me like You know me – "You have searched me, LORD, and you know me. You know when I sit and when I rise; – I have just entertained a thought and you have perceived it from afar. You know exactly where I am going and when its time for me to sleep. May I always walk in step with You.
Father even before a word is on my tongue, You know it completely. Your reassuring presence hems me in – it goes before me and after me and you lay Your hand upon me. Thanks.
I am overwhelmed by this knowledge its too wonderful for me. Often You thoughts are just way beyond me, but that's okay, I love You and willingly abide by You.
The thought that I can't go anywhere without You seeing me is both comforting but is also scary - Where can I flee from Your presence? You actually see everything I do. When I'm on a flight 30,00 ft. in the air, You are there; when I land You are there. At dawn You are there at the beach you're there too. And everywhere I go Your gentle hand always guides me and keep me stable – wow!
In the dark moments that happen just as a course of my life or at times when I fall into temptation and I am so sure that darkness will hide me and You can't see me – the darkness is not dark to You, night time is like daybreak to You, I'm just so glad that You love me.
Please keep reminding me that it was You who created my inmost being, I love the thought of that. That it was You who knit me together strand by strand, fiber by fiber in my mother's womb.I praise you because I am fearfully and wonderfully made; Your works are wonderful, I know that full well. My frame was not hidden from You when I was made in the secret place, when I was woven together in the depths of the earth. Your eyes saw my unformed body; all the days ordained for me were written in Your book before one of them came to be.
How precious to me are Your thoughts, my Father. How vast is the sum of them!  Were I to count them, they would outnumber the grains of sand when I awake, I am still with you. Psalm 139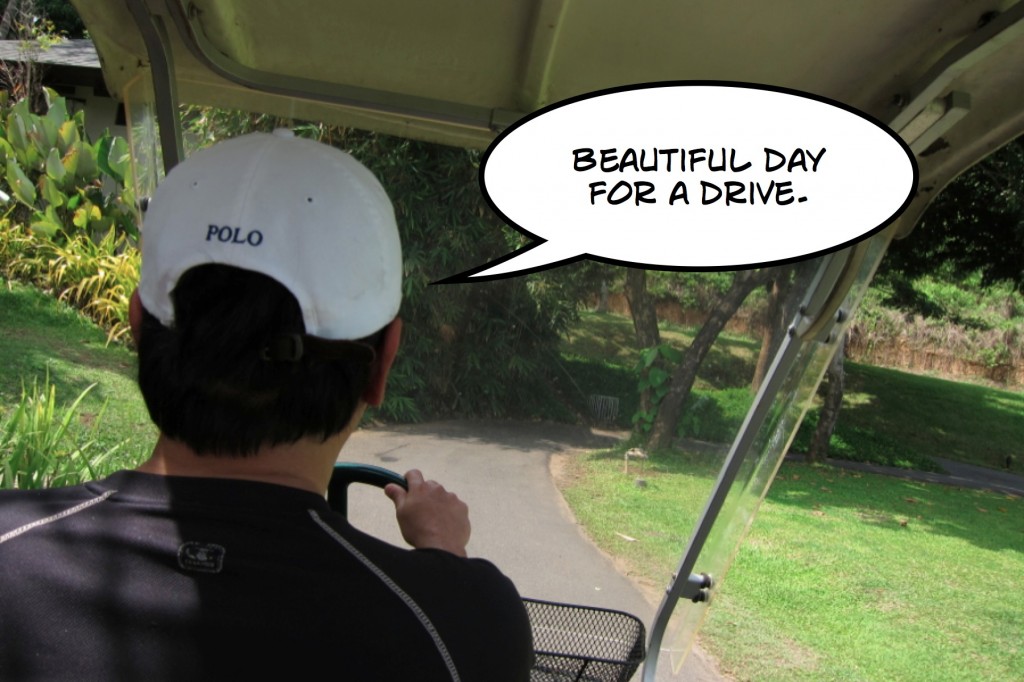 Last evening…BLUE!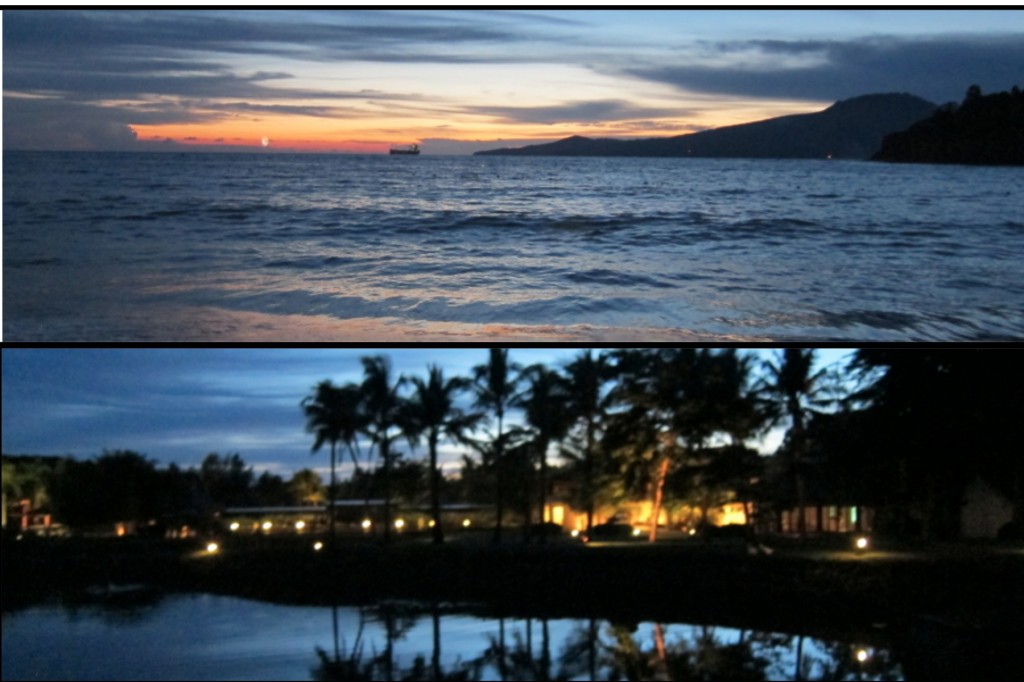 ---
Posted:
May 14th, 2012 |
Filed under:
Blog
|
No Comments »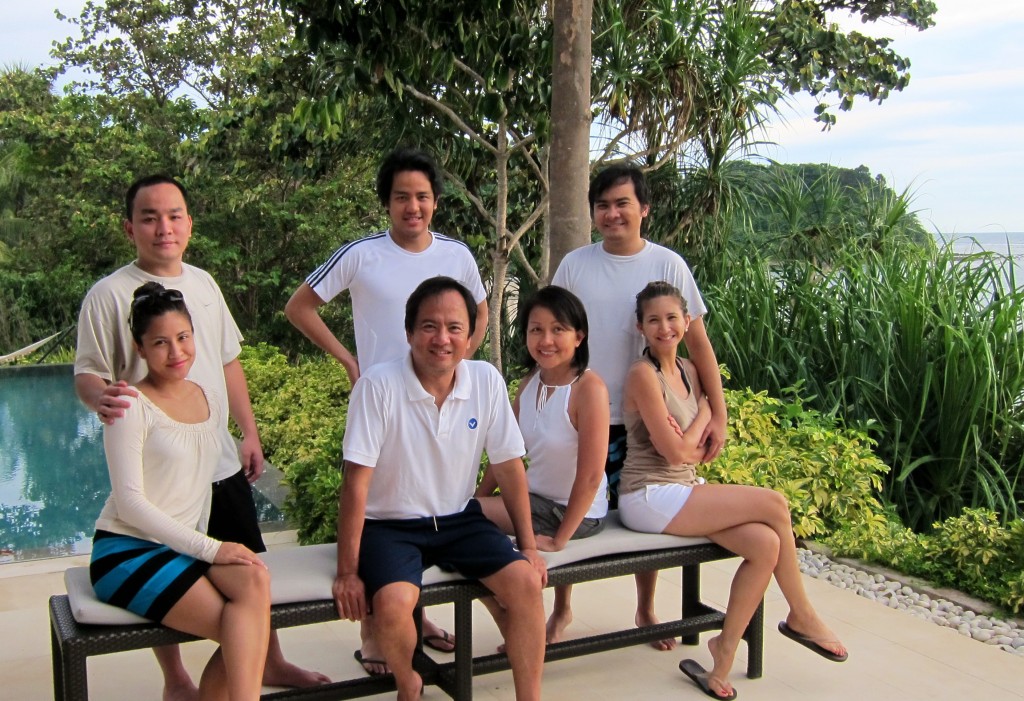 Always nice to have the whole family together. Nothing beats summer in the Philippines.
"It was you who set all the boundaries of the earth; you made both summer and winter. Psalm 74:17
---
Husbands
Posted:
May 13th, 2012 |
Filed under:
Podcasts
|
No Comments »
Each year our church focuses on the family. This message was given on Mothers'
Day. As you listen it may come across as very strong or anti-gay as I refer to my
friend pastor Joel Hunter and his stand on gay marriage. Joel is a friend and is
one of the kindest men I know, but his recent stand against President Obama is
something to be admired. Pastor Joel is actually a close friend of the president. I
admire him for being a true friend of the president and standing for what is true
and what the Bible says. More than anti-gay the point is sin. Sin will always cause
problems and destroy. The issue has been and always will be about sin. Whether
its adultery, pride, corruption or hedonism – sin is sin and the family is at risk.
The message is directed toward husbands the head of the home. Taken from the
book of Ephesians this message is to bring to the fore the importance of word of
God in our day to day lives and how it applies to it.
---
Posted:
May 10th, 2012 |
Filed under:
Blog
|
No Comments »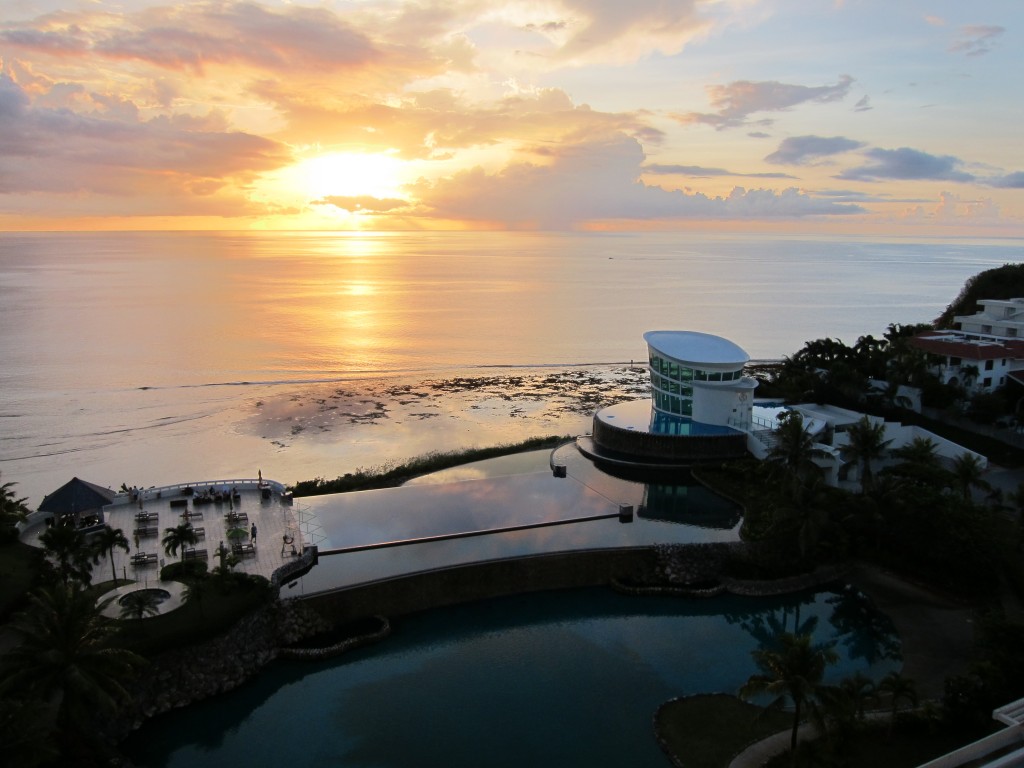 Landed early morning in Guam.
Prayer: God you are Lord of the islands, I pray for the island of Guam that you would make my trip successful. I pray for the Every Nation churches here. I sense a new season is coming upon them. May my trip be a source of encouragement to them. Holy Spirit O God will You please lead the way.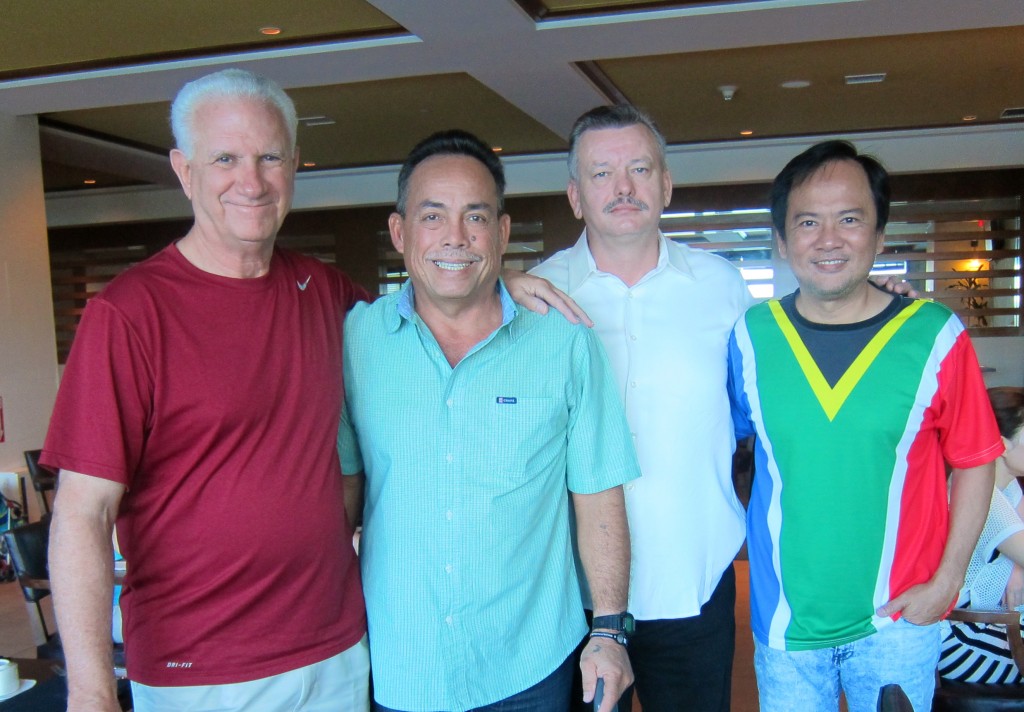 From left, here's Sam Webb, founder of Grace Covenant Church, Mike James and Cliff Shoemake, pastors of the church. Spent the week meeting with some of the church's board members and the pastoral staff.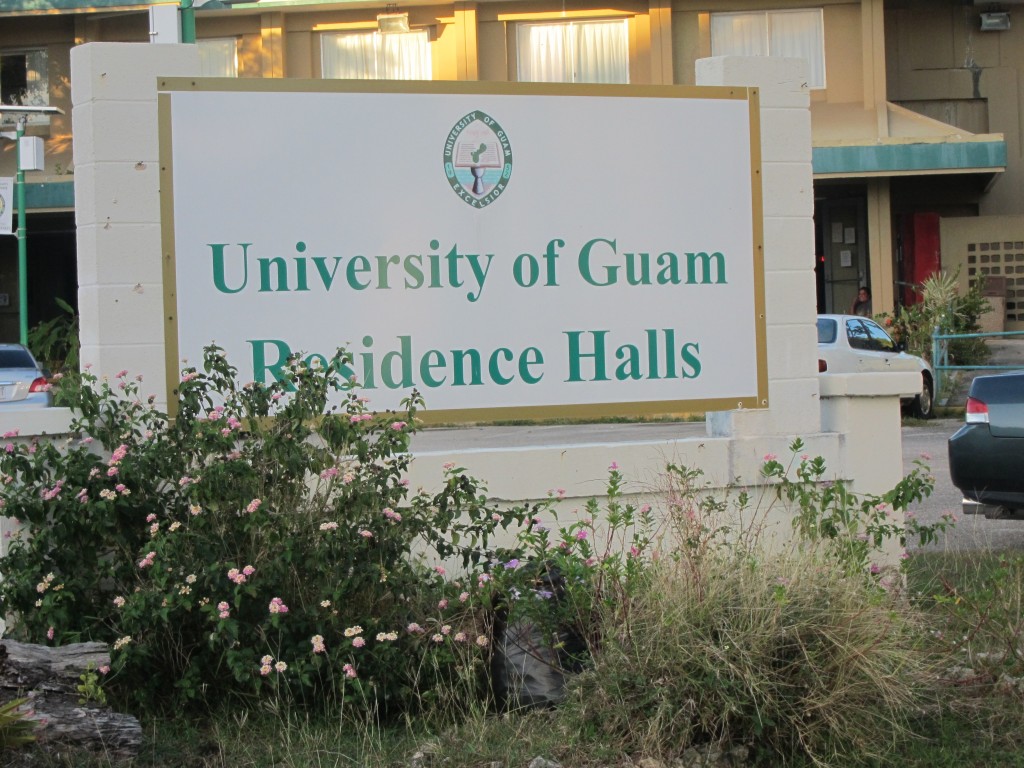 Got to visit the University of Guam. Prayer: Lord revive the passions of this island through its youth. Open the campuses and raise up a new standard of holiness. Father, raise a generation of disciples who will genuinely love You and follow You to ends of the earth to  preach the good news of Your Son Jesus Christ.
"I remember the devotion of your youth, how as a bride you loved me and followed me through the wilderness, through a land not sown." Jeremiah 2:2a
---
Posted:
May 7th, 2012 |
Filed under:
Blog
|
1 Comment »
Back from the United States Marie and I went down to Anvaya Cove in Bataan. I officiated the wedding of a friend. Robert Hern is a pastor who lost his wife to cancer. Through the tragedy I've had the opportunity to walk with Robert. The picture above shows Robert with his two daughters, Betthia and Shaunese.
It was Betthia who first came to her father and said, "you do realize that at some point we will need a mother." Robert and the girls came to an agreement that if he wanted a certain woman but the girls don't agree with it then he wouldn't proceed. On the other hand if they find someone whom they wanted to be their new mother but he didn't agree with it then he would not proceed either.
As God would have it, there Jenn Robert's bride was someone who was acceptable to both parties. More significantly she too was in agreement.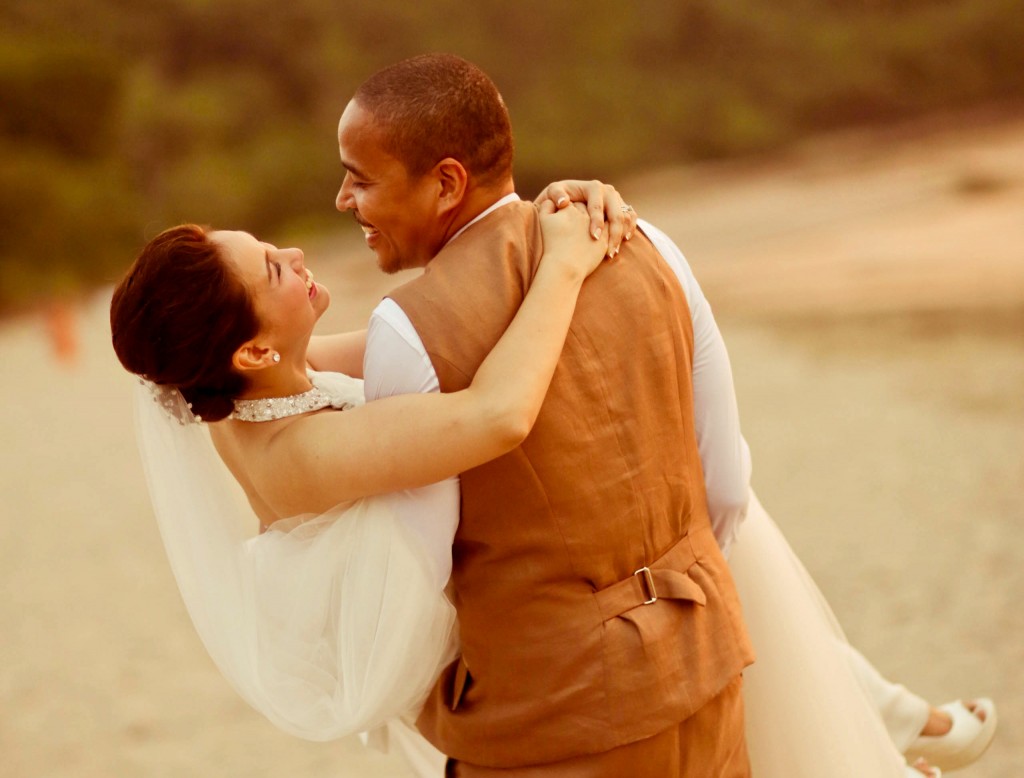 Here's Robert and Jenn after the ceremony. Congratulations guys, I hope and pray that you have a awesome union together.
"If anyone is worried that he might not be acting honorably toward the virgin he is engaged to, and if his passions are too strong and he feels he ought to marry, he should do as he wants. He is not sinning.a They should get married." 1Corinthians 7:36
---