Posted:
April 28th, 2012 |
Filed under:
Blog
|
No Comments »
If you have been tracking my posts I am presently in Florida to attend a gathering of Christian business leaders from five continents. I have been asked by the organizers to facilitate one of the 12 tables for these amazing folks. I am also traveling with my second son David. He needs a break, besides its summer in the Philippines. Haven't had much time with him since he has moved out of the house. As a little boy David spent gobs of time playing with LEGOs. These days as a businessman he hardly finds the time to do any playing.
At the end of the conference I brought David to LEGOLand Florida. And as you can see from the expression in his face he is back to his boyhood. Thankfully with American summer still a ways off the park was not crowded. It was quite amusing that most of the people in the park are parents with little children (see background). And there I was with a giant kid.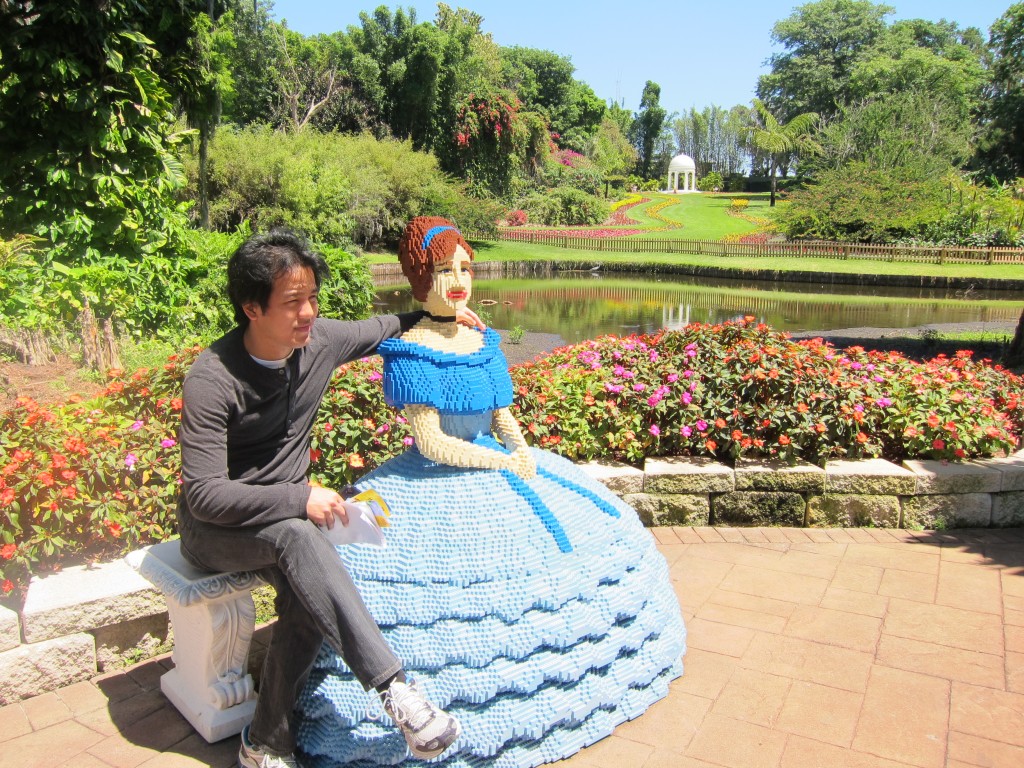 Here's David with a Southern Belle. Meanwhile back at the hotel the big boy plopped on his knees opened his LEGO and played  just like when he was a kid.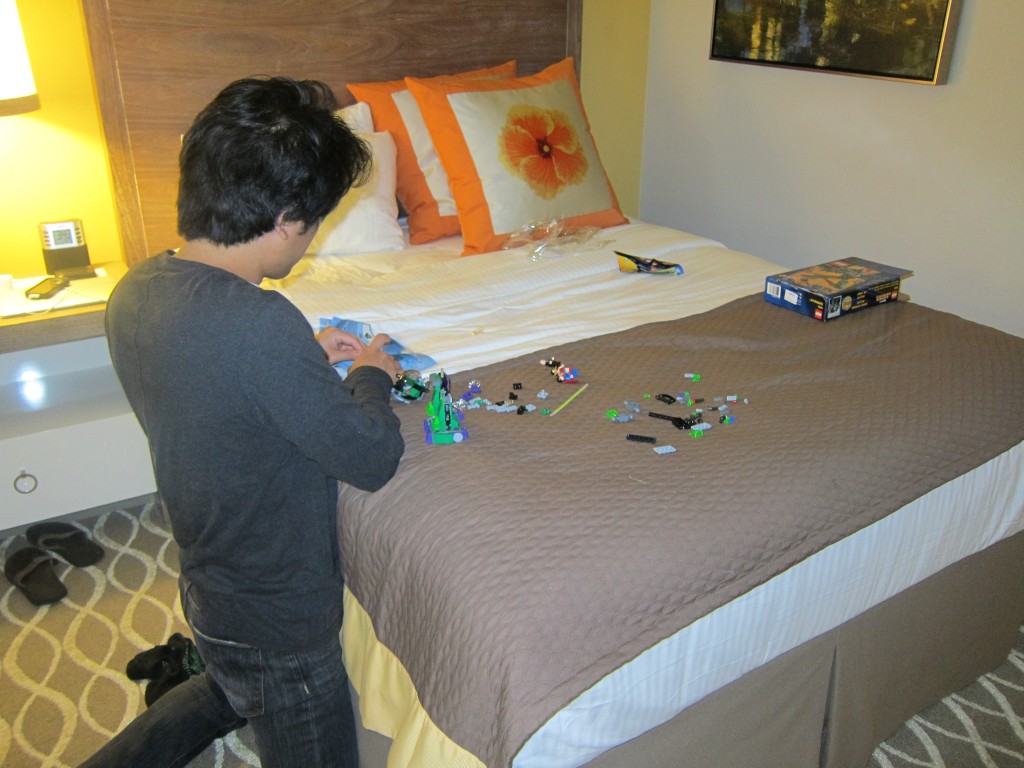 One of the issues the world has with Christianity is oftentimes believers are seen as pious, dedicated and hard working (which are all good) but don't know how to play. Life becomes one of drudgery. And yet the Bible constantly reminds us that we should learn to relax and enjoy. In fact we are commanded to take Sabbath rests, moments of letting go so we can enjoy, worship and play.
Jesus did tell us, "Truly I tell you, unless you change and become like little children, you will never enter the kingdom of heaven." Jesus did not say – if you have faith like little children but be like little children. And what is it that little children know how to do so well – PLAY!
When was the last time you played? What does real playing look like? Almost always its never serious. Funny how we have turned simple times of play into competitive activities that require children to perform and compete (think soccer, basketball and even video games). Don't get me wrong there is a time for everything, including sports and competition. But genuine play is always pleasurable and authentically free of worry. From LEGO Land to his bed David's business concerns and worries melted away. He was too preoccupied playing.
Watching David kneeling down to play with his new LEGO brought a flood of memories of playing the toy with him and his brothers. It was good reminder that as Christians we need to be like little children who know how to play. I find that when I play I don't take myself too seriously. My spirit soars into places that my busy life does not know even exists. There lie some of my best revelations. Jesus did say:
"I praise you, Father, Lord of heaven and earth, because you have hidden these things from the wise and learned, and revealed them to little children. Yes, Father, for this is what you were pleased to do.