Posted:
March 25th, 2012 |
Filed under:
Blog
|
No Comments »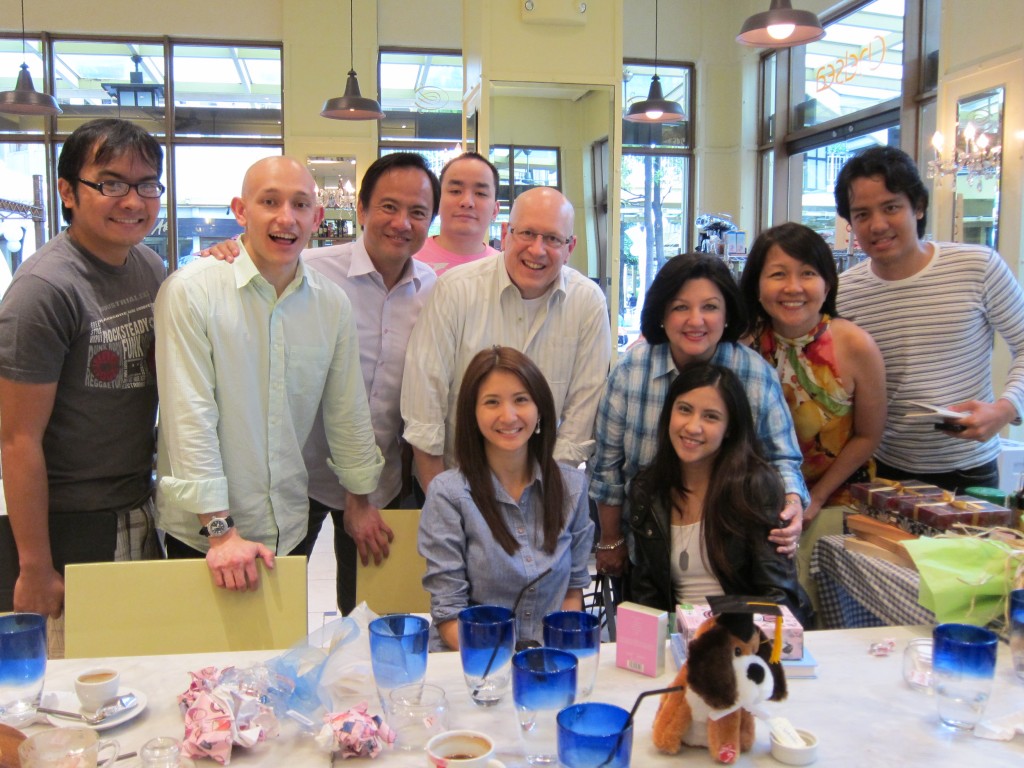 Back in the 1980s when our boys were little, the Murrells – Steve and Deborah and their three sons William, James and Jonathan and our family with our three boys Joseph, David and Joshua had countless Sunday lunches together, usually after church. There were just two congregations then and life was much simpler (now there are over 90). As life would have it we would be next door neighbors for well over 10 years and we had more meals and parties than I can remember. We became the local Indians who graced their Thanksgiving celebrations. And they learned what it was like to celebrate Christmas the Filipino way – from November to January.
These days though the Murrells still come to Manila, they usually are not complete. On this trip James and Johnny were not with them.
Over lunch today we celebrated our daughter in-law Carla's graduation and eagerly wanted to hear straight from William's mouth the story of his recent engagement with Rachel Bailey, whom we met in November. As I listened to William I found my thoughts drifting to the the days when these boys were much younger and a flash of fond memories flooded my mind. Gosh time flies. And now we have more girls in our lunches, soon all of them will be married.
Lord, I am grateful for life long friends, for Steve and Deborah and their sons and the friendship that You have allowed us to enjoy. Just so grateful Father for the people whom You have used to shape and bless us. Thanks.
"One who has unreliable friends soon comes to ruin, but there is a friend who sticks closer than a brother." Proverbs 18:24