Posted:
February 13th, 2012 |
Filed under:
Blog
|
No Comments »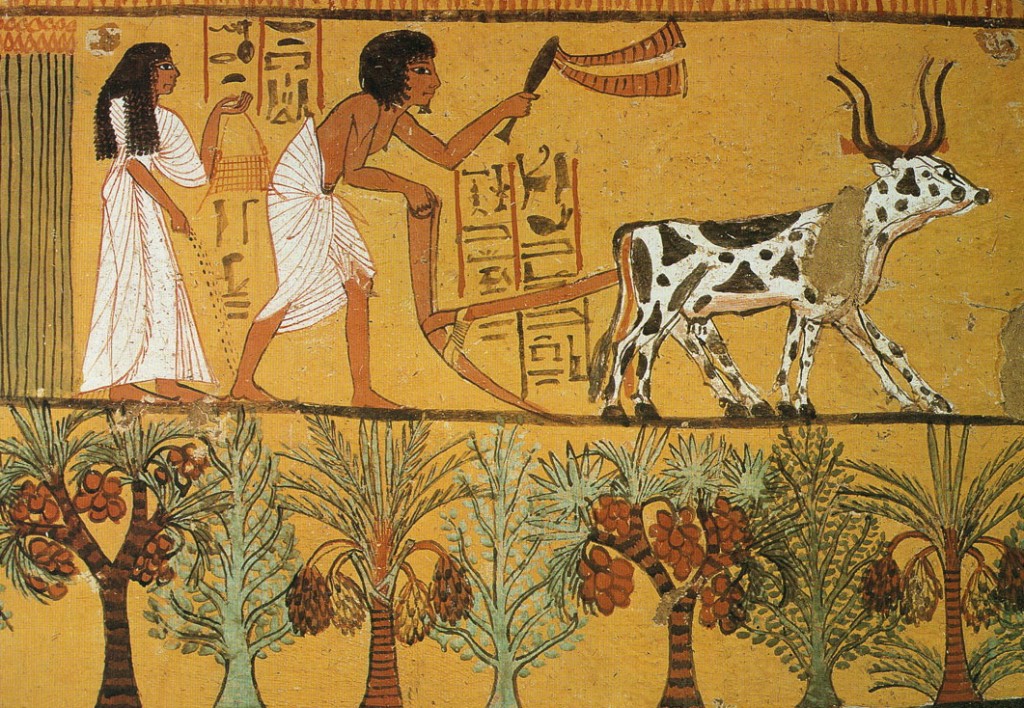 The picture above is from a collection of Egyptian art showing a farmer and the resulting bountiful harvest of his labor. Having been slaves in Egypt for many years, the Israelites picture of provision is not very far from this picture. So much so that when God's manna or bread from heaven appeared they could not recognize it, they could only exclaim – "What in the world is that?"
This so true in my life. Because I am so accustomed to Egypt's ways I often fail to recognize God's provision when it comes. My preset conditions and ideas limit God's ability and plans.
"When the dew was gone, thin flakes like frost on the ground appeared on the desert floor. When the Israelites saw it, they said to each other, "What is it?" For they did not know what it was." Exodus 16:14-15
I have been nurtured with a mentality of a slave that says only by plowing and man's sweat can provision be had. This was the problem of the Israelites and often mine. Yet God says I Am your provision.
Manna was God's provision from heaven – literally it was heaven's bread. God knew that man's deepest and most urgent need is not  physical food and provisions but the bread of life – Jesus.
"Very truly I tell you, it is not Moses who has given you the bread from heaven, but it is my Father who gives you the true bread from heaven. John 6:32
Sadly like the Israelites we often fail to recognize what we really need. At 54 I am increasingly realizing that I need very little food and provisions. A doctor friend pointed out that for my height and age I need a mere 2100 calories a day to survive. The equivalent is 3 big Macs. Not very much. But what I need everyday is Jesus – God's daily provision for me from heaven.
"The Israelites did as they were told; some gathered much, some little. And when they measured it by the omer, the one who gathered much did not have too much, and the one who gathered little did not have too little. Everyone had gathered just as much as they needed." Exodus 16:17-18
Like manna – the bread from heaven – the fascinating thing about Jesus is whether you gather too much or little it is more than enough. You never have too much or too little of Him.
Thank You Lord that I no longer have to think like a slave and live like one. You are my greatest provision and the One who provides for everything else I need.